Valentine's Day is right around the corner and we asked our wine specialist Jesse from Vine Arts to give us some special wine and chocolate pairings for you and your valentine to enjoy. 
Annex Ales Post Script Black Forest Porter – Calgary, Alberta
For the beer geeks, a dark and delicious porter or stout can be the perfect pairing with chocolate! The Annex Ale Project Post Script Porter is made with a combination of chocolate and crystal malts and is made even more delicious by the addition of BC cherries! 
The intention is to mimic the flavours of a traditional black forest cake without being overly sweet or syrupy. If you're looking for a pairing that's outside the box, this is a perfect solution. Perfect milk or dark chocolate pairings. 
Bertani Amarone della Valpolicella – Veneto, Italy
Amarone and dark chocolate are a match made in heaven! Amarone is a style of wine from the region of Valpolicella in Northern Italy which uses a unique process where the grapes are partially dried after being picked to increase intensity, richness and depth. The Bertani winery was founded in 1857 and is considered one of the top producers of classic Amarone. This wine's full body and supple texture play well with chocolate, and the flavours of dried fruits, dark cherry, blackberry, and spice make for a great pairing with dark chocolate or chocolate with fruits/nuts.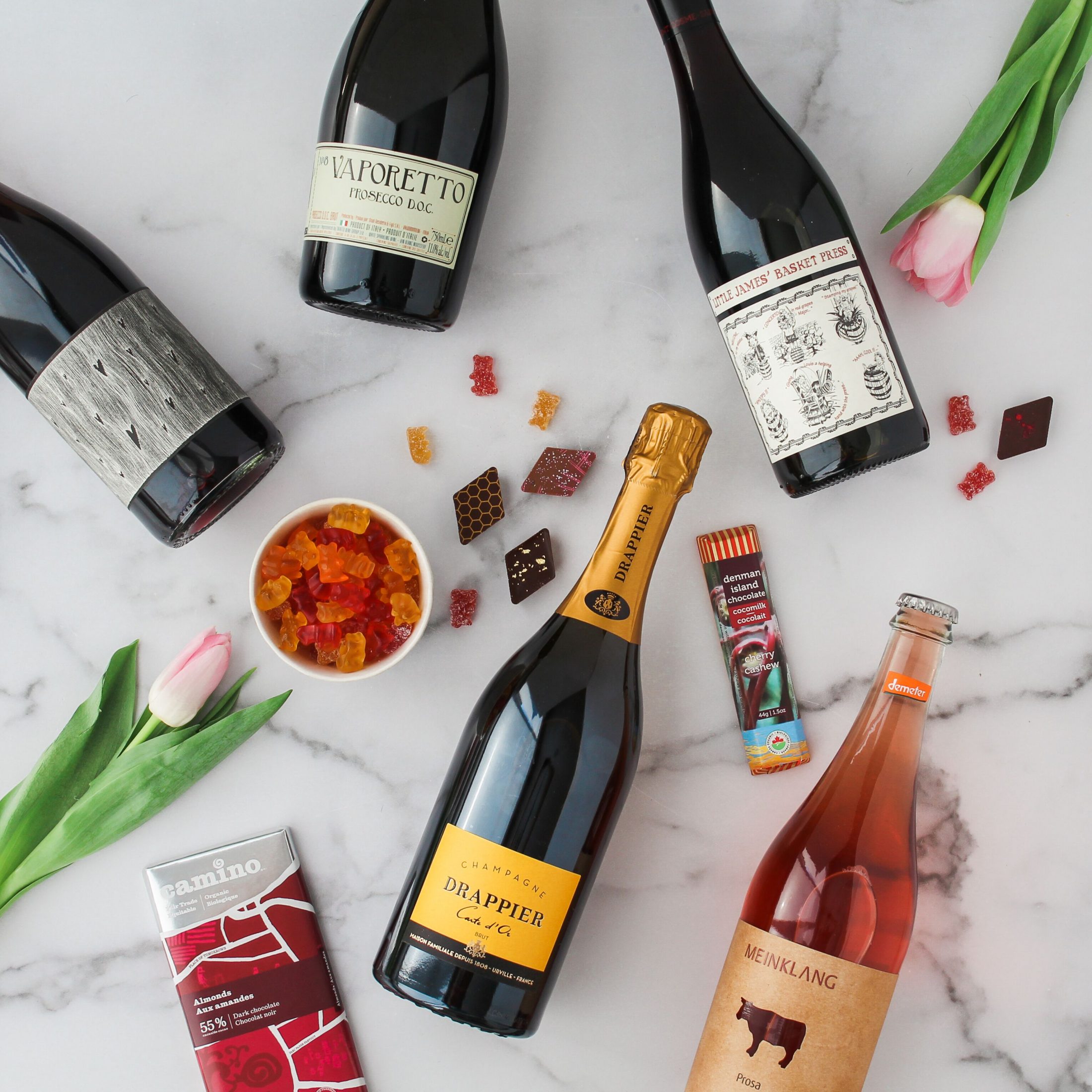 Chateau de Montifaud Pineau des Charentes – Cognac, France (coming soon…) 
Pineau des Charentes is one of my favourite obscure pairings to introduce people too! Made in the region of Cognac in France, it is similar to a Port wine in style but a bit lighter and fresher making it a nice option. It's made by blending unfermented juice from wine grapes (also called
"must") with Cognac, and then aging the two together.
It has a natural sweetness from the grape must along with body from the Cognac, and is a great pairing with many desserts, blue cheese and of course – chocolate! I like to serve my Pineau des Charentes chilled and it is a great pairing that can run the full spectrum of chocolate from white chocolate to dark chocolate and everything in between! 

Lapis Luna Cabernet Sauvignon – California, USA
There are few pairings I enjoy as much as really high cocoa content dark chocolate and a smooth, rich California Cabernet Sauvignon! The Lapis Luna offers great bang for the buck, and the flavours of ripe blueberry, blackberry and cassis pair nicely with a 70% or higher dark chocolate. The bottle is beautiful as well, which never hurts especially for a special occasion.
Drappier Carte d'Or Brut – Champagne, France
When all else fails…drink Champagne! There is perhaps no beverage that speaks the language of love quite like Champagne, and the Drappier Carte d'Or is a go-to favourite. The Drappier family has been working their land in Champagne for over 200 years and are now in the eighth generation to continue the tradition. The Carte d'Or is made predominantly from Pinot Noir, with smaller amounts of Chardonnay and Pinot Meunier to round things out. 
This is a complex Champagne with notes of toasted hazelnut, candied lemon, ripe peaches and much more. The lively bubbles and toasty characters are a great match with a selection of chocolate-covered strawberries. Or if you're flying solo this Valentine's feel free to enjoy this with a straw straight from the bottle with a freshly cracked back of salt and vinegar chips. You do you!