Who Loves Chocolate & Peanut Butter?! Try this Salted Chocolate Peanut Butter Maple-Caramel Dessert.
Anyone who loves sweets loves desserts and most people choose to ignore the unhealthy ingredients found in them (and there can be many) because we love the taste. Ingredient for ingredient, vegan desserts are usually healthier because most of them are naturally found in fruits and vegetables with very little processing. Typically, processed foods have a long list of artificial and chemical additives included in them to simulate natural flavours and preserve the product. Surprisingly, since we adopted a vegan lifestyle we enjoy a lot more guilt-free desserts than we ever had before.
One of my favourite flavour combinations is chocolate and peanut butter so I have come up with a delicious dessert that uses them both and includes smoked salt (which is optional)! If you like a little salt in your chocolate desserts, this one is a winner!
Salted Chocolate Peanut Butter Maple-Caramel Dessert
This makes a very large, (30+ servings) cake
Almond crust layer:
2 cups almond flour
1/3 cup maple sugar (or vegan, organic brown sugar)
¼ – ½ cup melted coconut oil
¼ cup powdered cocoa
Chocolate Topping:
1 cup vegan chocolate chips (semi-sweet chips)
1 Tbsp coconut oil
Peanut Butter Maple Caramel Layer:
2 cups peanut butter (crunchy or smooth), softened
½ cup coconut oil
2/3 cup maple syrup
Crumb Topping:
Excess almond crust, crumbled
¼ tsp smoked sea salt (optional)
Directions:
Mix almond flour, cocoa and maple sugar until well mixed. Add liquefied coconut oil. Put all but ½ cup of mixture in a 9 x 11 greased pan. (I use a round 11" nonstick spring form pan.) Spread and press down leaving a small ledge along the side. If the mixture isn't sticking and doesn't pat down add a little more coconut oil to it.
The crust doesn't need to be baked but I bake mine for 20 minutes at 350F so that it is firmer.
Mix peanut butter, maple syrup and coconut oil together until smooth.
Pour mixture into crust and then freeze until firm.
Melt chocolate chips and coconut oil together in a glass microwave dish or over a double boiler and mix well until smooth. Pour melted chocolate over the firm caramel layer.
Carefully sprinkle the remaining crust mixture over the still soft chocolate and then lightly sprinkle with smoked salt.
Place the pan back into the freezer until it is firm, around 45 minutes to an hour.
The cake can be loosened by placing the dish briefly in warm water or if you use the spring form pan, just unlatch it.
Cut into thin slices. This is VERY rich and must be stored in the fridge. It can also be served with vegan ice cream (SO Good Vanilla is perfect). It is yummy cold, room temperature or warmed up with or without the vegan ice cream.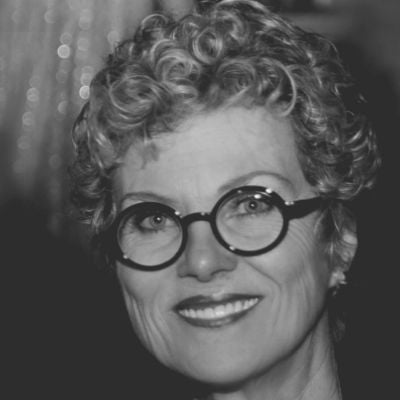 Susan Hollingshead
Susan is our resident vegan. She's been a vegetarian for 20 years, and a vegan for 3. She has researched both lifestyles extensively and is constantly exploring new recipes, add her own twist. She is a long time Spud customer, and now our very own resident vegan blogger!