I often write about the underrated potato, a vegetable we really enjoy. When I cook, I don't count calories or think about fat content, whether it is "lite", has carbs or fibre. I just cook and enjoy the results. I really enjoy baked potatoes but sometimes, I will make them a little fancier by scooping out the flesh, mixing it with goodies and re stuffing the potato skins.
Here is a simple process and recipe to fancy up your potatoes:
Twice Baked Potatoes
Ingredients:
2 extra large potatoes

2 T Avocado oil

2 T unsweetened cashew milk

1 clove garlic minced

2 T. Nutritional Yeast

Salt & Pepper to taste
Your imagination is your only restriction here. Other ingredients can be used; cooked onions or mushrooms, finely chopped green or red peppers or chives are some I have used.
Enjoy!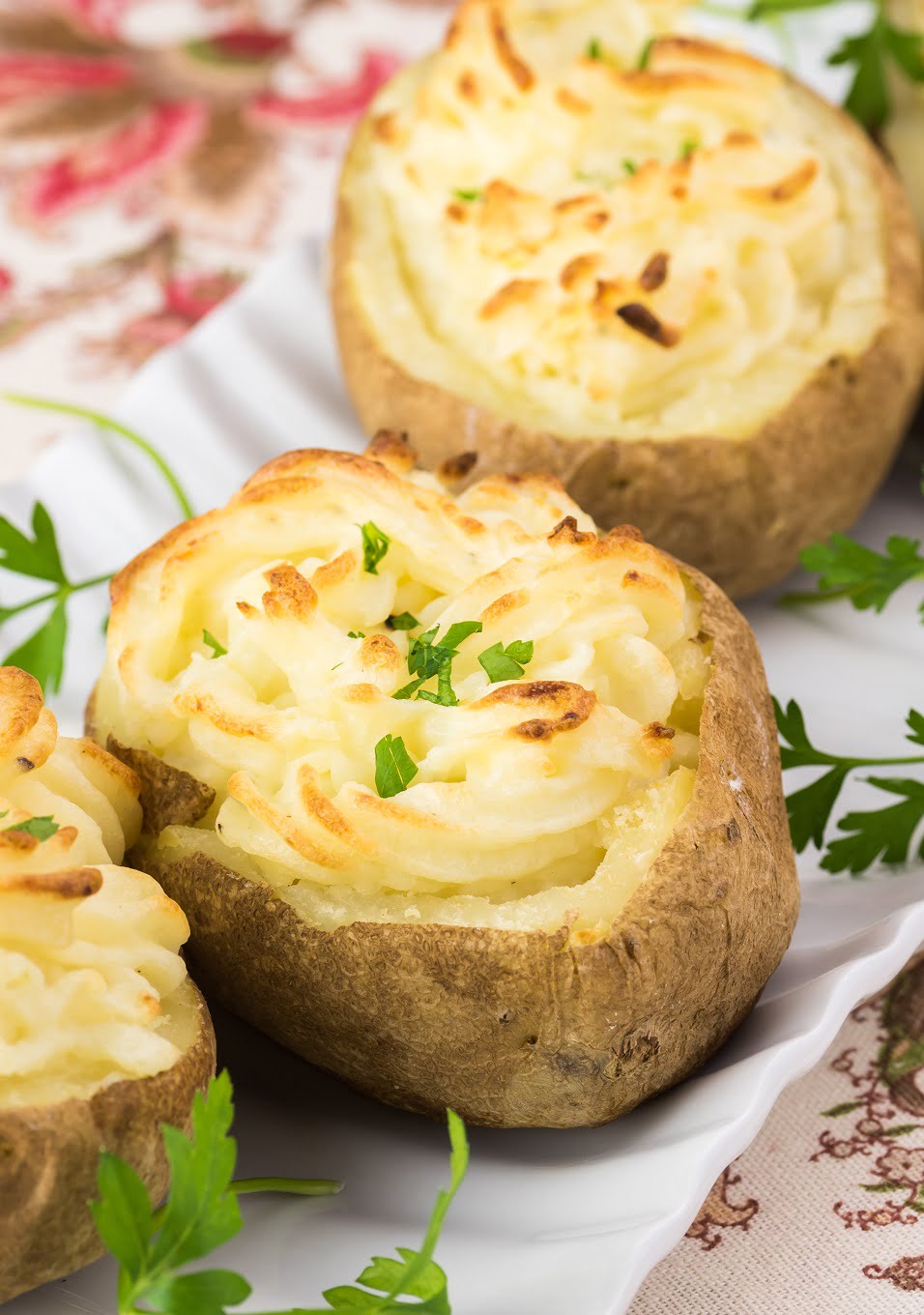 Susan Hollingshead
Susan is our resident vegan. She's been a vegetarian for 20 years, and a vegan for 4. She has researched both lifestyles extensively and is constantly exploring new recipes, add her own twist. She is a long time Spud customer, and now our very own resident vegan blogger!