This week I was given a challenge; order a Spud Vegan Starter Kit and see what you can do with it. Spud has three different starter kits; a regular one, a vegan one and a gluten free one. In the vegan one I received the following items; 2 apples, an avocado, a bunch of bananas, a package of brown rice, a bunch of carrots, a cauliflower, a package of Gardein Crispy Tenders, a cucumber, a bunch of kale, a head of romaine lettuce, 3 oranges, a can of black beans, a can of chickpeas, steel cut oats and a pound of tomatoes. Some items are swappable; I swapped the Crispy Tenders for Mandarin Crispy Chick'n, I swapped the chickpeas for black eyed peas and the oats for brown rice penne.
I know it is assumed that as a vegan, I must eat a lot of beans but I don't. I am not a chickpea lover but I do like black eyed peas and we don't eat steel cut oats often enough to get any more right now. The apples, oranges and bananas will be used in a fruit salad and snacking. I made some yummy kale chips with the kale, the Gardein Mandarin Crispy Chick'n will be part of a meal when I am short of time to do much planning and the lettuce, cucumber, avocado and tomatoes will make a great salad. Rice and penne are always super useful and I almost made a quick rice and beans dish with selected spices but instead I opted to make a vegan chili.
With cooler weather on the horizon nothing is more warming than a delicious pot of chili. I like kidney beans as much as I like chickpeas so I used black beans and black eyed peas in my chili but really any legume will do. This is so simple and even carnivores won't miss the meat.
3 large carrots, sliced
3 stalks of celery, chopped
1 large onion, diced
3 cloves garlic minced
1 shallot, minced
1 zucchini, quartered lengthwise and chopped
1 lb mushrooms, sliced
1 can of large black olives, sliced
1 can black beans, drained
1 can black eyed peas, drained
3 T. avocado oil (or your preference)
1 large can of organic diced tomatoes in their broth
1 can of concentrated tomato soup
Chili powder to your taste
Salt and Pepper to taste
In a heavy pot to the oil, add onion, shallot, garlic, mushrooms, celery, carrots and zucchini and gently stir fry over medium heat until onions are transparent, mushrooms soft and garlic fragrant. Add the rest of the ingredients and stir well. Simmer chili for several hours to let the flavours combine. My husband isn't a spice lover so I only used about 4 tablespoons of mild chili powder and 2 tablespoons of smoked paprika. The sooner you add the spices, the better your chili will taste. Add salt and pepper to your taste. Simmering seems to release the full flavours. I also find chili tastes better the second day. I served this with La Baguette's Potato Rosemary French Sourdough bread also available at Spud.
CHECK OUT THE NEW Spud STARTER KITS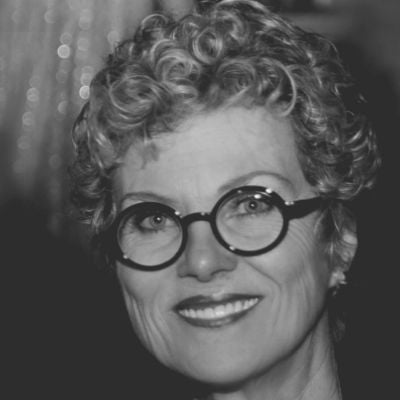 Susan Hollingshead
Susan is our resident vegan. She's been a vegetarian for 20 years, and a vegan for 4. She has researched both lifestyles extensively and is constantly exploring new recipes, add her own twist. She is a long time Spud customer, and now our very own resident vegan blogger!