As a vegan, I am always on the lookout for different vegan products that come on the market. Sadly, a fabulous Canadian company, Gardein, located in Richmond and maker of some pretty incredible products sold out recently to an American company. As a result, Gardein now only provides 4 of their product line to Canadians with the full range being available south of the border. With the current administration in the US, I will not spend my Canadian dollars there simply to satisfy my taste buds. This means I need to explore some other options to create some of my comfort foods.
Some vegans will argue that they don't need meat substitutes to satisfy their appetites and I will agree; processed "fake" meat isn't a necessity. However for "new" vegans transitioning to a plant based diet, it easier to do so if there are some vegan meat options available. This week, I ordered a new to me product, Chicken-free Strips from Beyond Meat, available from Spud Vancouver to try in some of my recipes. The bag is large, 5 lbs, but I broke it down to 5 different freezer packages to be used as needed.
Though I have shared one version of this recipe before, this one is quite different and I used the Beyond Meat Chicken-free strips which were great!
Ingredients
1 bunch broccoli (or 1 lb of asparagus and broccoli)
1 small onion, chopped
3 cloves garlic, minced
1 shallot, minced
¼ lb oyster mushrooms, chopped
1 red pepper chopped into small pieces
¼ cup white wine(optional)
2 cups vegetable broth
¾ cups unsweetened Cashew milk
¼ cup of flour
¼ cup avocado oil
2 cups shredded vegan cheese
1 cup of vegan bread crumbs
1 lb. Beyond Meat Chicken strips
Paprika
Salt and Pepper to taste
Directions
Mix flour with ½ cup of broth until smooth and there are no lumps, set aside. In vegetable oil in a heavy saucepan add mushrooms, onion, garlic and shallot. Gently cook them until the onions clarify and mushrooms are soft. Add white wine and cook for an additional 2 minutes to cook off the alcohol. Using a regular blender, add the 2 cups of vegetable broth, ¾ cups Cashew milk and mushroom/onion mixture in the blender and blend until smooth. Return mixture back to pot with the flour/broth mixture and cook until thickened. Add salt and pepper to taste, set aside.
Mix 2 cups of shredded vegan cheese with bread crumbs, set aside.
Steam broccoli and/or asparagus until bright green. Once cool, cut it up into pieces about two inches long. I break it into flowers and then slice them if needed.
Spread the steamed broccoli/asparagus in a baking dish. Sprinkle chopped red pepper evenly over broccoli/asparagus. Spread Chicken-free strips over broccoli/asparagus and peppers. Pour sauce evenly over all. Sprinkle cheese/breadcrumb mixture evenly over all. Sprinkle with paprika.
Cover dish and bake at 350F for 35-40 minutes. Remove cover and bake for an additional 15 minutes. This is awesome served over zoodles. Enjoy!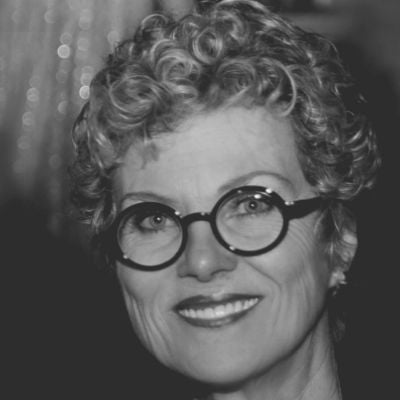 Susan Hollingshead
Susan is our resident vegan. She's been a vegetarian for 20 years, and a vegan for 4. She has researched both lifestyles extensively and is constantly exploring new recipes, add her own twist. She is a long time Spud customer, and now our very own resident vegan blogger!