Over the past several months, we at SPUD have worked tirelessly to address our customers' concerns about food safety and food security. Hand-in-hand with these concerns, we have also witnessed a continuous desire from our customers to support small businesses in more ways. To respond to this admirable ask, we've started to 'spotlight' some of our favourite vendors! By doing so, we hope to share more about their story, explain why we at SPUD love them, and to provide our customers with an window into our vendors experiences over the past year. We hope these stories will inspire you to support them as well as to motivate you to continue shopping local! So, without further ado, we'd like you to meet Jason, Co-Owner of Two Rivers!
About Two Rivers Specialty Meats 
Jason and his partner Margot, the owners of Two Rivers, pride themselves on developing relationships with local farmers who share their vision of how animals should be raised. They are a purveyor of fine meats that are free of antibiotics, hormones and chemical feed additives. 
This local butcher counter, located in North Vancouver, has a history in providing meat for the food service industry and more recently in retail. Two Rivers has been a vendor of SPUD.ca for more than ten years!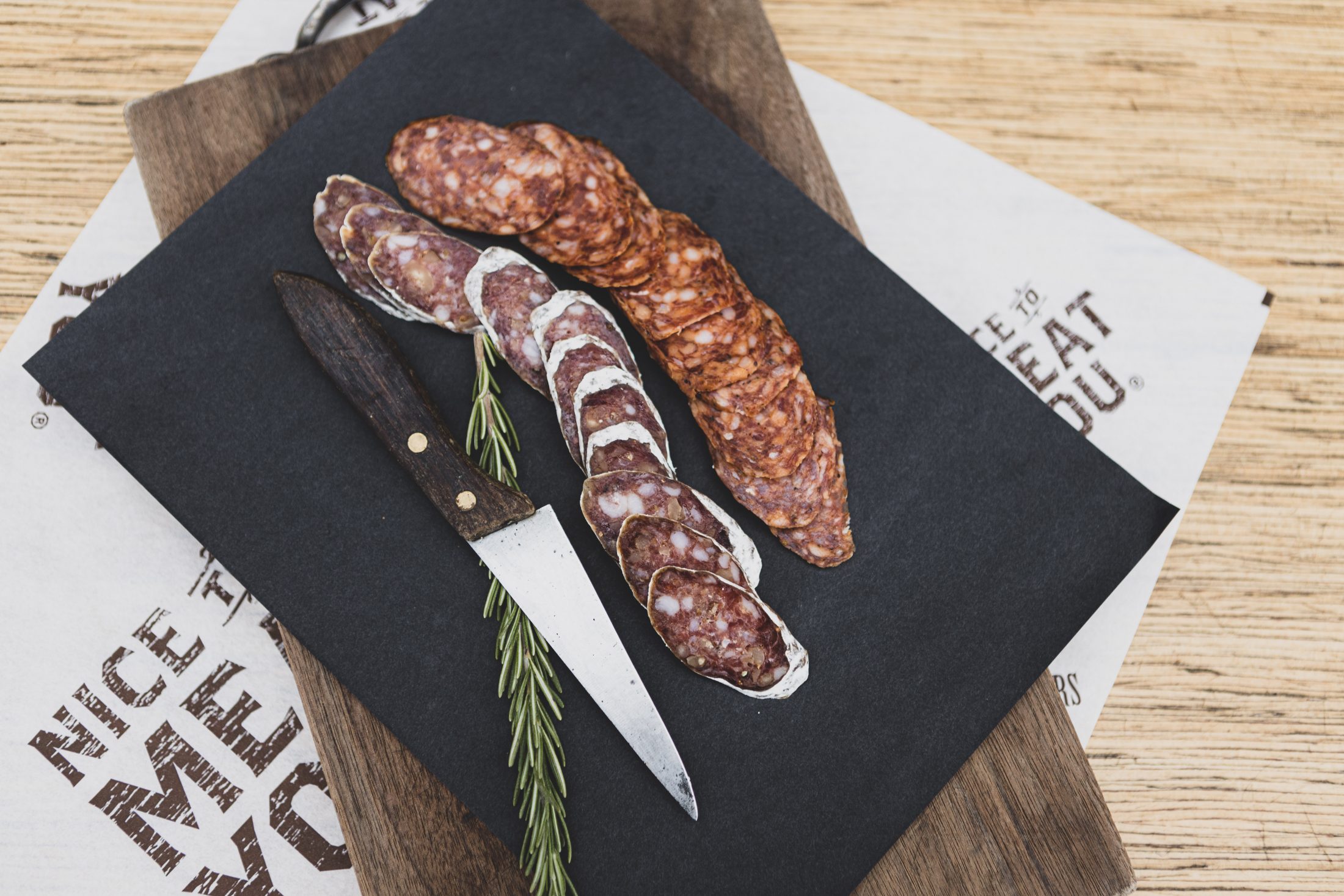 How COVID-19 has impacted their business 
Two Rivers quickly witnessed their revenue streams flip upside down as COVID-19 entered the community. While the shop lost the vast majority of their restaurant customers, they said their business with SPUD.ca "went through the roof". This shift created drastic changes within their operations. For example, he mentioned how a SPUD.ca customer orders meat in small portions which requires more time for packaging, while restaurants would alternatively order larger parts which are less labour intensive. These changes have been one of the main focus area for Jason and his team to make more efficient.  
Coupled with these changes is the extra efforts the team has made to keep their space sanitized. Jason says they routinely clean all surfaces and all the employees wear masks.  
What ways can you help? 
Jason thanks all SPUD customers for their continued support through COVID-19 and asks that customers keep buying their local product! He also voices that the Two Rivers team, in partnership with SPUD.ca's purchasing team, is working around the clock to improve their processes and is optimistic that the future supply of their product on SPUD.ca will be more reliable.  
Final Thoughts 
Jason ended the interview with us by sharing his gratitude for the "growing voice in support of local businesses" while also sharing some words of encouragement to the community in general: "Keep going to flatten the curve!"