At this time of year we have access to a wide array of fresh fruits; all delicious especially when they are organic. Recently I have been getting cherries from Spud, organic of course, but I was away last weekend and picked up some fresh, non-organic cherries at a local market. Wow! What a difference in flavour and I find this applies to all fruit, organic being so much more flavourful. Often when shopping I see so many fruits I want that I have a tendency to over-order but I don't worry because I have a great way to use them if I can't finish them before they start to soften too much.
This summer hasn't been as hot and sunny as last year and the following recipe is a perfect one for using up fruit that is beginning to become overripe. You can make it at any time and contribute it to any dinner invitation or picnic. Sometimes fresh fruit just needs to be eaten this way!
I have been using this recipe for (I can't believe the number) 50 years now and have never tired of it. Since becoming vegan, I adapted it for this lifestyle and I like it even more than I did when I used butter instead of coconut oil.
Mixed Fruit Crisp
6 cups of mixed fruit, sliced (eg: apricots, peaches, nectarines, blueberries, blackberries, strawberries, raspberries…the list is endless)
¾ -1 cup of organic packed brown sugar (the quantity depends on the tartness of your fruit)
¾ cups of flour (I use a gluten-free blend but white or whole wheat works as well)
¾ cup of whole flake oatmeal
1 ½ tsp of cinnamon (or to taste)
½ cup of coconut oil (not melted)
Lightly grease an oblong (8 x 11) baking dish
Spread fruit evenly in the dish
Mix remaining ingredients cutting coconut oil into mixture until mixture is crumbly.
Spread evenly over fruit and bake at 350F for 35-40 minutes.
Can be served warm or cold, plain, with coco-whip or vegan ice cream
I use this recipe as a guideline; often increasing the fruit or the crumb topping depending on how much fruit I have.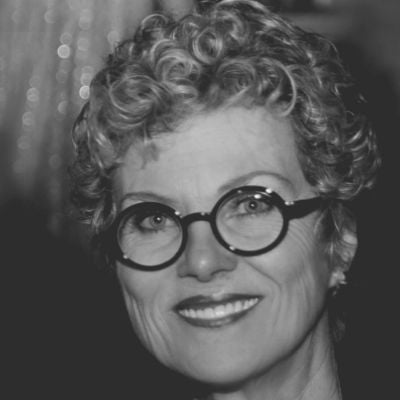 Susan Hollingshead
Susan is our resident vegan. She's been a vegetarian for 20 years, and a vegan for 3. She has researched both lifestyles extensively and is constantly exploring new recipes, add her own twist. She is a long time Spud customer, and now our very own resident vegan blogger!