SNACK BOARDS – CHARcuterie, Just Cheese Please, SEA-cuterie and VEG-cuteire
When company is coming, or if you would simply just like an easy snacking plate for your family, Spud has so many delicious items to make your meat, cheese, seafood, and even plant-based SNACK boards a success.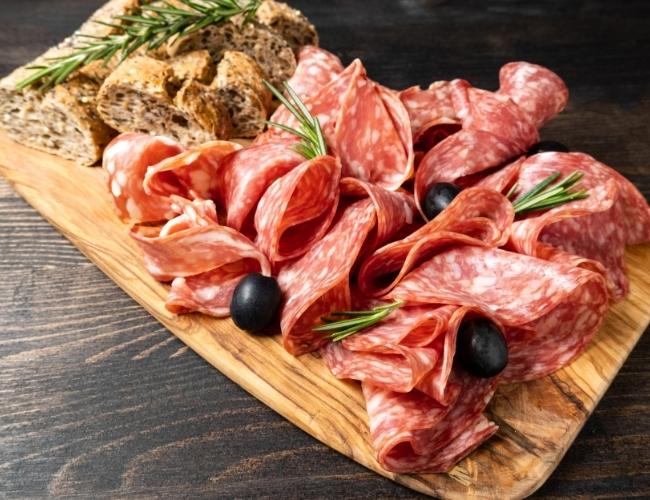 Charcuterie and Cheese Snack Boards
Cured meats, pates, cheese, crackers, olives, some nuts, pickles and spreads all come together to provide a special snack board that will be difficult to step away from. Some of our favourites this season include Two Rivers Cold Smoked Chorizo, and both a Milano and a Tuscan Salami, Salt Spring Kitchen Onion and Thyme Jam, Maison Orpee Old Fashioned Mustard and Lindsay Olives. Don't forget crackers and cheese (suggestions below).

SEA-Cuterie Snack Boards
Switch things up with a seafood platter with some fresh, cured, and canned seafood. We have Scout Canning canned PEI Mussels in Smoked Paprika and Fennel Tomato Sauce, their decadent Atlantic Lobster and canned Ontario Trout with Dill that makes a great dip mixed with sour cream and/or cream cheese. West Coast Select has Maple Salmon Nuggets and Spud has our own Sockeye Salmon Lox. The Seven Seas Sockeye Salmon Pinwheel with Crab Stuffing and Lemon Dill Prawn Cakes could round out the board. We're fond of adding rice crackers, capers and pickles to the mix.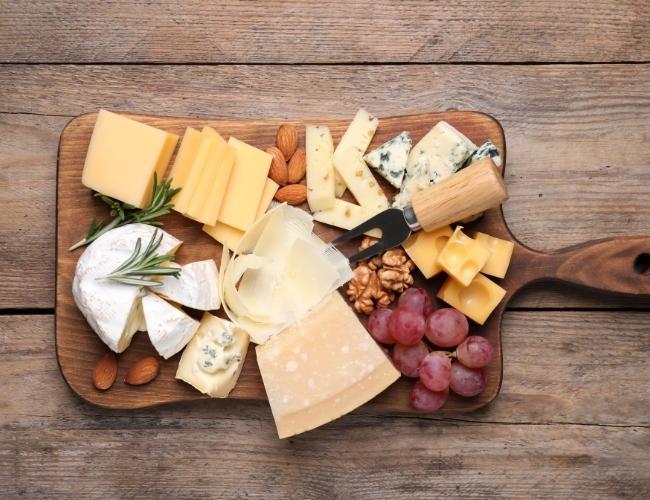 Just Cheese Please Snack Boards
There's nothing wrong with just cheese and crackers if you've got some vegetarians it hardcore cheese addicts stopping by. Be sure to mix it up with some hard and soft cheeses, add some nuts, mustard, olives, pickles and savoury jam. Avalon Dairy makes wonderful cheddar cheeses, and we are fond of, Little Qualicum Island Brie, Hot Jill Cheese and Monterey Jill. Natural Pastures has Amsterdam and Boerenkaaas Cheese, L'Ancetre Cheese has Parmesan and Krinos a lovely Sheep Feta. A good baguette and seedy crackers on the side and you've got a feast. 

VEG-Cuterie
Snack Boards
Plant-based cheeses and meats have come a long way and Spud is known for our great vegan selection. "Seafood" is covered with the Lox-Style Smoked Carrot from Save Da Sea, which just won the BC Food and Beverage Award and "meat" with the Smokin' Bangers and Pepperoni from The Very Good Butcher. Favourite "cheeses" include Nuts for Cheese Black Garlic Cashew Cheese, The Cultured Nut Captain Pepper Jack, and Daiya Foods Cheddar Style Block cheese. Add some Spread'em Kitchen dips and spreads, nuts, vegetables, crackers, olives and mustard and you've got something very special.