Valentine's Day is right around the corner and we asked our wine specialist Jesse from Vine Arts to give us some special chocolate and wine pairings for you and your valentine to enjoy. 
Blindman Brewing Trip Hammer Robust Porter– Lacombe, Alberta
For the beer geeks, a dark and delicious porter or stout can be the perfect pairing with chocolate! The Blindman Brewing Trip Hammer Robust Porter is made with a combination of chocolate and malts and is made even more delicious by the notes of dark fruit and chocolate! 
The intention is to mimic the flavours of a traditional black forest cake without being overly sweet or syrupy. If you're looking for a pairing that's outside the box, this is a perfect solution. Perfect milk or dark chocolate pairings. 

Bertani Amarone della Valpolicella – Veneto, Italy
Amarone and dark chocolate are a match made in heaven! Amarone is a style of wine from the region of Valpolicella in Northern Italy which uses a unique process where the grapes are partially dried after being picked to increase intensity, richness and depth. The Bertani winery was founded in 1857 and is considered one of the top producers of classic Amarone. This wine's full body and supple texture play well with chocolate, and the flavours of dried fruits, dark cherry, blackberry, and spice make for a great pairing with dark chocolate or chocolate with fruits/nuts.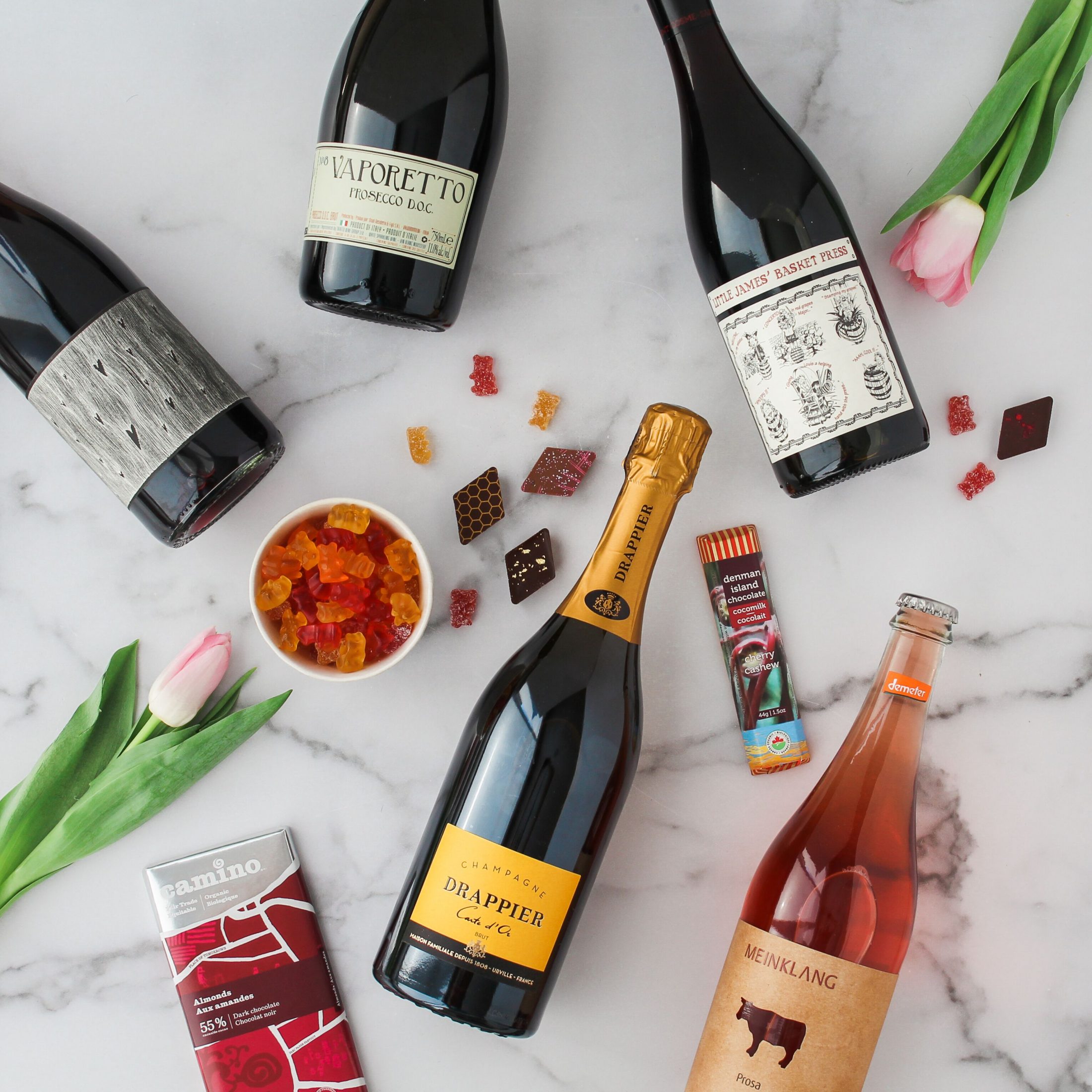 Casa Silva Cabernet Sauvignon– Colchagua, Chile 
There are few pairings I enjoy as much as really high cocoa content dark chocolate and a smooth, rich Cabernet Sauvignon from Chile! The Casa Silva offers great bang for the buck, and the flavours of blackberries and cherries  pair nicely with a 70% or higher dark chocolate. The bottle is beautiful as well, which never hurts especially for a special occasion.
Organic Baron Fuente– Champagne, France
When all else fails…drink Champagne! There is perhaps no beverage that speaks the language of love quite like Champagne, and Baron Fuente is a go-to favourite.  This golden hue champagne is like a fruity bouquet. The palate is fresh and complex with lingering aromas. The structure is well-balanced with fruity aromas and notes of toasted bread and crumb.
The lively bubbles and toasty characters are a great match with a selection of chocolate-covered strawberries. Or if you're flying solo this Valentine's feel free to enjoy this with a straw straight from the bottle with a freshly cracked back of salt and vinegar chips. You do you!
Let us know in the comments below what your favourite chocolate and wine pairing are, we'd love to know!