Join our 

Friday After

noon

 

Workshop and Shop for Waste Fighting Products during Waste Reduction Week!
Fighting waste and inspiring each other to continue reducing waste starting from one's homes is always been our top priority at Spud. Many of our vendors are as strongly committed to sustainability and fighting waste as we are. They inspire us by fighting waste through remarkable innovations, check some of them out here: 
Bee Kind Beeswax wraps are the reusable and biodegradable version of plastic wrap. They can also keep your food fresh and tasty for longer. Each Bee Kind wrap design is lovingly hand-painted by the founder's mom. 
Bottle None Supply Inc. Bottle None Supply Inc. offers a wide range of natural shampoo bars and other zero-waste hair products. Let's go plastic free in the bathroom!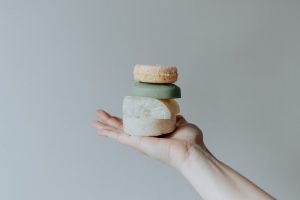 How many bottles of shampoo and conditioner does the average person go through every year?
Upfront Cosmetics Upfront Cosmetics are also taking plastic bottles out of the bathroom! They offer a wide range of zero-waste all-natural shampoo and conditioner bars. 
Nature's Path A family-owned company that has been committed to organics and sustainability for over 30 years, Nature's Path is on a mission to leave the earth better than they found it. They offer a wide range of organic foods and many of their plastic bags are part of Spud's takeback program.