Here at Spud, we're big proponents of helping small businesses grow and flourish. Nothing makes us happier than finding an exciting new company with a mouth-watering product – like kitskitchen, for example. kitskitchen evolved out of founder Joni's love of creating healthy and delicious soups, and they've been growing steadily ever since. Over the years they've have developed many soup recipes that they've loved, however, due to manufacturing difficulties were unable to continue making. Since the soups themselves are amazing, we thought we'd take this opportunity to share a recipe – this one is crimini mushroom and cracked pepper soup:
kitskitchen Crimini Mushroom and Cracked Pepper Soup
Ingredients:
7 cups of chopped crimini mushrooms (separate into 2 bowls)
5 cups of yellow onion chopped
5 cups of yellow potato chopped
4 TBSP of fresh thyme
1 TBSP of minced garlic
1/3 TBSP black pepper
1 tsp salt (can add more to taste)
5 cups of water
2 cups of cooked buckwheat (1 cup not cooked)
Directions:
Sauté ½ (3.5 cups) of chopped mushrooms, onions, thyme, salt and pepper together in a pot with oil.
Sauté until onion transparent & mushrooms browned.
Then add water and potatoes. And bring to boil. Once at boil, turn temperature down to light boil. Continue to let cook until potatoes soft.
During this cook time, cook buckwheat on stove or in rice cooker.
Using immersion blender (or Vitamix), blend the mushroom, onion, potato, and water mixture until smooth.
In separate pot, fry the other ½ of mushrooms.
Add sautéed mushrooms to blended mixture. Add cooked buckwheat to mixture. Stir all ingredients together and add salt or pepper to taste.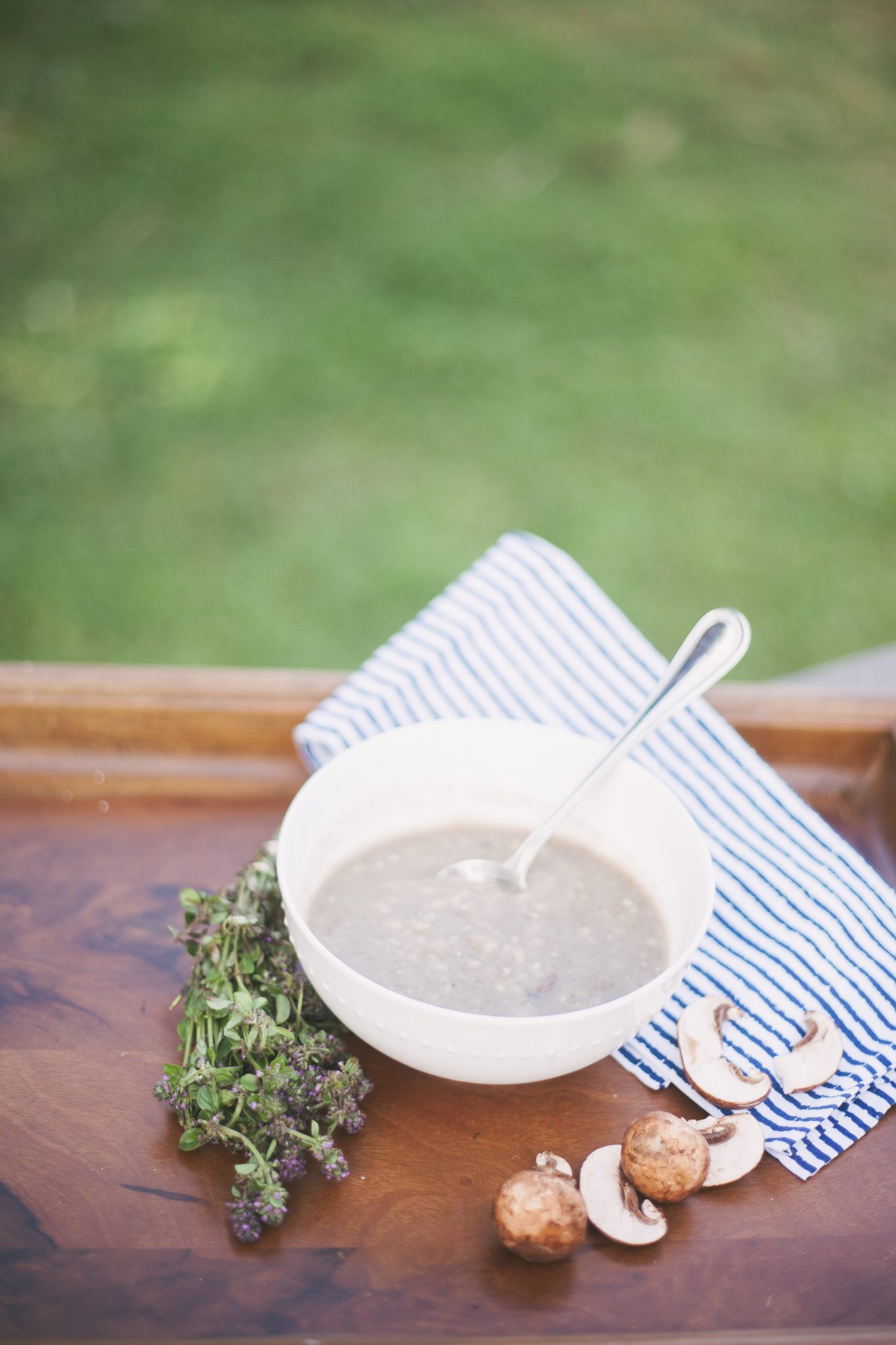 Good news! now kitskitchen soups are available from Spud in Calgary, Edmonton, and Vancouver! Try their dairy-free, wheat-free, preservative-free, thoughtfully sourced soups on your next order!