That knock on the door, every Tuesday! … it never seems to get old.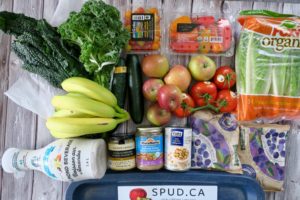 I'm always so excited to trade my empty bins for new ones packed to the brim with nutrient dense, local, organic goodness.
It's a win all-round. Not only am I easily supporting the local farming movement, but I'm also getting the most quality ingredients around.
The best part about receiving Spud on a weekly basis, is the time it frees up to actually go enjoy what nature has to offer. Trails, lakes, rivers and mountains. Don't get me wrong… I love my time in the kitchen, but nothing compares to the time spent in Mother Nature's playground.
What to do with extra time, you ask?
1) Mountain bike – go explore the forest, or the town on wheels. I love working for my downhill and making the most of the vast array of mountain bike trails in the sea to sky.
2) Stand Up Paddleboard– Get out there on the ocean, lakes, or even the rivers on an SUP! SUPing is an easy, fresh-air go-to all summer long. Paddle to a new camping spot. Jump into a wet suit and out some white water on a river. Join a yoga SUP class to test your balance.
3) Run – get out first thing in the AM to get your heart pumping and your lungs happy. Roll out of bed, do a quick stretch, and strap on the runners, as much as you don't feel like it (have you ever regretted a work out or outdoor run?). Pair it up with your fave tunes or a new podcast from Rich Roll or No Meat Athete.
4) Outside chill time – give yourself some time to kick your feet up!  Let your bike take you to the nearest beach, lake, or oceanside hang out and jump in the water, or read your fave book.
5) Spend more time creating and experimenting in the kitchen! You can find some delish, whole food, plant-based recipes on my new-ish blog Hooked On Plants. 
With all the free time you gain from the online shopping and door delivery, go get creative in the kitchen, or active in your outdoor playground!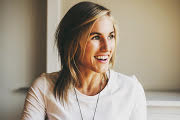 Julia Murray
Whistler-born and raised Julia Murray is an Olympian, a food blogger, breakfast cereal creator, and registered holistic nutritionist, just to list a few. Since becoming vegan, Julia has become even more passionate about food, and loves to share new recipes on her blog Hooked On Plants.