I purchased the BBQ version of Jackfruit to try a couple of weeks ago yet, it was still sitting waiting for my creativity. I had four large portabella mushrooms in my fridge as well waiting to be used so I decided to come up with a way to use both. Aside from being super easy to make, this recipe is quite worthy to be served to company. It looks good, tastes better and works well as an entree, served with a side salad or as a side dish.
1 sheet of puff pastry (use vegan puff pastry for a vegan dish)

3 Tb Avocado oil

4 large portabella mushrooms, stems reserved for stuffing

1 red pepper finely chopped

1 yellow pepper finely chopped

1 onion chopped

3 cloves garlic, minced

½ cup of Panko bread crumbs or ½ cup cooked rice

1 pkg of BBQ jackfruit

Salt & Pepper to taste
Wash then remove the stems from the portabella mushrooms and finely chop them. At this point, I scrape and discard the black gills from the mushrooms (it prevents your stuffing from being black).

Add avocado oil to a heavy skillet over medium-low heat gently stir fry the onions, garlic, chopped mushroom stems and chopped peppers until onions clarify.
Add package of BBQ Jackfruit and cover skillet for a few minutes to soften it. Once softened, turn off heat and using two forks, shred the jackfruit to smaller bits. Add rice or breadcrumbs, salt and pepper to taste and mix well.
To your hollowed-out portabella mushroom caps, spoon the jackfruit filling evenly into them.
Roll out your puff pastry into a large square which when cut into quarters will cover completely each stuffed cap.
Cover each stuffed cap with puff pastry and place on parchment paper on a baking try.
Bake at 375F for about 35 minutes or until pastry is a golden brown and mushrooms are cooked through. Enjoy!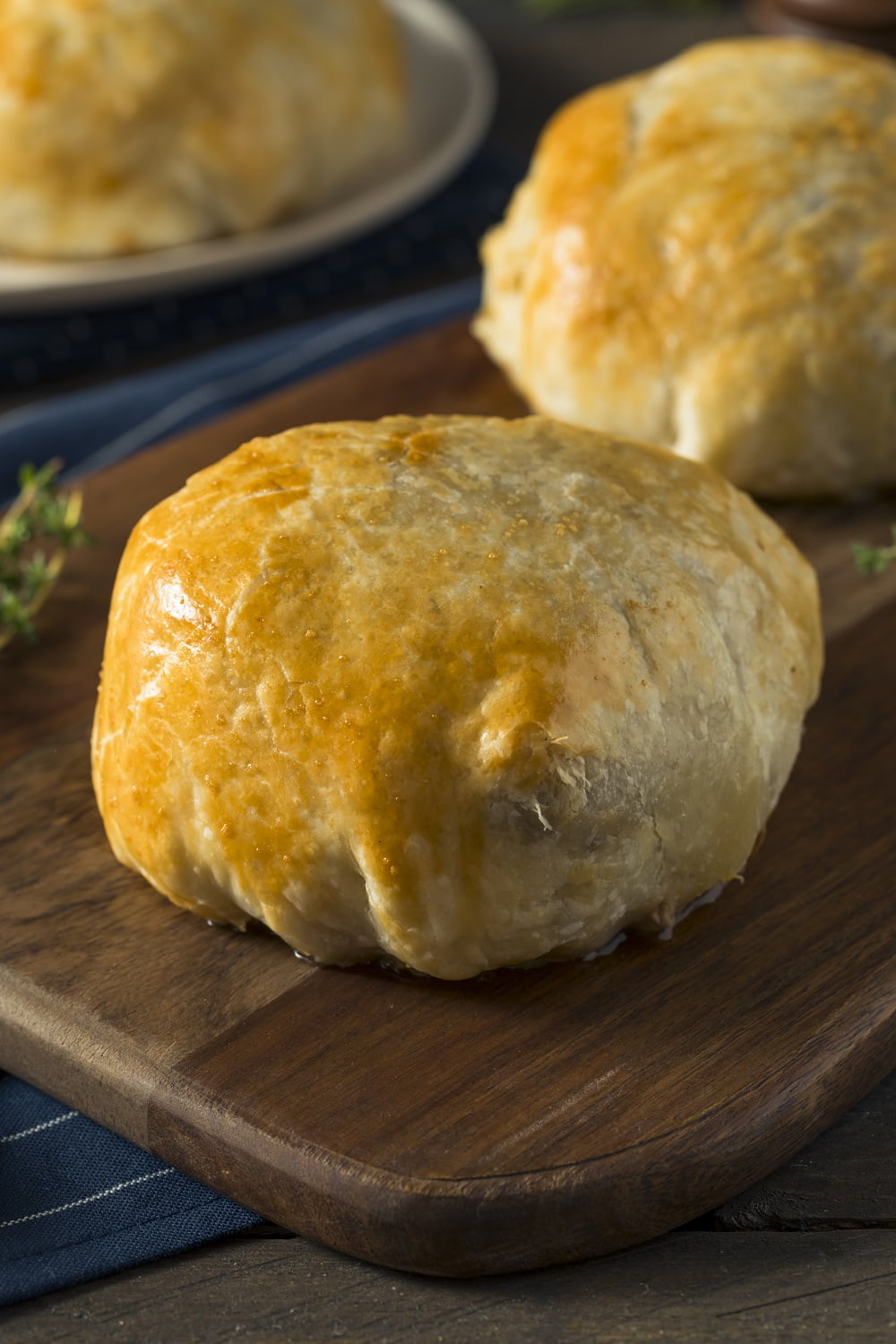 Susan Hollingshead
Susan is our resident vegan. She's been a vegetarian for 20 years, and a vegan for 4. She has researched both lifestyles extensively and is constantly exploring new recipes, add her own twist. She is a long time Spud customer, and now our very own resident vegan blogger!