CHILLED CUCUMBER YOGURT SOUP TO STAY COOL THIS SUMMER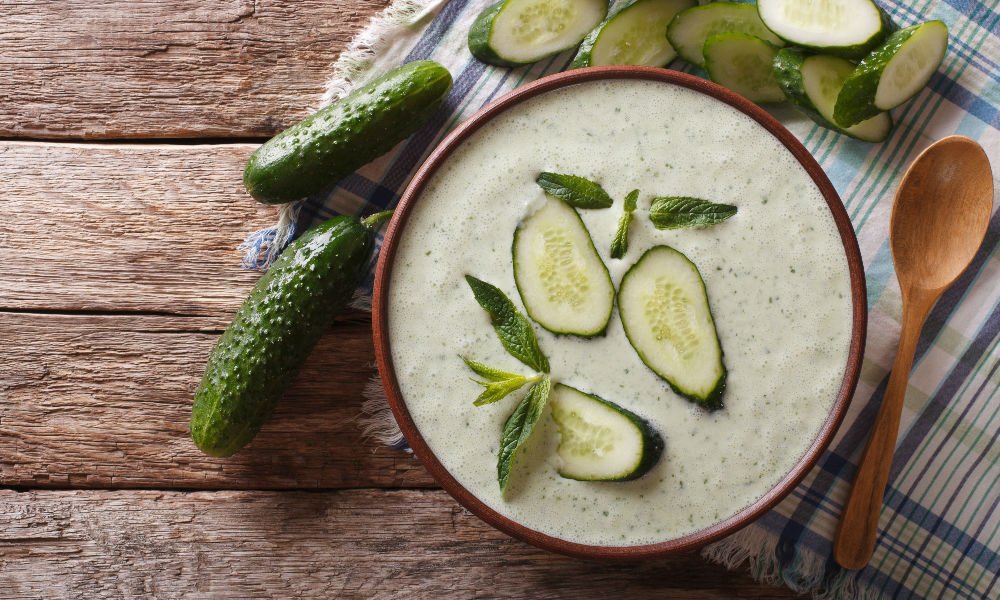 The weather is finally slowly warming up, which means it's time to really dig deep with warm-weather foods. Although it's not proper summer just yet, we've been in the cold abyss for far too long this winter and spring, so we might as well get started early. To kick off, try making this refreshing and delicious chilled cucumber yogurt soup. Pair it with some hummus and pita for a light lunch, or serve it as an appetizer course for an al fresco dinner
The perfect cucumber yogurt soup everyone needs this summer.
Ingredients
2 1/4 cups plain yogurt
1 1/4 pounds cucumbers
2 garlic cloves, minced
1 1/2 teaspoons salt
1 1/2 teaspoons ground cumin
1 1/2 teaspoons curry powder
1/2 teaspoon grated fresh ginger
Thinly sliced radishes
Directions
Combine yogurt, cucumbers, garlic, salt, cumin, curry and ginger in blender. Puree until smooth.
Strain through fine sieve into large bowl.
Refrigerate until well chilled, about 2 hours.
Ladle soup into bowls. Top with radishes and serve.