Here at Spud.ca we love to tell the stories behind the amazing local vendors we work with. This week we are thrilled to shine the spotlight on Edmonton's very first local craft brewery, celebrating their 25th anniversary this year: Alley Kat Brewing Company! While it is obvious these Kats are passionate about brewing the finest, we also learned how they are making a "paws-itive" impact socially and environmentally – values we share in common!  
We sat down with the brewery's Marketing Manager, Michael Fulton, to get the inside scoop on how Alley Kat came to be one of Alberta's most well known and loved breweries, and just what makes their sustainable brewing process so unique.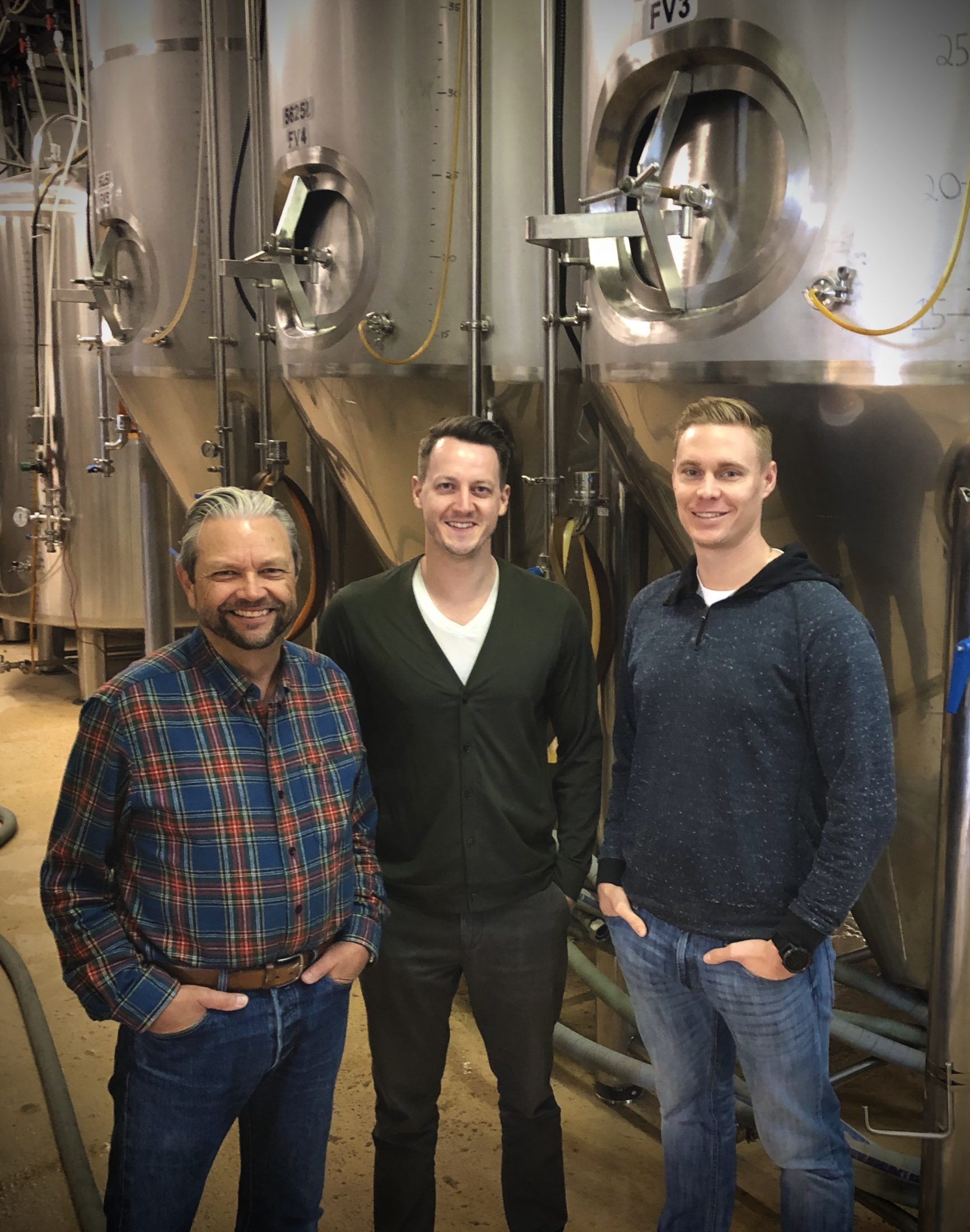 What is the story of how Alley Kat Brewing Company came to life? 
Alley Kat has always been locally and independently owned, with a clear mission of brewing flavourful, high-quality beers using local ingredients. Back in 1993, Neil Herbst and a couple friends started experimenting with home craft brewing, and in 1995 decided to take the leap to officially become Edmonton's first craft brewery (there were three in Calgary at the time). That same year, Neil's wife Lavonne bought out the other partners and the couple owned the company together for past 25 years. In February 2020, they sold to local entrepreneurs Cameron French and Zane Christensen, who share a commitment to the legacy of Alley Kat and a passion for premium, award-winning, locally made beer.  
Highly regarded as "The Hop Father" in the local beer community, Neil continues to work part-time at the brewery, and has mentored many brewers over the years, some of which have started their own craft breweries in the area. Alley Kat was instrumental in paving the way for craft beer making in Alberta, with Neil and his team being the first to introduce many styles of craft beer to the Alberta market.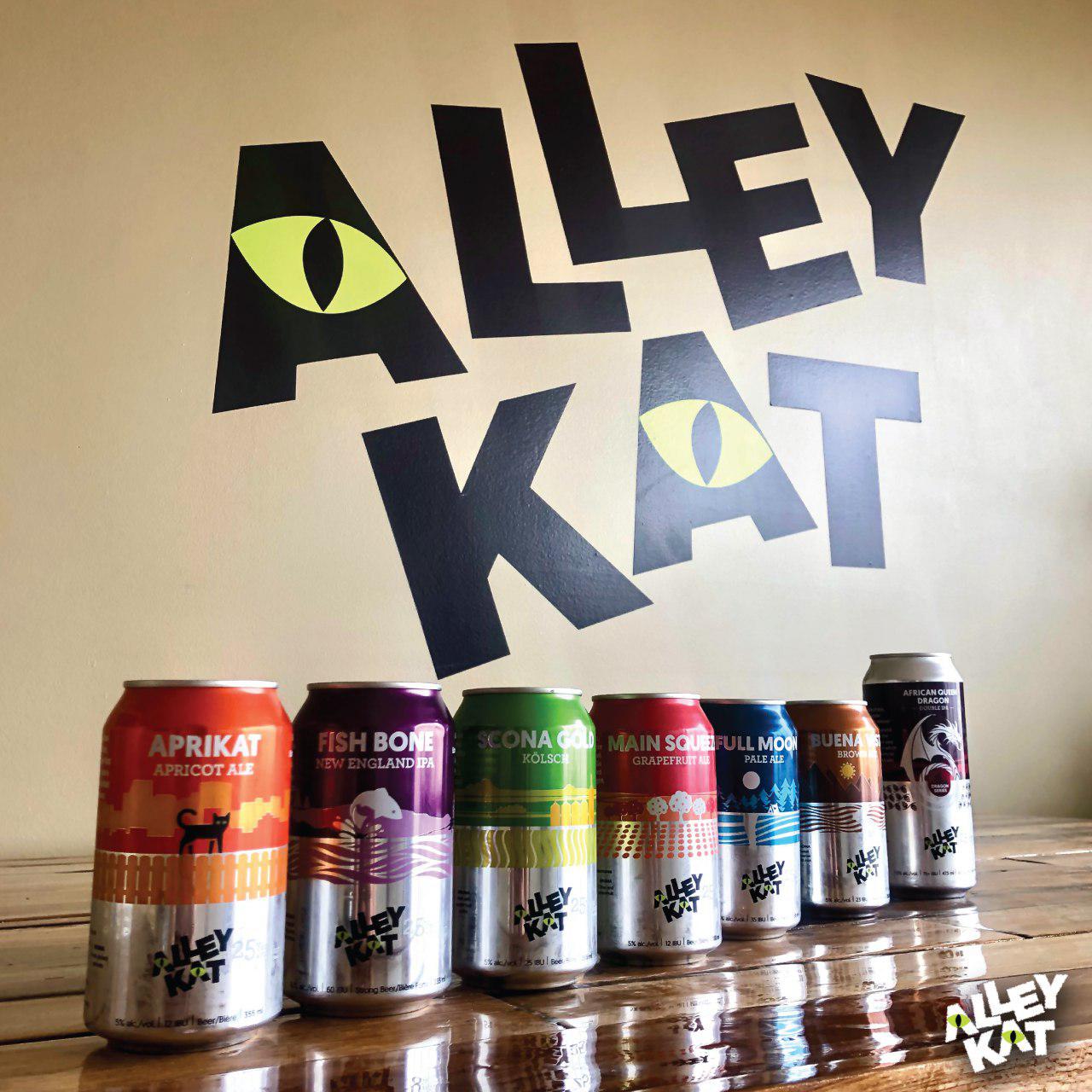 What 
are 
your best-selling beer
s these days
? 
Our fruited wheat ale, Aprikat, is hands down our top seller and the beer we are most known for. With its orchard fresh aroma from natural apricot extract, it is balanced and not-too-sweet – a great entry to craft beer!  
As part of our 25th anniversary celebration, we took a fan vote and brought back our Raspberry Sour RazzyKat as a summer seasonal. This originally launched at the very beginning in 1995, and our fans love it so much, we've decided to extend its availability until winter which we don't normally do with our seasonal collections.  
Generally, we release a new beer every 3 months in our Back Alley Brew Series. SMaSH Session is our newest beer to the line-up. Smooth, light, and easy drinking at 3.9% alcohol, SMaSH is available here at Spud.ca throughout the summer – perfect for patios and BBQ's!  
What makes the Alley Kat brewing process unique?
We use a very manual process where everything is done by hand, so we rely a lot on our skilled brewers! All our beer is made in small batches by a talented group of smart folks, some of whom bring a strong science background in chemistry. Instead of one giant tank, one brew will fill half a tank, so we continually brew two to three times per day. We have a rigorous focus on quality control, so the beer you tasted 5 years ago will taste the same today. We keep records of batch traceability, so if something is ever off, we can trace back to the batch and investigate. However, in keeping with our science-based approach, each of our beers is tested up to ten times for perfection! We want each batch to be the best it can be, and care deeply about our craft and understanding the subtleties of our ingredients.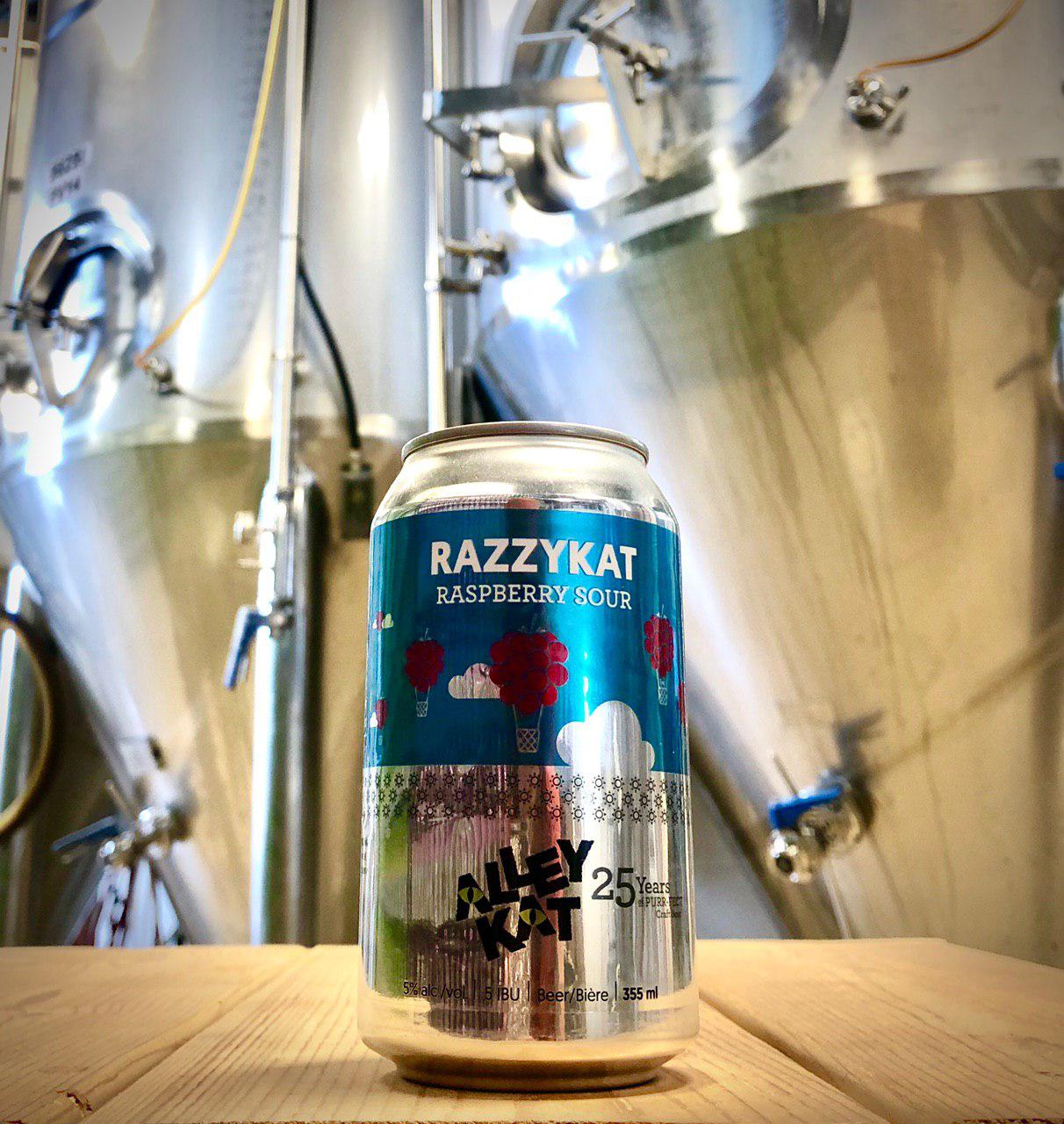 How do you demonstrate your commitment to sustainability & community?
We pride ourselves on making award winning beer, but at the end of the day it's about more than just the beer. It's about the farmers that grow our ingredients, the environment that we pull resources from, and the people and initiatives we support.  
Our beers are unpasteurized and made with ingredients that are simple, natural and always sourced as locally as possible. For example, a lot of our malt comes from Alberta-based Red Shed Malting.  
We are committed to sustainability in four main ways:  
Water 

Conservation

:

 

Since a LOT of water goes into beer making, w

e capture and reuse excess water, 

limiting our overall usage and waste.

 
Spent Grain Re-Purposing:

 

We have zero grain waste! Our "spent grain" 

(

which still has lots of nutritional value including 

fibre

 and protein

)

 is donated to 

Four Whistle Farm

, a local farmer, 

and 

primarily used as cattle feed. 

Apparently,

 the cows love it

!

 
Green Energy: 

We are a 

Bullfrog Powered

 brewery, which lowers our carbon emissions footprint, and helps us do our part to keep Canada's energy system 

renewable

. 

 
Recycling: 

Our handy co-founder Neil crafted our 

new 

taproom tables out of old 

wood 

pallets

, and we think they look great!

 

We recycle ALL of our cardboard, paper and plastics

, and strive to divert as much waste as possible

.

 
Lastly, we love our local community and regularly team up with a wide variety of awesome community partners. We are the official beer sponsor for the Edmonton Pride Festival Society and each year we sponsor the MS Society Bike Tour. 
What do you value about the partnership with Spud.ca? 
Our partnership with Spud is extremely valuable because it connects us with a market that values local products, natural ingredients, and sustainable practices, values that Alley Kat prides itself on. 
For a short time when our taproom was closed due to the global pandemic, we were offering delivery direct from the brewery, which we previously did not have the logistics in place for. Being able to trust the efficient delivery platform of Spud.ca with all our home deliveries makes us all very happy – thank you Spud buds!