West Coast Seeds was founded in Vancouver and provides high-quality organic seeds. Starting a garden for the first time can be stressful. It's difficult to know what and where to plant! We've partnered with West Coast Seeds to provide 10 beginner gardening tips.
Check out what grows best in BC and Alberta, and take the quiz to see what seeds to start with based on your living space, light, and experience.
1. Map your garden space 
The garden exists in both time and space. Making a map of the garden area is completely worthwhile and will prove very useful. But remember that a single map may only describe a short time in the garden. Cool-season crops that thrive in the early spring are harvested by the time most heat-loving crops get transplanted out. A row of arugula (cool season) may take up only a small amount of space, while a single pumpkin plant (warm season) may grow ten feet across, or more. To really maximize the garden's bounty, it's worth making three maps – one each for spring, summer, and fall/winter.
2. Grow what you love to eat 
Grow the things you love to eat. It's fun to experiment with novel new varieties, but space in the garden is limited for most people. Garden Planning is about getting the best bang for your buck. Gardening is meant to be both a pleasurable experience and a wise financial investment. Start big with the categories, and then select the varieties. For example:
Artichokes – 1 plant
Arugula – 1 variety, maybe some wild arugula for summer harvest
Beans – 1 bush, 1 pole type
Carrots – 1 for summer eating, 1 storage carrot
Cucumbers – 1 for salads, 1 for pickling
Kale – 1 summer, 1 for fall/winter
Onions – 1 storage, 1 shallot, 1 scallion
Peas – 1 shelling type for two harvests
… and so on. Then look through each category to find the variety that suits your space, expectations, and budget.
3. Plant over time instead of all at once
Don't plant the whole packet at once! In most cases there are more seeds in the packet than the average household can manage at harvest time. Most seeds keep their high germination rate for three years or more. Keep them in a simple zip-top bag out of harm's way. More on How to Store Seeds.  If the whole seed packet gets planted on the same day, the whole crop is going to mature during the same week, which can be overwhelming. Learn about Succession Planting to make the most of all crops.
4. Plan ahead, estimate harvest windows
Plan the harvests (I). Many vegetables and herbs can be harvested over a long window from spring through late summer. Leafy crops and indeterminate vines like pole beans, vine tomatoes, and zucchinis will keep on producing as long as they are kept picked. Fast-growing leafy greens like lettuce and spinach can be sown in short rows at three-week intervals, so some new crops are always coming. But other plants like broccoli and pac choi are subject to bolting. They need to be harvested the week that they're ready, and they won't wait for the lazy gardener. Some of these crops call for canning, freezing, drying, or pickling, and harvests like this should be joyous occasions. Putting away food to enjoy later is wonderful.
5. Plan a second planting and harvest
Plan the harvests (II). When larger crops like broccoli or cabbages come out of the garden, what is the plan for all that space they took up? What can get planted in July after the garlic is harvested? Use a calendar to estimate when crops might be finishing up, and plant ahead of time to make the best use of the space. Hint – we love transplanting melons into the harvested garlic beds. Start them in small pots three weeks prior to the garlic harvest.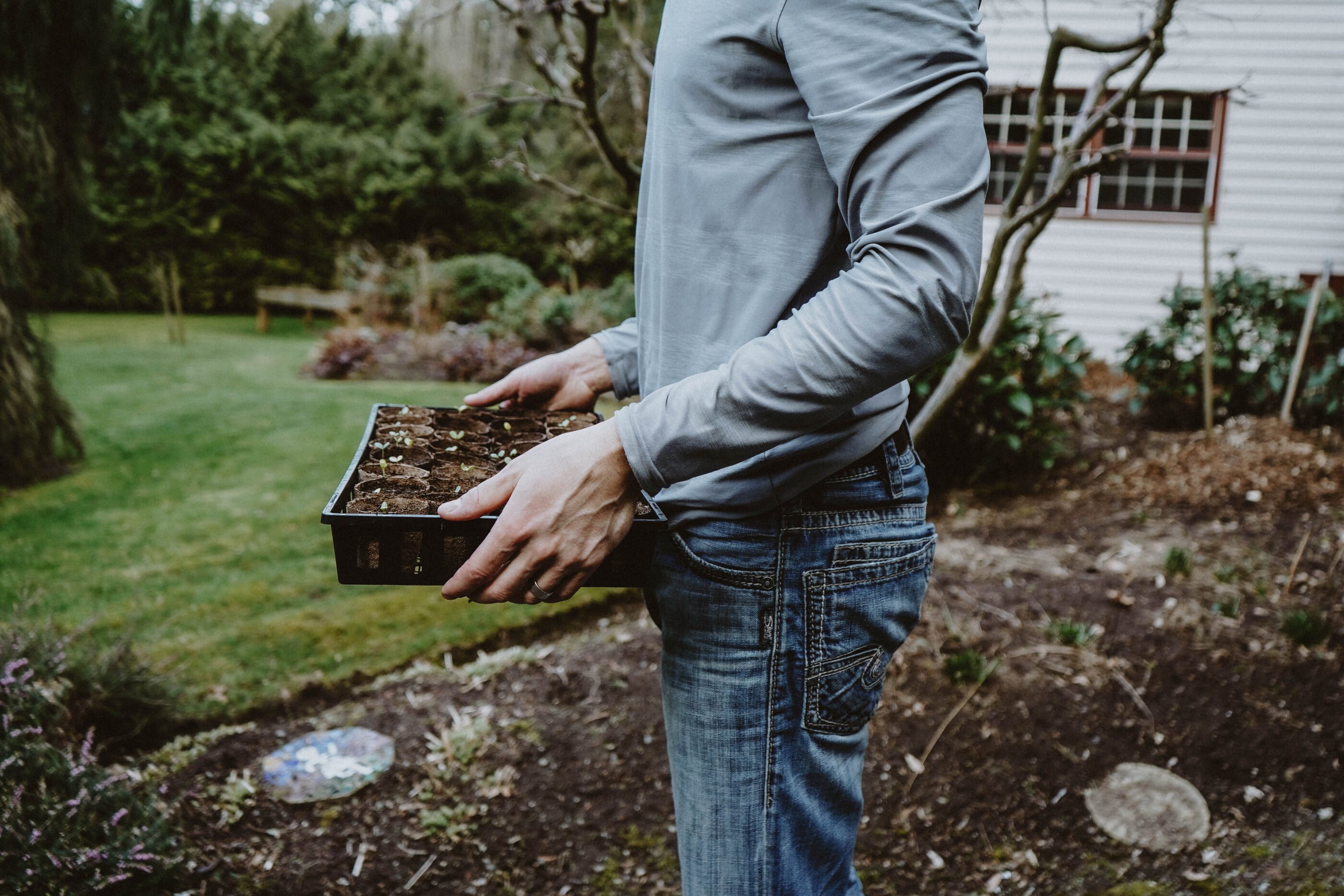 6.
Keep detailed notes
Keep notes. Learn from last year's successes and failures. Did aphids strike, or did raccoons dig? Which bed had the rust problem? Our memories are served very well with some simple notes and photographs, and time is the greatest gardening teacher.
7.
Care for your soil
Love your soil. Practice crop rotation and good garden sanitation. These are some easy steps that will lead to happier plants and better harvests. Consider applying dolomite lime in late winter to neutralize soil pH and add minerals. Be sure to add minerals whenever the organic matter is added. Compost, manure, and Sea Soil are all great ways to deliver organic matter to the soil, but plants need minerals, too. We love Glacial Rock Dust for this purpose.
8.
Learn about cover crops
Don't forget to cover crops. Even on the small scale of a raised bed, plants like Buckwheat and Crimson Clover give more back to the soil than they take. Buckwheat is another good plant to fill in the garlic bed after it's harvested. It can provide a smorgasbord for pollinators, and then, when it's turned under, a feast for the earthworms and other soil life.
9.
Look into the benefits of flowers and seeds
Plant flower seeds. Flowers planted among vegetable rows improve pollination and fruit formation. They attract beneficial insects that can keep pest species under control. Flowers like Sweet Alyssum make useful companion plants that can reduce weed pressure as well.
10.
Take your time
Planting shouldn't happen all on one day. Even if your seed order comes in one big box, each type of seed has its own needs in terms of timing. Planting seeds before the recommended date does not make spring happen earlier. Be patient and coordinated with seed planting, and enjoy it. Make it a routine to look forward to.