Preparation Time: 15 minutes | Cooking Time: 0 minutes | Serves: 4 people
Ingredients:
4 Large Heirloom Tomatoes
1 Bunch Basil
4 Slices Mozzarella Cheese
Directions:
Slice tomatoes to desired thickness.
Slice mozzarella to same thickness as tomatoes. Arrange with tomato, then mozzarella and next basil leaves. Continue arrangement on a plate.
Drizzle with olive oil, black pepper and salt. Enjoy with your favorite bread and a glass of wine.
Dietary Options:
Tastes: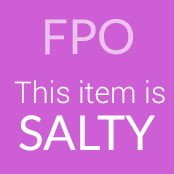 This recipe was submitted by: SPUD