Though I was raised in an omnivorous household, my father was always a "food adventurer" and consequently, I was introduced to all kinds of foods from an early age. One of the foods we ate at almost every meal was a side garden salad and it was something I always looked forward to because I never knew what "surprise" I would encounter. Dad's adventurism with salads is obviously deeply ingrained because I have become a bit of a salad guru mixing untraditional ingredients into our green salads with great success. As a vegan, though I eat no animal based foods, salads are not all I eat but when I do, I can get a full range of protein and nutrients from one that is also filling and delicious.
The usual additions to a lettuce-based salad are tomatoes, onions and cucumber but in addition to those you can add nut, fruits (dried and fresh), quinoa and tempeh or tofu (Smoked tofu is awesome). I have found that the key to making your salad satisfying is to not overload it with too many ingredients and keep it simple. (I rarely use more than 5-6 ingredients at a time and I never put tomatoes and another fruit together in one salad) These days, you can buy prewashed lettuces already boxed and ready to add things to but fresh lettuces, baby kales, cabbages, arugula, spinach (always use organic) and bokchoy are often even better and only a little more time consuming. If time is a big factor in your meal choices, try preparing your base greens by washing them, spinning them dry and bagging them right away. (A tip to keep your greens fresh, bug-free and crisp is to soak them in a sink of cold water with about a quarter cup of vinegar added for at least a half an hour before spinning them dry.)
Here is an example of a simple salad; a mix of greens (see above) (4-5 cups loosely packed), ½ a cucumber chopped,  5 green onions, chopped, ½ cup of shelled pistachios, a chopped red (or yellow) pepper and  1 peeled, diced mango (or tomatoes or black olives or blueberries or diced kiwi etc.) Toss with dressing and devour. All amounts are approximate. Add smoked tofu cubed or smoky, maple tempeh to make it heartier if you like.
Use simple salad dressings too; Spud carries a great variety of organic salad dressings but you can also make your own. A simple one to make is by squeezing the juice of half a lemon, adding ¼ cup of organic, virgin olive oil, fresh ground pepper and sea salt to taste. Mix well and pour over your salad. This will be enough for one family sized salad.
Here is another recipe I developed several years ago which I make in a litre size, wide mouth Mason jar. It will keep in the refrigerator for several weeks and can also be combined with your favourite premade dressing for variety.
5-6 cloves of garlic
2 ½ cups of light olive oil (or avocado oil)
½ to 2/3 cup of white wine vinegar
2 tsp of dried oregano (for variation you can also use basil instead)
1 Tbsp. of vegan Worcestershire sauce
1 tsp of freshly ground pepper
1 tsp of sea salt (or more to taste)
1 tsp of dried mustard
1 tsp of paprika
Put everything together in a mason jar and blend with a hand blender. (You may need to add the oil in batches so the jar doesn't overflow) It will become creamy but may separate after sitting in the fridge for a while. A simple shake or stir will bring it all back together again.
Also, now thanks to Be Fresh, part of the Spud family, you can also order a variety of premade meal salads when time is short. Enjoy!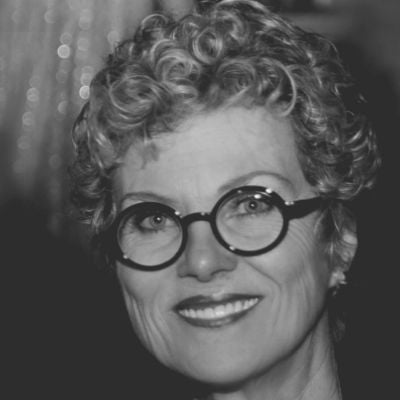 Susan Hollingshead is our resident vegan. Susan has been a vegetarian for 20 years, and a vegan for 3. She has researched both lifestyles extensively and is constantly exploring new recipes, add her own twist. She is a long time Spud customer, and now our very own resident vegan blogger!