In honour of Women's Day, we are highlighting some of our amazing women lead vendors that we have here at Spud.ca.  Let us introduce you to Vivian of Goodness
Healthy Eating.
  Goodness Healthy Eating is a keto-friendly chocolate truffle that is simple and delicious. The perfect healthy choice for everyone who loves something sweet. 
What was your inspiration for starting up Goodness Healthy Eating?
At that time I was enduring the long process of waiting for my permanent residency to be approved and I wasn't sure what direction my life would go. There was a lot of idle time, long days, and a lot of stress. I suffered from terrible late evening sugar cravings and often ended up caving into copious amounts of sweets chocolate. I don't like the idea of guilt when it comes to food, so I wanted to provide a guilt-free option to myself. Going off my ideas of what clean eating means, I realized that more people besides me had the problem of finding a treat tasted as good as it was for you. I started exploring recipes and Goodness Healthy Eating was launched in 2018. 
What is your creative process? How do you decide what to feature/create? 
I wanted to create a business that could deliver healthy but also delicious snacks to others like myself. My creative process started with the treats I most liked to eat as a child and keeping them in mind I started creating healthier versions. My body does not respond well to sugar, so that was an ingredient that would be left out of my products.  


If you could tell yourself one thing before you started your business now, what would it be? 
Believe in yourself and stop listening to everyone. Fear of failure and self-doubt are natural, but listening to it is a choice.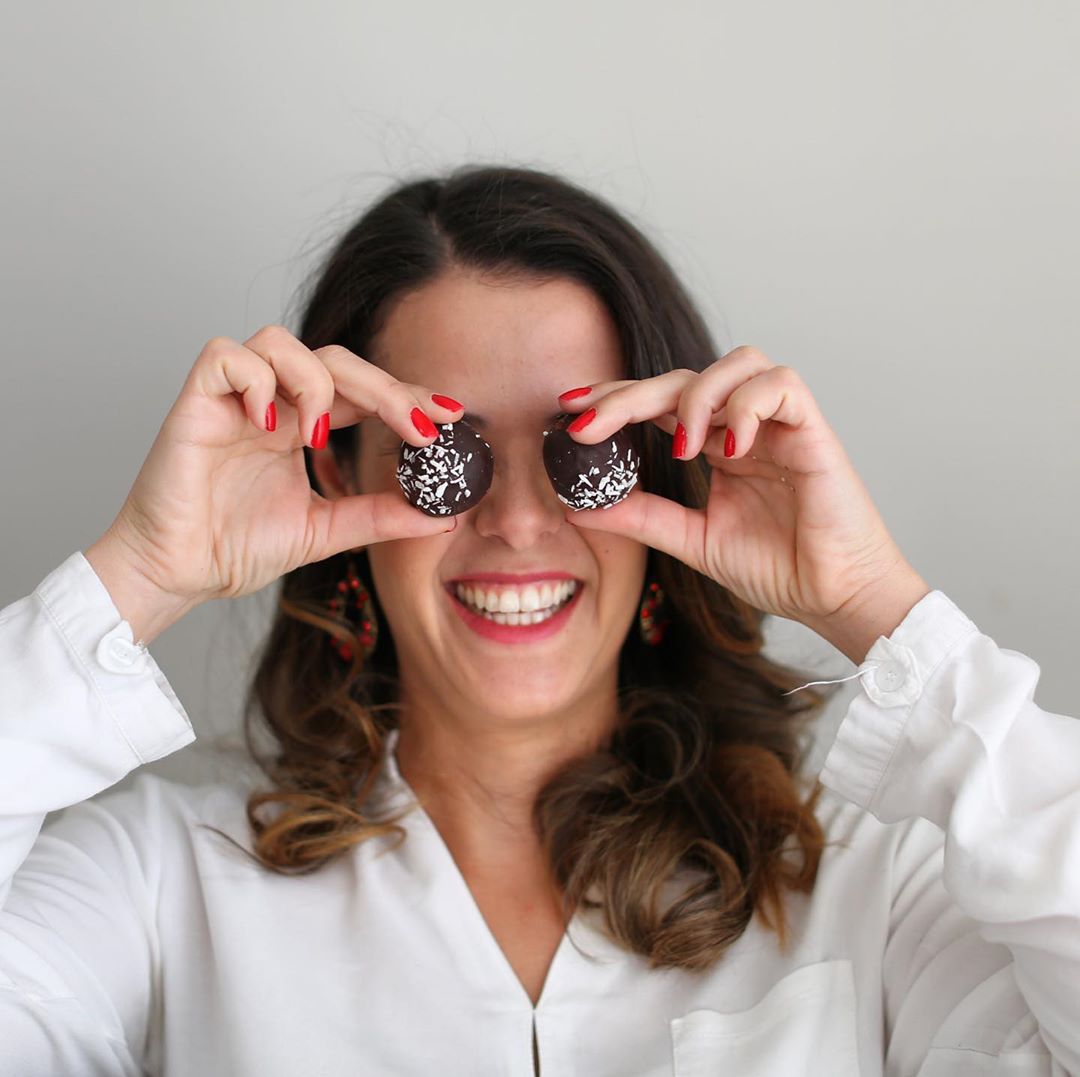 What do you hope to be instilling in your customers through their purchase of your products?
I want people to realize that Goodness offers a healthy option to satisfy their cravings and that the flavours they love are available without the guilt. I want to help solve the constant bargaining you do with yourself to exercise away the poor quick-food choices you make during your busy day, to help ensure that everyone on a diet or with dietary restrictions has a moment of bliss eating a snack, and to help people achieve balanced lifestyles. 
Last but not least, what is your favourite treat from Goodness Healthy Eating? 
What a difficult question. I eat a truffle every day, and every day I have a different favourite. But lately, I've been putting a peanut butter truffle with a chocolate one…delicious! Maybe that should be our next flavour?