Smoothies are a great way to get in a ton of nutrition in a simple and easy recipe. Green smoothies with spinach have become quite popular, but did you know you can add many other vegetables and still have the same fruity taste? These veggie smoothies are a great option for kids who might have an aversion to the green colour of typical smoothies, but are still needing extra nutrition. They are also a great way to try zucchini, cauliflower, tofu, or avocado!
Mango Avocado
This deliciously sweet smoothie packs in some great healthy fats from hemp seeds and avocado. Take it up a notch: Try adding some soy milk, or Greek yogurt to amp up the protein!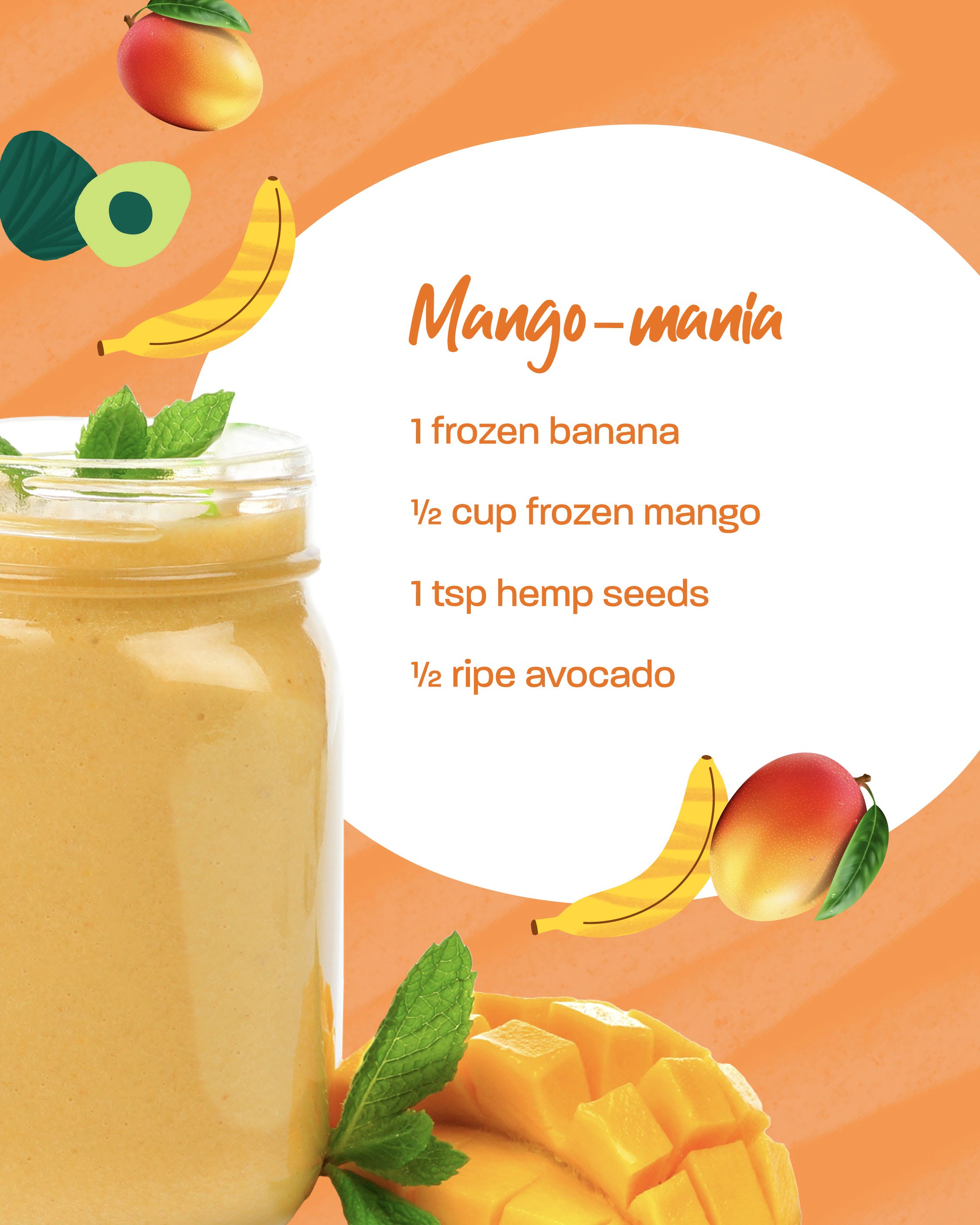 Strawberry-Cauliflower
The cauliflower preserves the beautiful pink colour in this smoothie! Riced frozen cauliflower blends the best and will have the best flavour over raw or steamed cauliflower. Take it up a notch: add in the juice of half an orange.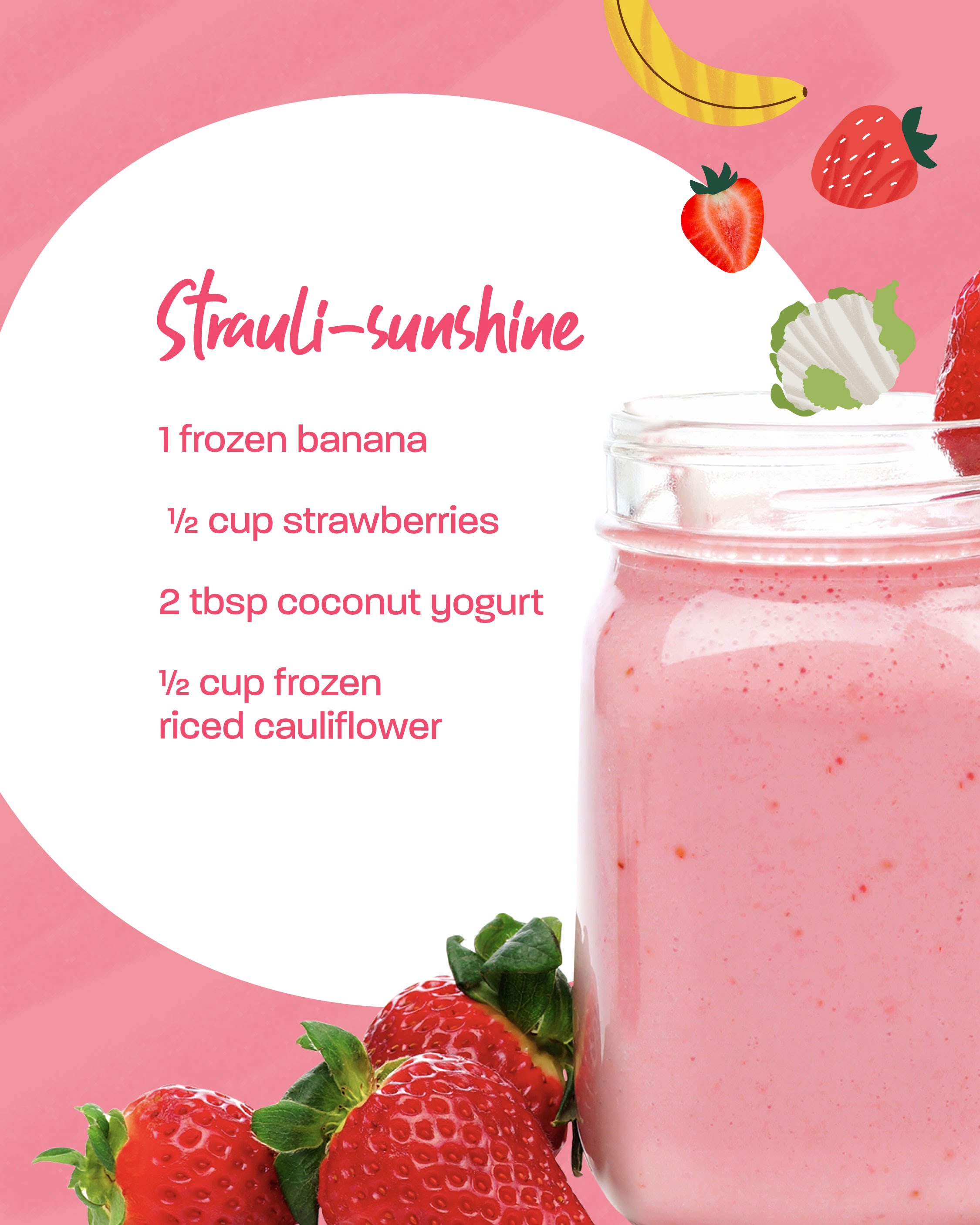 Blueberry Zucchini
Zucchini actually aids in making smoothies extra creamy! If you have leftover zucchini chop and freeze it for smoothies. Take it up a notch: Add in a scoop of flax seeds for some omega fatty acids!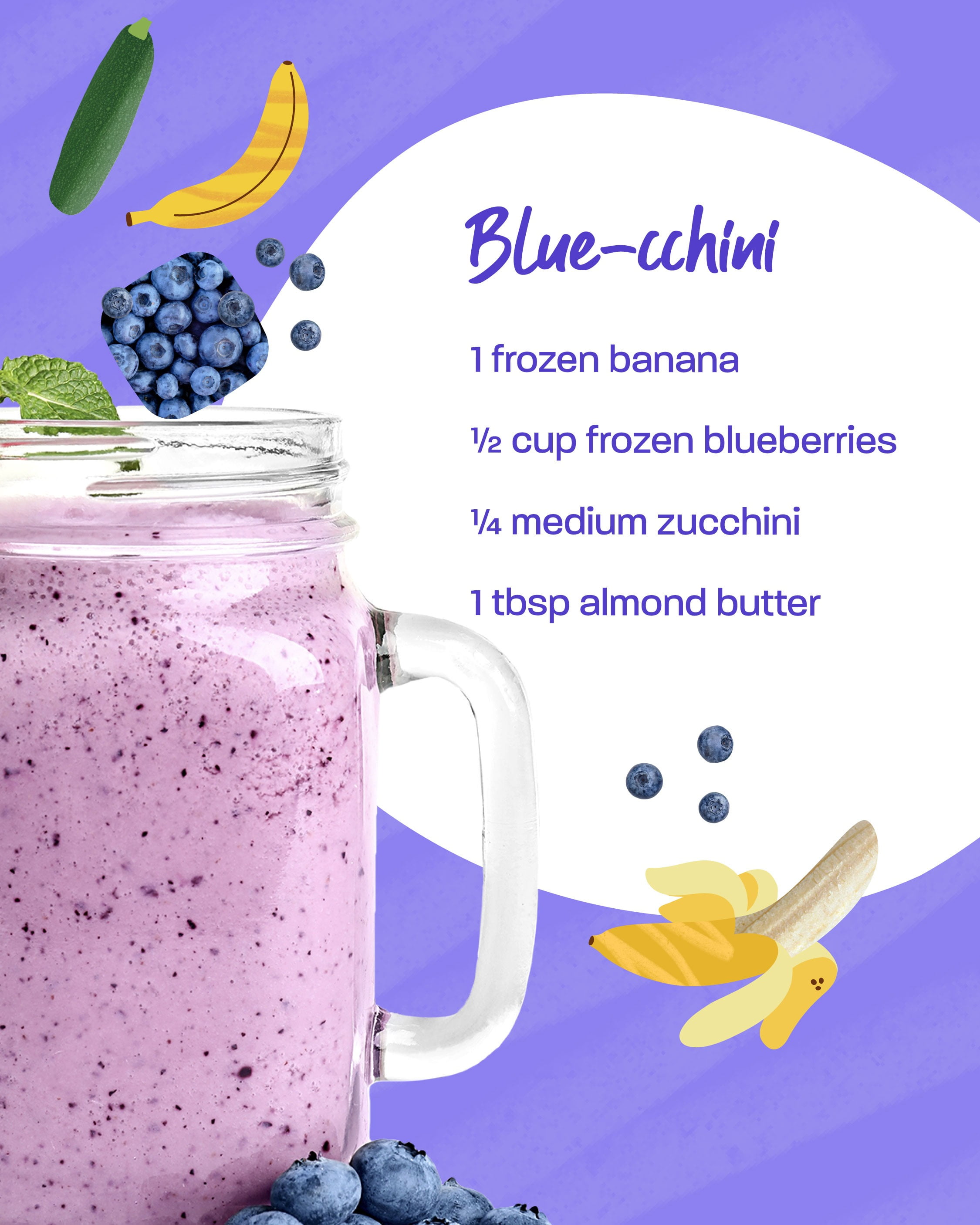 Chocolate Tofu
Yes, you read that right! You can blend soft tofu into a smoothie for an extra boost of protein! Take it up a notch: add in a dash of cinnamon or vanilla extract for extra flavour.