These kits can be a "present on the way" if you forgot that Mother's Day is tomorrow
In these times of social distancing, it's easy to forget what day of the week it is. With Mother's Day sneaking up on us tomorrow, it's probably fair to guess that many of you have forgotten about it too.
Instead of frantically searching for flower bouquets or something typical, take a breath and head online. There is no shortage of grocery, meal and cocktail kits you can order and have them delivered straight to your door. Sure, some might not make it in time for Mother's Day brunch, but something on-the-way is better than nothing at all for the mom(s) in your life.
Here are a few of our favourite kits you can order and cook (or drink) with at home.
Spud's "Stay Home" boxes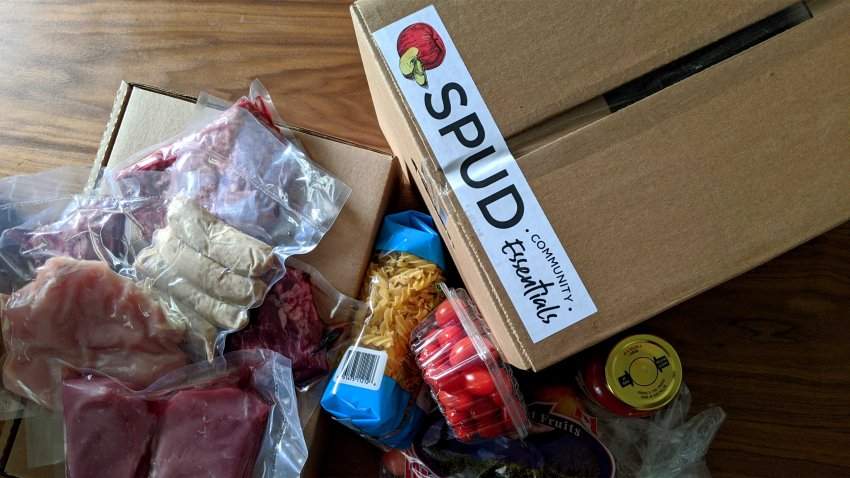 This online grocery delivery company currently has a line of "Stay Home" boxes which range in price from $32.99 to $65 and offer options like produce basics, pantry staples, and meats. We are partial to the Protein Box from Spud, which features only Alberta-raised proteins and includes chicken, pork, beef and sausages–perfect for a mom who loves grilling.
Annabelle's Kitchen D-I-Y pizza kits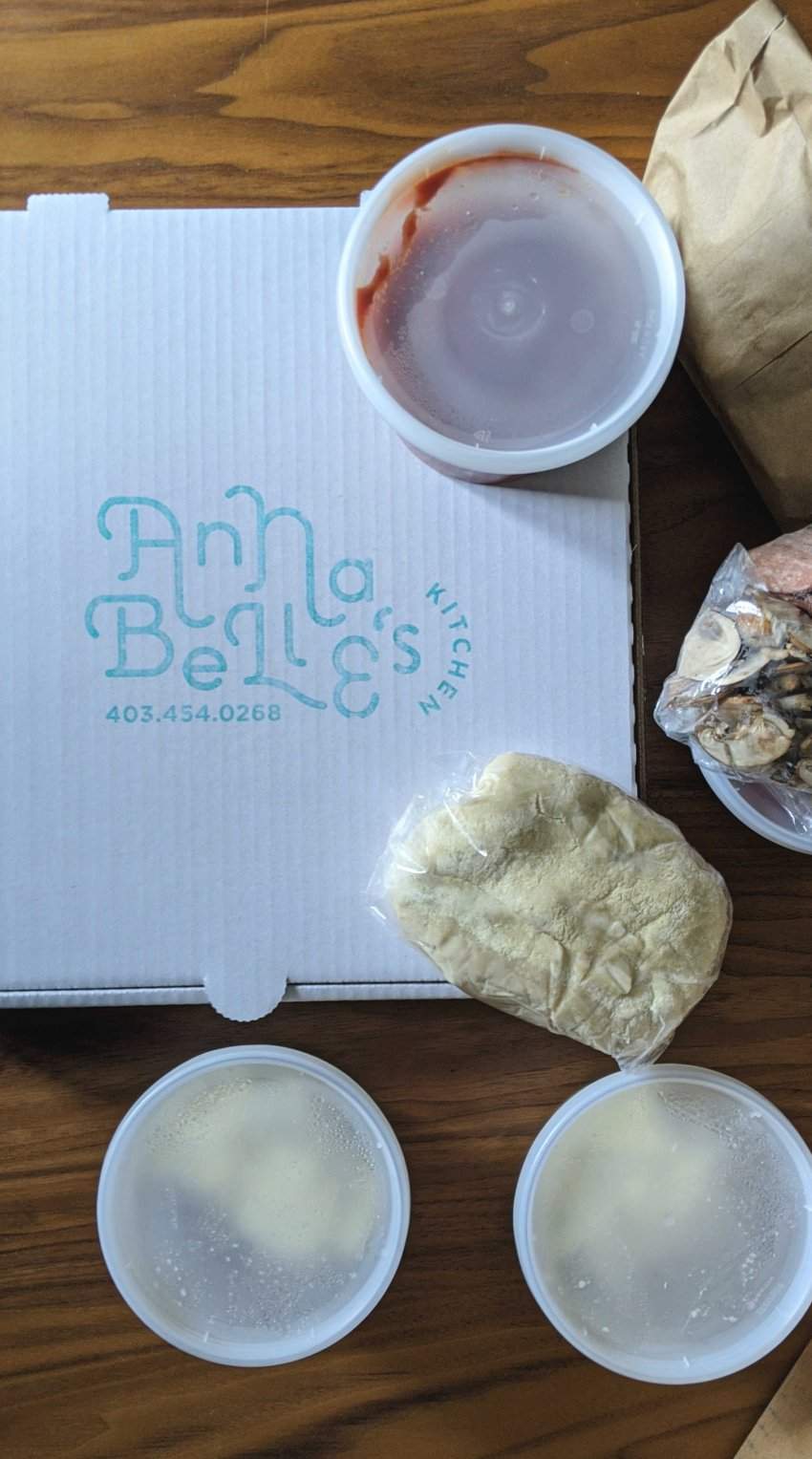 Definitely a fun one to opt for if there's kids in the house, these simple pizza kits from Marda Loop Italian eatery, Annabelle's Kitchen are easy and delicious. One kit comes with two balls of dough, sauce and toppings and can be picked up or delivered the same day as ordering.
Since you order wine and spirits from restaurants as well, ask for a bottle of Confluence Distilling's new bottled negroni to go along with the kit to cheers to Mom.
Chefs Plate

This meal kit company is constantly refreshing its menu options from week to week. In anticipation of summer, Chefs Plate is launching a line of BBQ-ready meal kits like Tex-Mex fajita steak salad (available week of May 18), garlicky shrimp skewers (available the week of May 25). Though these kits won't arrive for Mother's Day, mom's present is knowing that there are some dinners planned out for later on in May. (You should probably cook the meal kit for her too, OK?)
In addition to being one of the most affordable meal kit options in the country, Chefs Plate also posts plenty of helpful cooking videos on their Instagram feed to help make you a more confident home cook.
JOEY Restaurants cocktail kits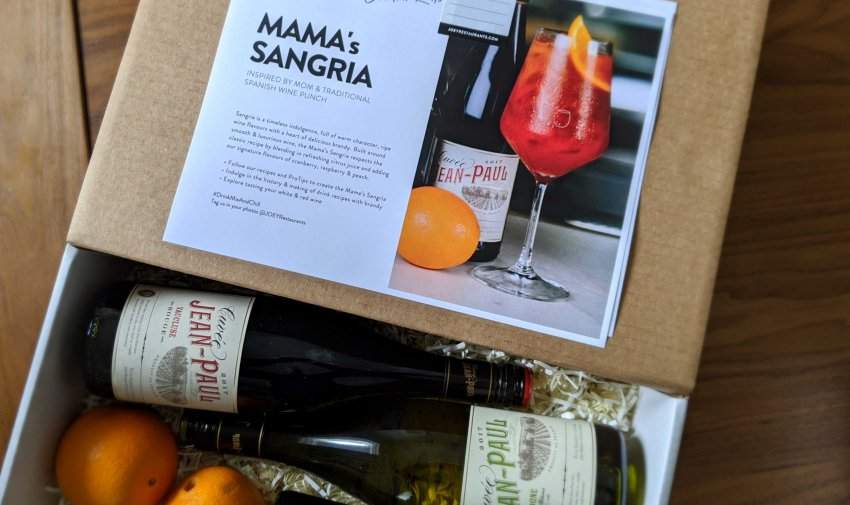 Sunny weekend afternoons usually call for a cocktail on the back deck, so let Joey Restaurants help you out with their easy-peasy cocktail kits. Offering anything from classic margarita to delicious sangria, and even their signature blended bellini, these boxes come with everyone you'll need to craft your drinks. Just grab a glass and some ice, and you're off to the races.
The restaurant chain also has a variety of meal kit options for some of their signature dishes as well. Both types of kits can be ordered and delivered same-day.
Paper Lantern tiki cocktail kits
This not-quite-open cocktail bar in Calgary's Chinatown had to bump the brakes due to the pandemic, so they've started doing weekly tiki cocktail kits instead. The kits are available for curbside pickup every Friday and Saturday and contain fun tropical bevvies that take can be shaken or stirred up in minutes.
Paper Lantern's Pandan Colada is a Vietnamese spin on the classic Pina Colada. It just might become your new favourite summer drink.
Zoe Ford Catering brownie boxes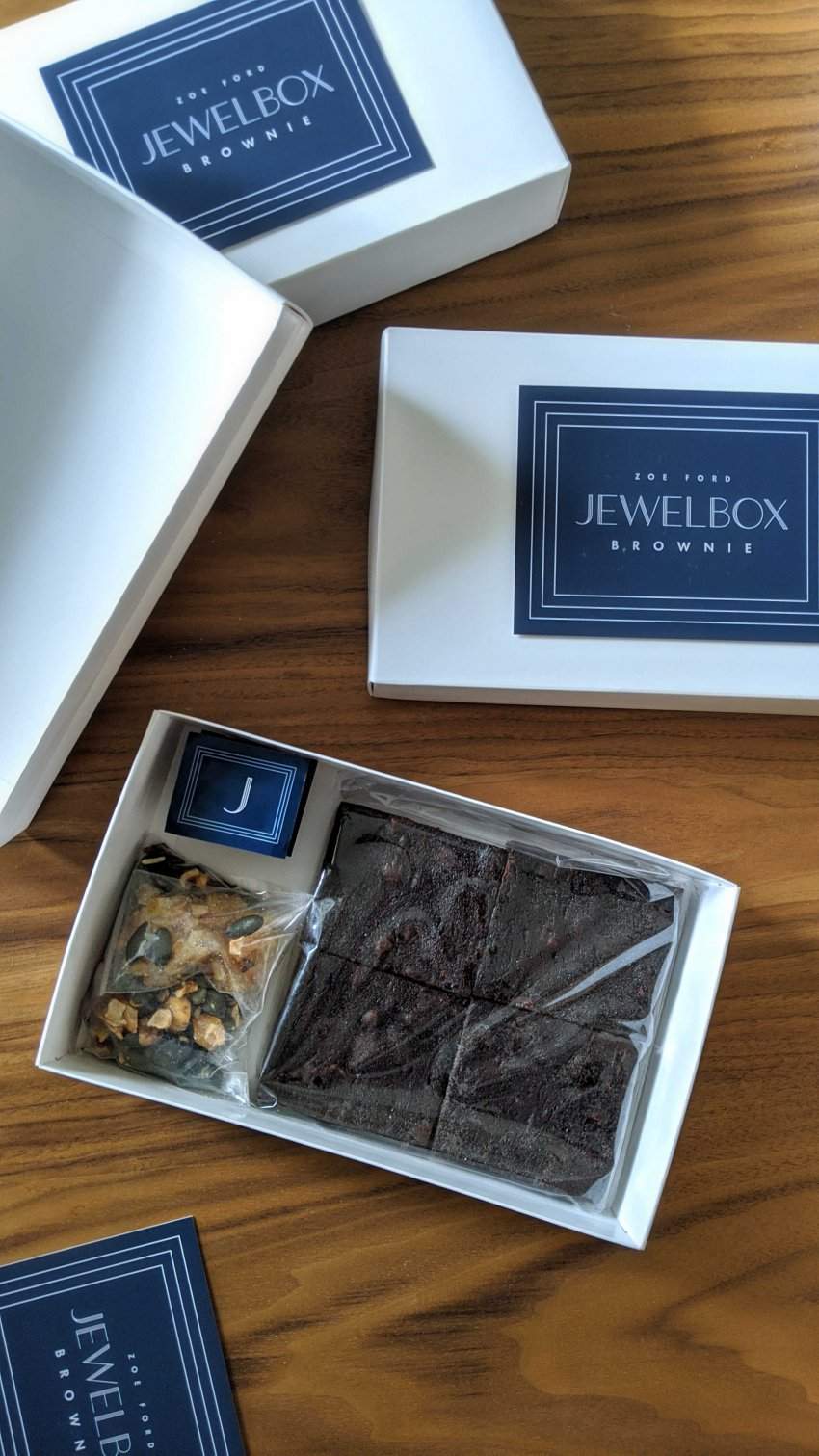 Montreal caterer and current Top Chef Canada competitor Jo Notkin captured our attention with a spectacular brownie on this season's third episode and we've been dreaming about them ever since. She recently launched her Zoe Ford Jewelbox Brownie Box, which contains four big brownies, her signature "jewel box" topping mix and salted caramel and is available for delivery across Canada.
This is a nice way to surprise a mom, especially one who's a big fan of the hit television show. Who wouldn't want to open their door to a box of beautiful brownies?
(note: delivery is approximately 4-5 business days)
Watch: Dan Clapson talking food and drink kits for Calgarians on Global News