In honor of International Women's Day, we wanted to feature some of the amazing women at Spud. Did you know 52% of the workforce at Spud are women, and people are assigned female at birth? We thought it best to hear from some of the women at Spud themselves, to learn about how they navigated through challenges and who inspires them!
Meet Monika Russel – CFO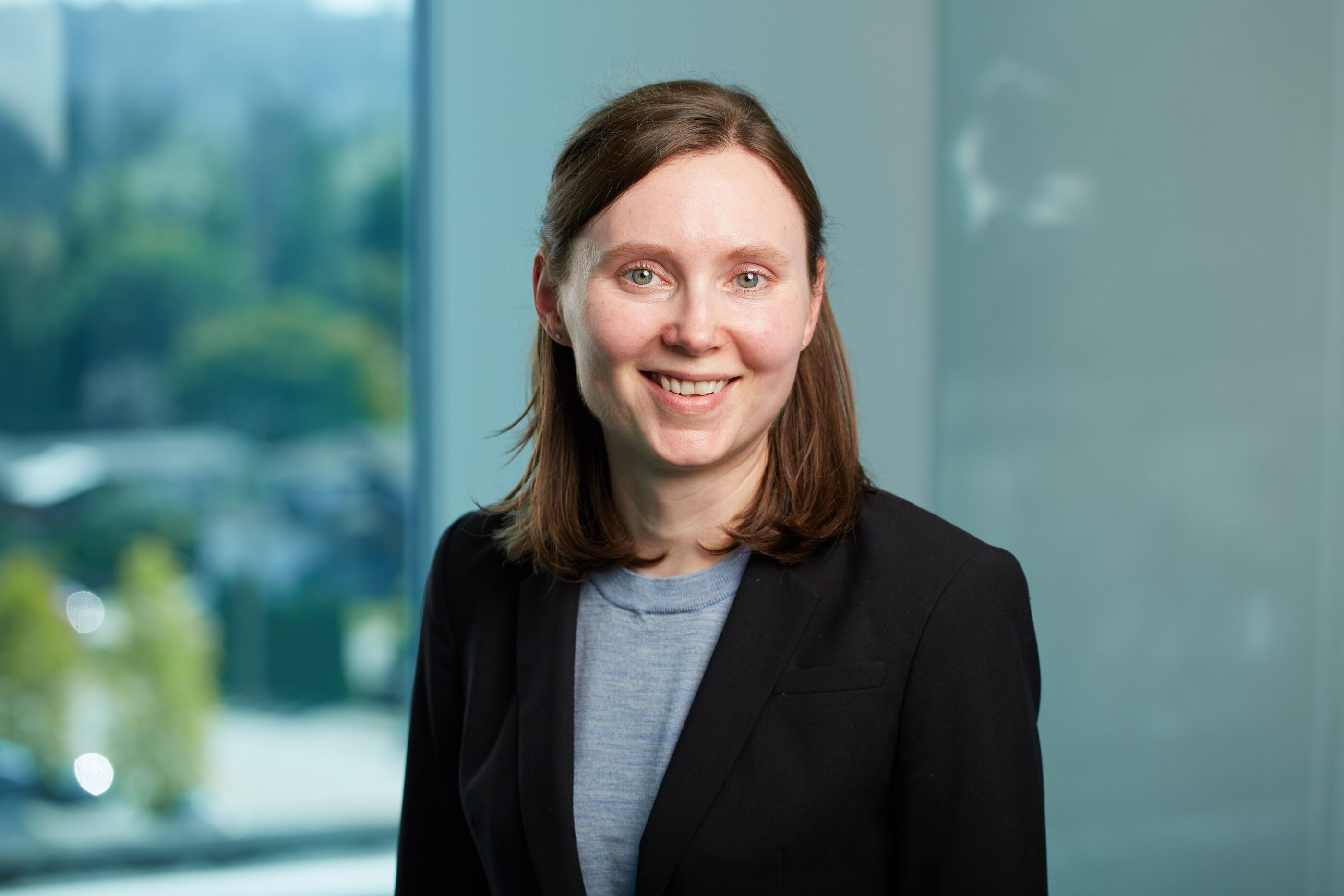 Tell us about your career path. 
I had very limited expectations of myself at the start of my career.  My self-confidence was low and I never saw myself in a leadership role.  Thankfully, I have excellent mentors and I borrowed their confidence in me as I said yes to progressively challenging roles.  I still have periods of self-doubt but am so grateful to have people around me who believe in me and keep me going.
What is the most important piece of advice that you have been given?  Don't try to do it all.  It's easy to fall into the trap of working nonstop to try to get everything done but the more you finish, the more there is to do.  Instead, it's important to set clear, realistic intentions of what you need to accomplish and be okay with leaving certain things for another time.
What is one message you would give to any young woman or girl reading this post?  You don't need to try to be one of the boys to succeed.  Believe in your skill set and the value of your unique talents and find places where you can shine while being true to yourself.
Meet Tara-Marie – Warehouse Supervisor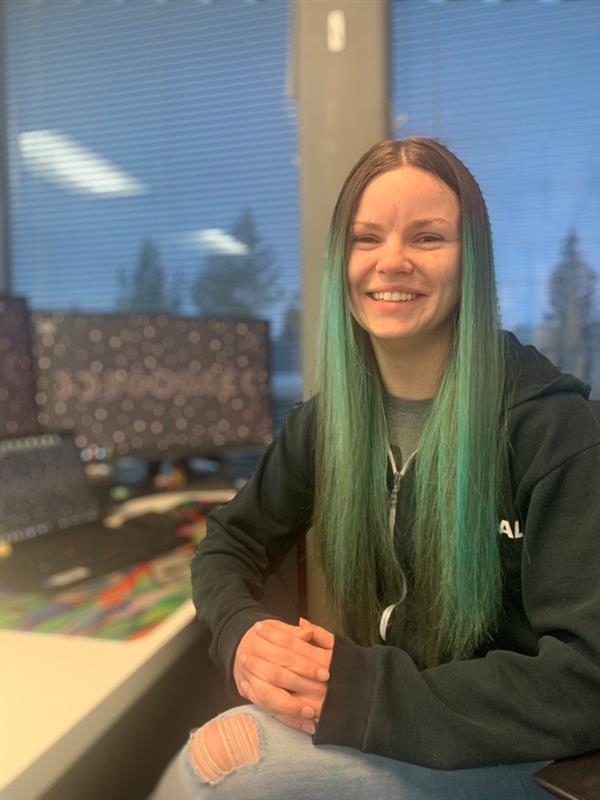 Tell us about your role, and career path.
I manage and help guide 21 team members at the Edmonton Spud Location. I help with employee HR relations, recording and ordering supplies for the production line, all the way to helping cover a shift if a team member is not feeling well and the team requires support.
I initially applied for Spud in March 2019 and was contacted in June 2019. I was hired in July 2019 as an ICQA Team Member. In a few months, I was promoted to ICQA Coordinator where I have many accomplishments to note. In November 2022, I was promoted to Warehouse Supervisor, where I hope to continue growing and learning.
Favorite Part of Job:
Assisting people with their growth in their positions at Spud.
Most Rewarding part of the Job:
Seeing people confident in their roles and owning it.
The hardest part of the Job:
When someone with potential does not see it.
Why do we need more women in leadership?
I believe we need more women in leadership to help further diversify the workspace which can lead to a more representative and inclusive workforce for all persons to collectively enjoy a great working environment in which they can be loyal too.
What is the most important piece of advice that I've ever been given?
"If you are upset about something for longer than 5 minutes and cannot collect yourself, you only have yourself to be upset with at that point because you are the only person who can let it go, move past it, and grow." – Roland Schieble. (Potentially said by someone previously)
Roland was a previous boss I had when I first graduated from high school, and into the workforce who unfortunately passed away due to terminal cancer. This advice he gave me helped me with many things not only in my occupational life but in my personal as well. It's helped me to stop, reflect, and really break down how to move past those emotions, to a place where I do not take things personally and respond constructively to the situation with the greater picture in mind.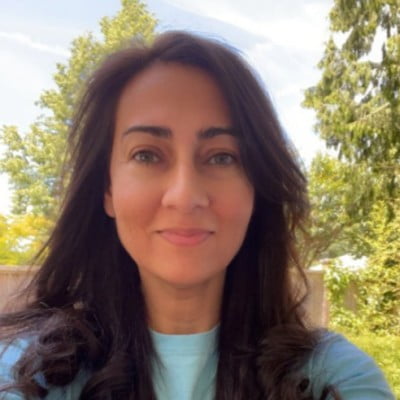 Meet Puneet – Talent Acquisition Lead
Why do we need more women in leadership?  
Women bring structural and cultural differences to the table, which are needed to derive effective solutions. They bring in resilience, integrity and honesty, as we have witnessed the world's greatest leader, Jacinda Ardern (former Prime Minister of New Zealand) who proved that women can be vulnerable as well as strong. We need more women leaders to boost equity and diversity.
What is the most important piece of advice that you have been given?  
Never underestimate yourself or your abilities.
What is one message you would give to any young woman or girl reading this post?
'Life is too short to be wasted and too long to be taken seriously'. I read this quote when I was 10, and it stuck with me. I would like to tell the same to all beautiful women out there. Don't waste any amount of time thinking what others think of you. You are in charge of your own life! Do things, make mistakes, learn from them, and live life on your own terms. Live it and love it!!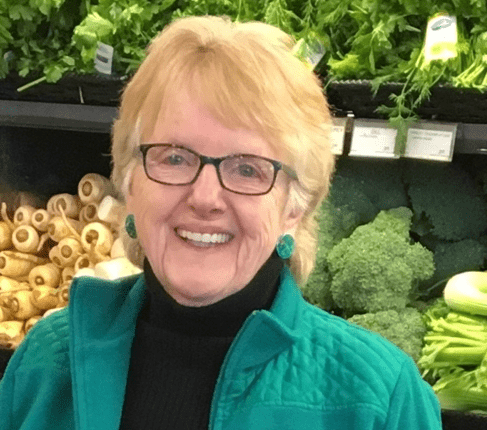 Meet Linda Frantzen – Store Manager, Blush Lane
Tell us about your role, and what you like to do outside of work?
I'm the Store Manager at Blush Lane Organic Market, Aspen Woods location in Calgary. I'm proud to be part of the Spud family. Outside of work, I have a passion for healthy cooking, and I enjoy reading.
What are your favourite products at Blush Lane?
Some of my favorite products are Leffers Brothers organic carrots, Mans organic sweet peppers, and Micro YYC sunflower shoots.
What is your favourite part of your job, the hardest and the most rewarding?   
The favorite part of my job is all the amazing customers who walk through our doors and order online and appreciate what we do. The most rewarding part is working with an amazing team to reach our goals. The hardest part is finding ways to create a safe and sustainable food ecosystem for all. We need to reduce food waste at the retail level and at home.  
What is the most important piece of advice you have ever been given?
The most important piece of advice I've been given is live, love, laugh. Be respectful of others.