Calgary has a strong history of passionately celebrating pride with various festivals and events that seem to grow with every year!   
This year Calgary Pride week takes place from August 28 – September 6, 2020. Each year is celebrated with the Pride festival & parade taking place over the Labour Day long weekend, with growing numbers that come out to celebrate and support gender and sexual diversity. In fact, it was reported in 2019 the festival had over 100,000 people attend, all to gather and celebrate one common goal: acceptance of all. This year is their 30th anniversary but unfortunately due to the circumstances they have had to cancel their in-person events. Not to worry – we have pulled together a few different ways you can celebrate virtually or in a socially distanced manner, as well as some great resources to check out! 
#OurPride Events 
Calgary Pride is offering a series of community-hosted #OurPride events in order to carry on the celebration including a Float the Bow event on August 28 and a socially distanced, Celebration of Love drag show on September 5, brought to you by Plain Jane Events. Check their website out for additional events happening in August and September! 
Educational Resources
 This year Calgary Pride will offer performances by over 200 LGBTQ2S+ artists and workshops leading up to Pride week. In addition, they are offering a Learning Series which provides over 100 free lessons in diversity and inclusion training and workshops that tackle anti-blackness and racism, provided by the Calgary Queer Arts Society. 
Calgary Queer Arts Society
Calgary Queer Arts Society is a nonprofit organization that gives voice to queer people by helping share their stories and providing them a platform to inspire thoughtful conversations that educate and strengthen the communities and institutions we live and work in. Historically, LGBTQ2S+ individuals have been suppressed and often overlooked by institutional support systems which is why the Queer Arts Society is determined to establishing an inclusive environment for all! We encourage you to check out their website to learn more about the various presentations and educational resources they offer. 
Skipping Stone
Skipping Stone is a one of a kind, nationally recognized agency that connects trans and gender diverse youth, adults and families with the comprehensive and low barrier access to the support they need and deserve. Check out their resources and events on their website!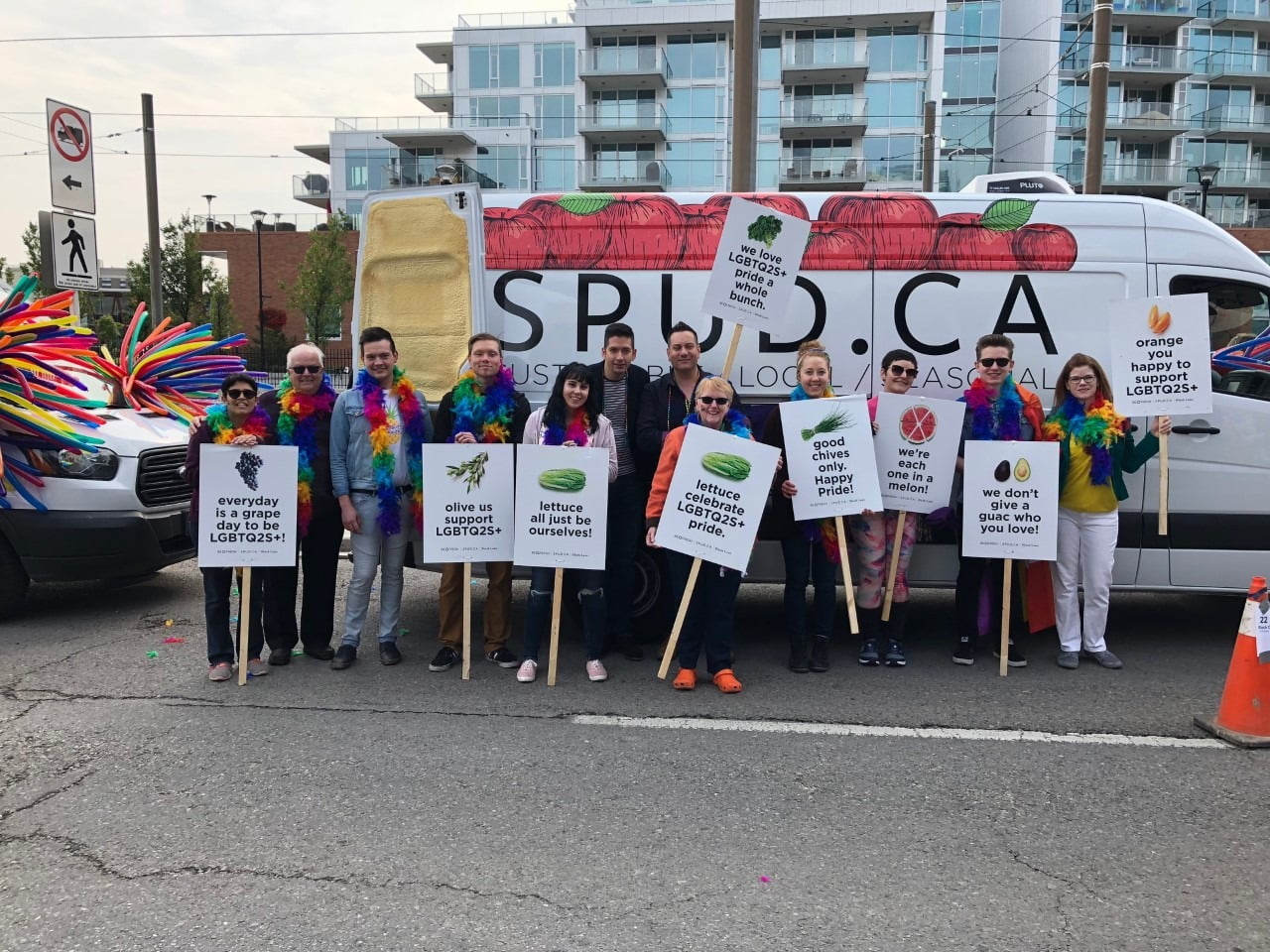 Support LGBTQ2S+ Artists 
Shop for local art by a LGBTQ2S+ creator. Not only will you be supporting queer artists but you'll also get a one-of-a-kind piece of art that will no doubt remind you of how their uniqueness is to be celebrated. Check out this Etsy list of queer artists!
Read a LGBTQ2S+ Book
There are many different reading lists you can find online for book suggestions, including e-books, audiobooks or at your local library. Here are a few suggested LGBTQ2S+ reading lists:
Toronto Public Library – including books for young adults and families 
Attend or Host a Virtual Pride Party 
Sunday, September 6 is the Pride Festival and this year they are offering it virtually with live streaming and pre-recorded content. Further details are yet to be released but check back closer to the event for the entertainment schedule to be posted. 
Volunteer or Donate 
For those that can, consider donating to Calgary Pride to help those in need and ensure we are able to host future festivals and celebrations to honor our community. Calgary Pride is always looking for volunteers to help with a variety of positions to support their new online initiatives.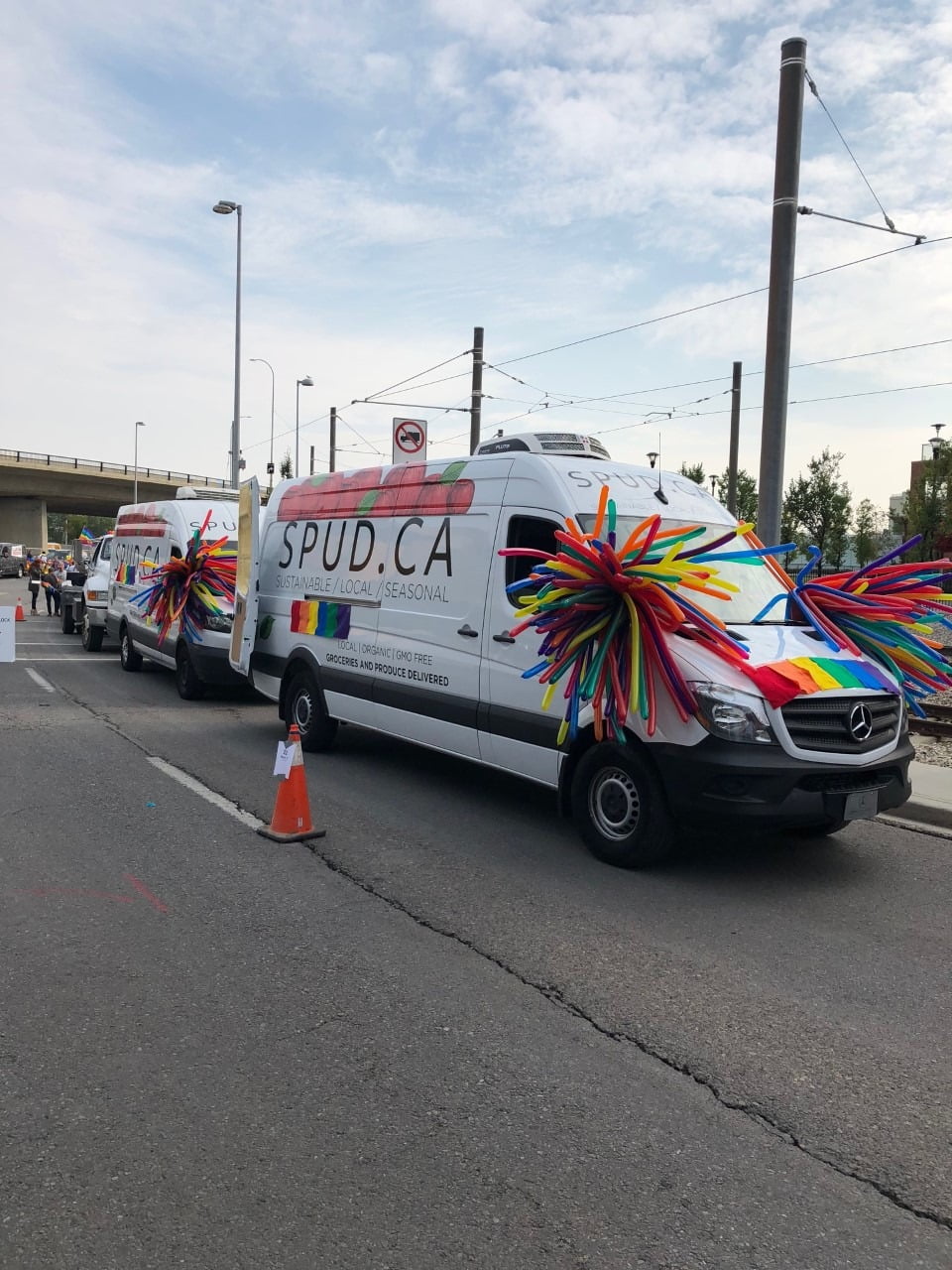 Let us know in the comments what you are doing this year to celebrate Calgary Pride week?  
 Sources:
https://www.calgaryqueerartssociety.com/
https://www.skippingstone.ca/