Most of us can agree that one of the best parts of camping is the food! Things just taste better outdoors and are enjoyed by a campfire. If you are sick of hot dogs and s'mores, check out these creative camping meals for breakfast lunch, dinner and dessert!
Breakfast
Get fueled up for the day with these simple and nourishing recipes. Oatmeal and eggs are great, but these are when you are feeling like getting a little more creative!
Fried G (Fried Granola):
Oatmeal's super fun cousin! Grab all your favourite granola/oatmeal ingredients and fry them in a skillet with some butter or oil. Serve with yogurt or milk and fruit! This can also double as a great meal to bring in the backcountry! Simply swap fruit for dehydrated fruit and milk for powdered milk or coconut milk!
Try:
Oats
Cinnamon
Brown sugar or coconut sugar
Butter, vegan butter or coconut oil
Nuts or seeds (almonds, walnuts, pumpkin seeds, cashews are all great)
Dried coconut
Dried fruit (cranberries, figs, apricots, raisins or dates all work)
Dark chocolate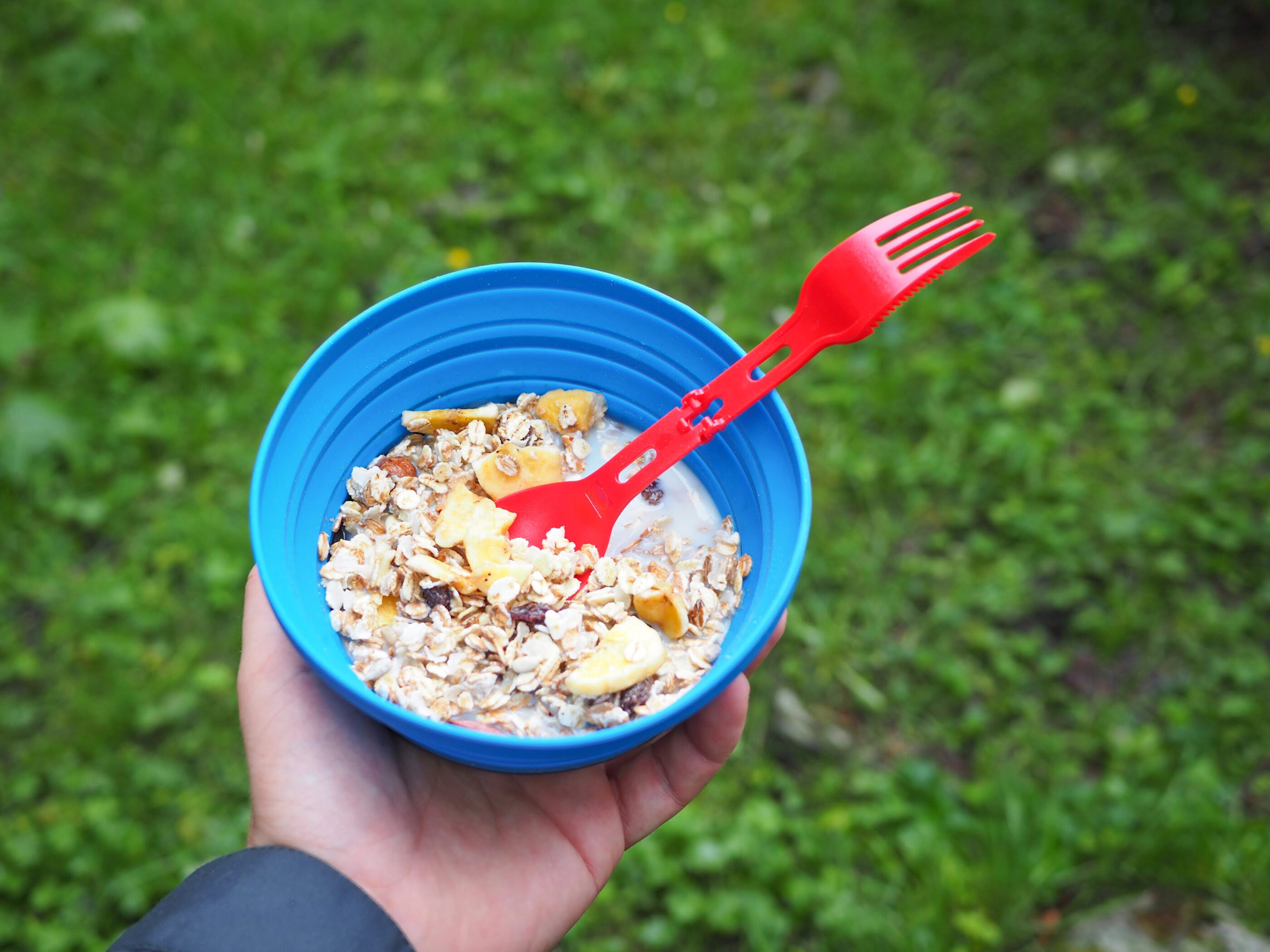 Healthy Banana Pancakes:
Make a simple pancake mix ahead of time or pick up a pre-made one for easy banana pancakes better than Jack Johnson's himself! 
Pancake mix: 2 Cups oat flour (or regular flour), 1/2 Cup Almond Flour, 1 Tbsp flax seeds, 1 tsp baking powder
Mix at your campsite: 1 cup milk of choice, 1 ripe banana, 1 tsp vanilla (optional)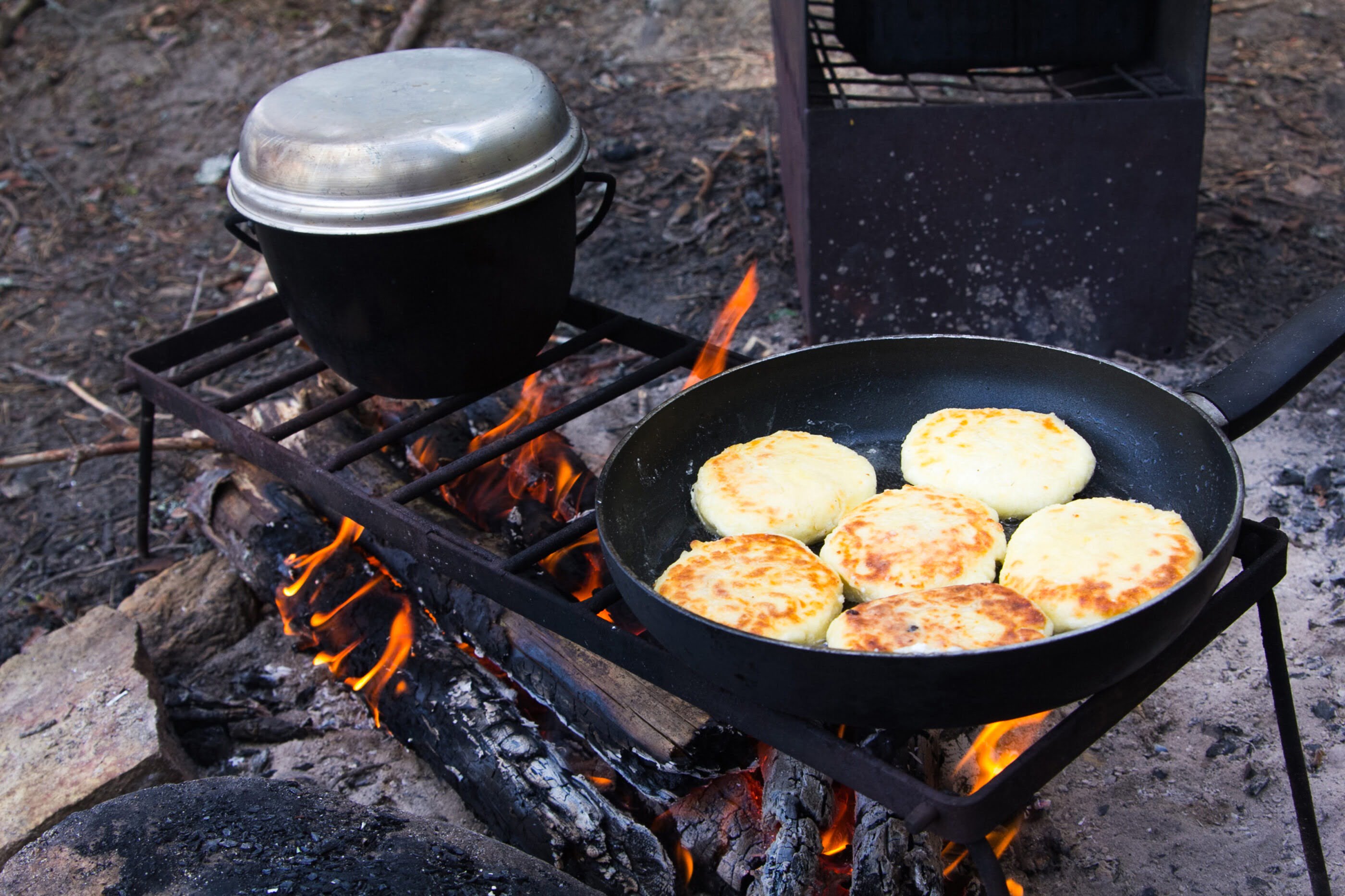 Fry up the fruit of your choice (apples, pears, and peaches are great), with some butter/oil and brown sugar. Top with granola of your choice or make your own stove-top granola by frying oats, nuts, and seeds with cinnamon, brown sugar, and butter. Serve with yogurt for extra protein!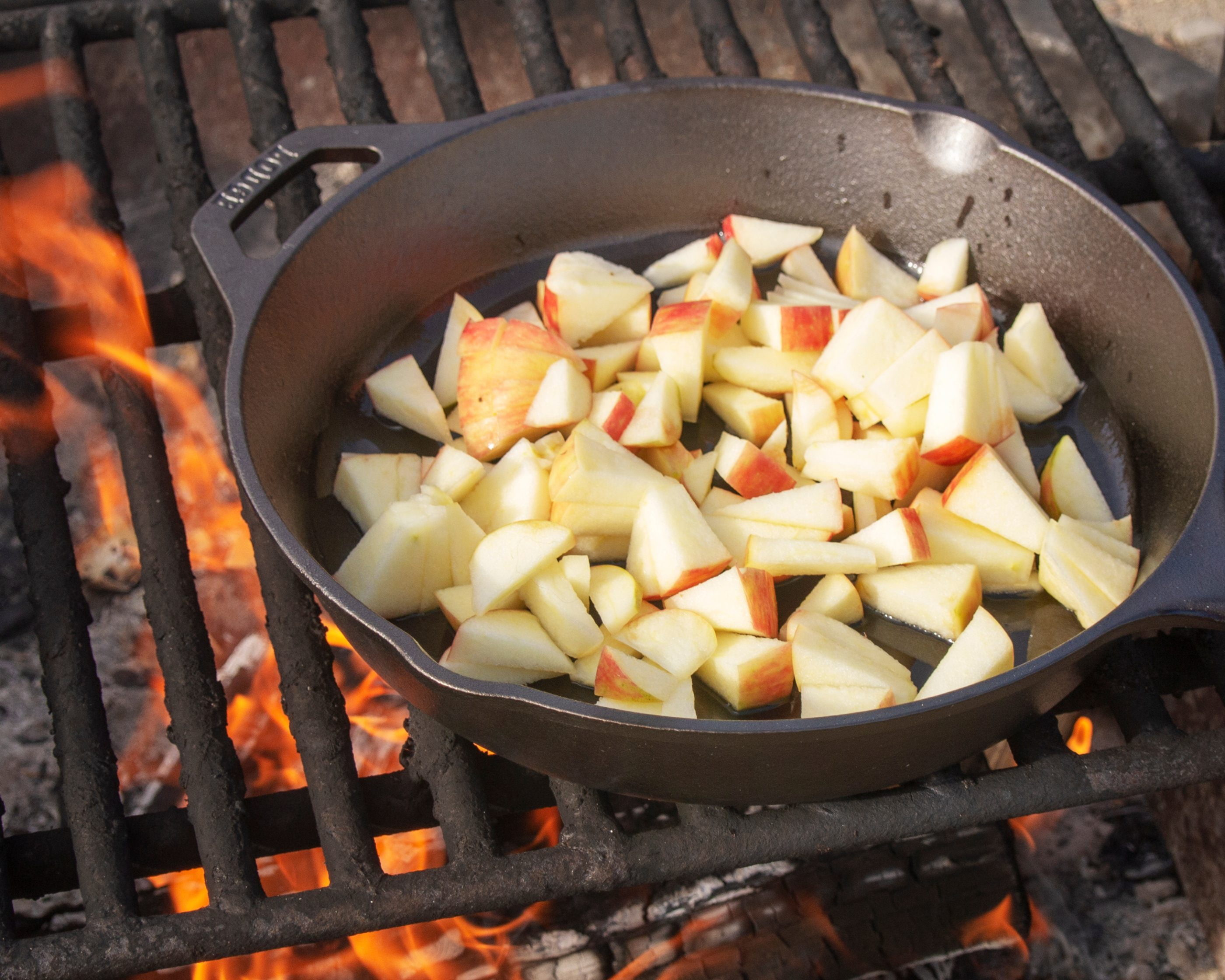 Lunch
Simple or make-ahead recipes so you don't have to worry about cooking during the day, or easy to pack for your daily adventure!
This is a great option to make ahead of time at home and enjoy at the campsite! Or this Southwest bean salad is another great make-ahead option!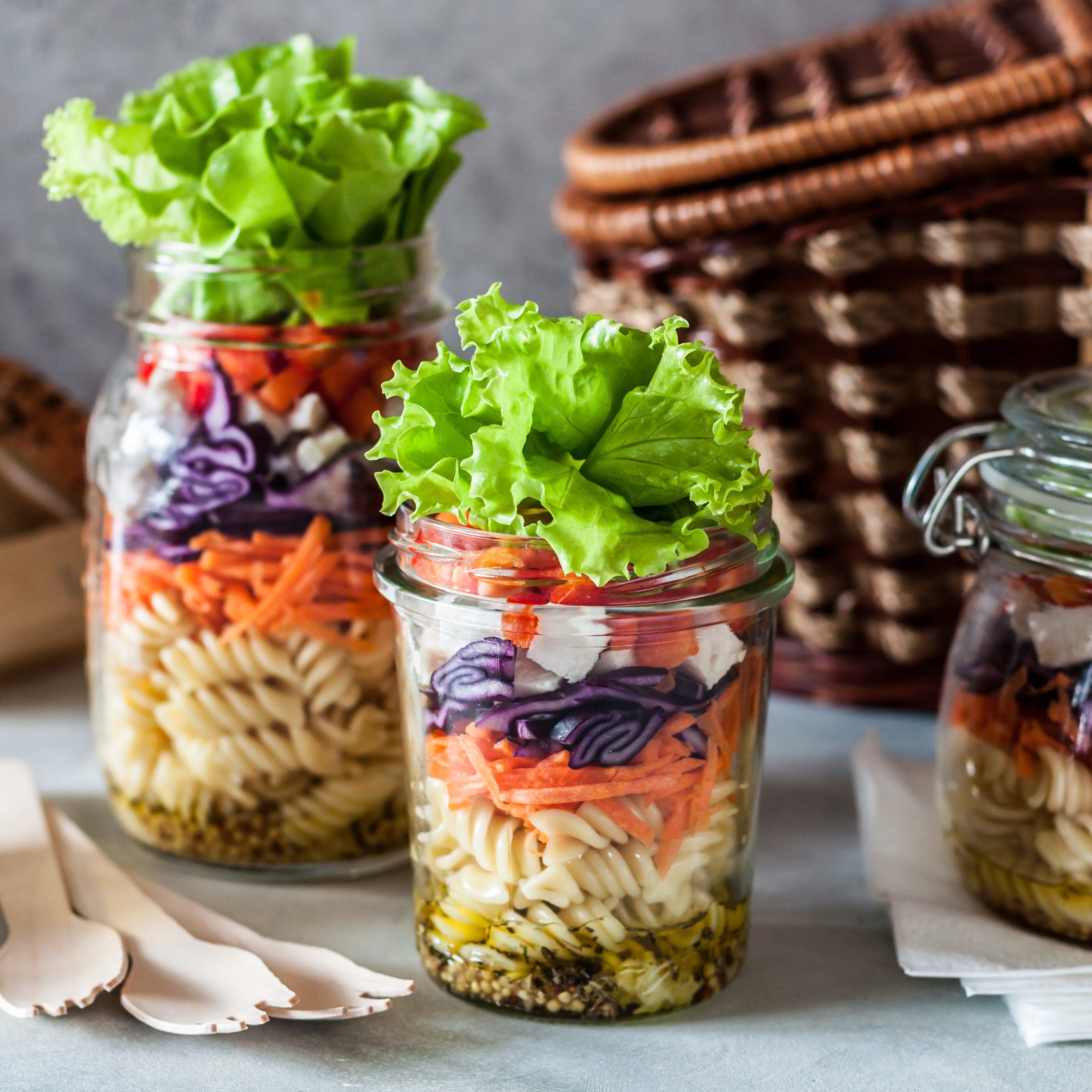 Camping Charcuterie
Pack a bag of crackers, hummus, veggies, fruit, cheese, or meat for a simple lunch on the go! Bonus points if you get a pretty shot with the view!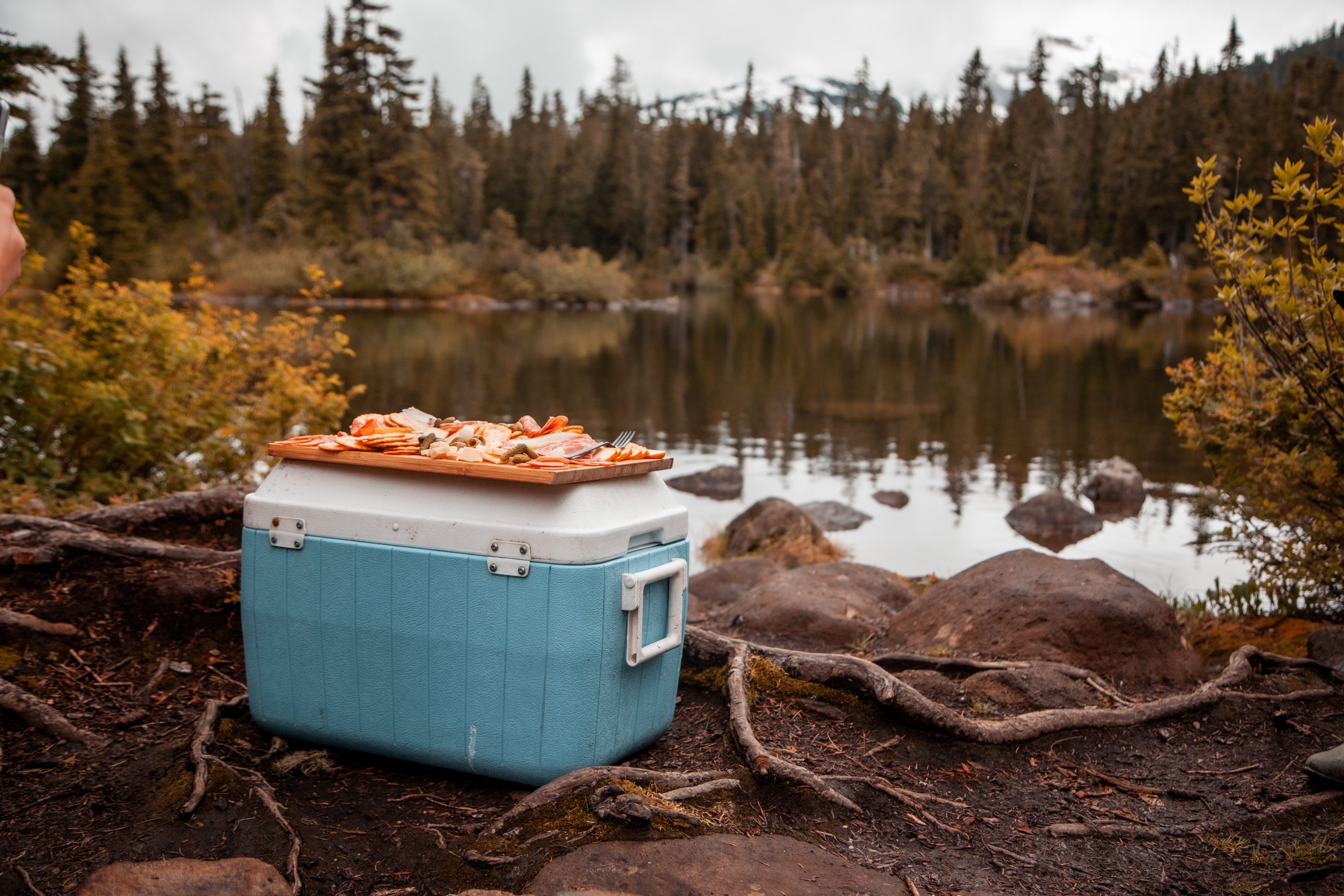 Pita Pizza's
An upgraded Lunchable! Heat these over the fire, or eat them cold if you are packing them to go! All you need to do is fry your veggies then load them in your wrap or pita with sauce and cheese. Fry on both sides like a quesadilla! You will need:
Pita's or wraps
Tomato sauce
Cheese (or dairy-free cheese) of choice
Veggies of choice (onion, pepper, and zucchini last best in a cooler, mushrooms and tomatoes tend to get squished)
Optional – olives, canned pineapple, pepperoni, pickled jalapenos, or hot peppers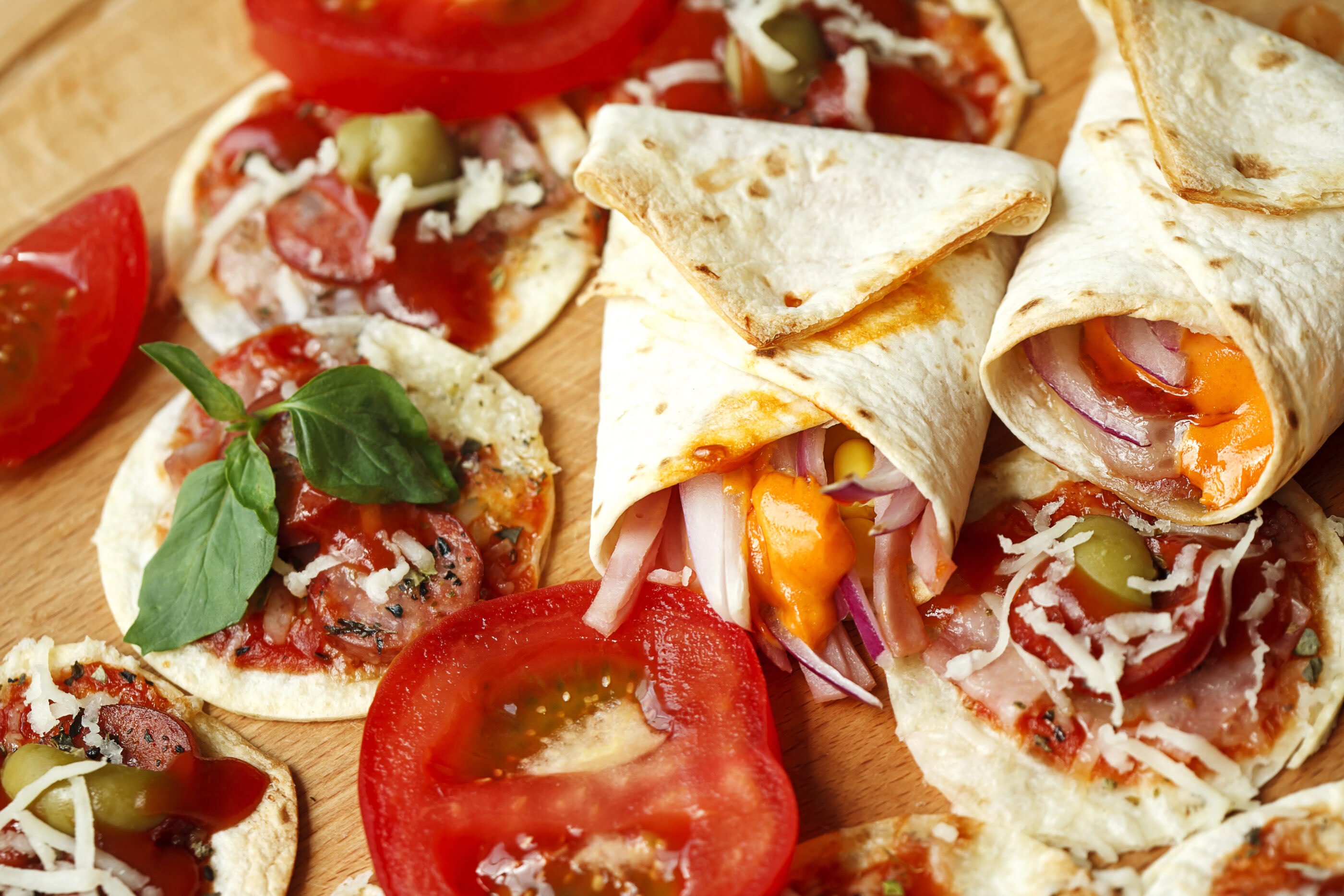 Dinner
Warming and hearty dinners that require little prep, and even less clean-up! All these dinners can have portions prepped in advance and use one pot (or less)! Try our ready to eat options for great low-stress pre-made dinners!

Foil Packet Dinner
Add veggies and a protein of choice to a foil packet and grill! It's as simple as that! Pre-cooked or quick-cooking protein works best for example frozen shrimp or tofu! If you are adding potatoes use a separate foil. Try this example here!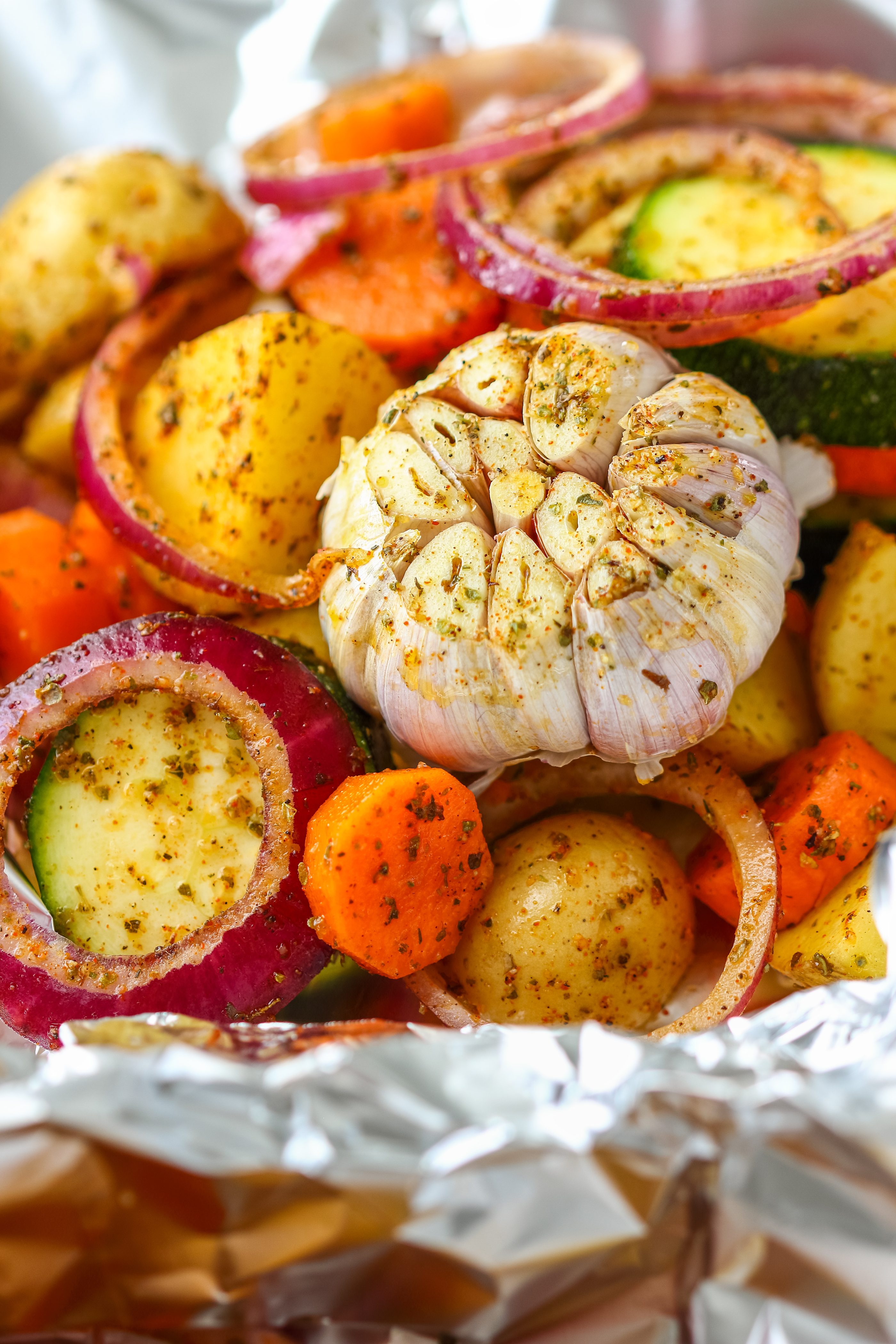 One-Pot Sloppy Joes
Follow this simple one-pot recipe! Or make it easier by bringing pre-mixed bbq jackfruit! Serve with your favourite toppings such as pickles, mayo, or hot sauce!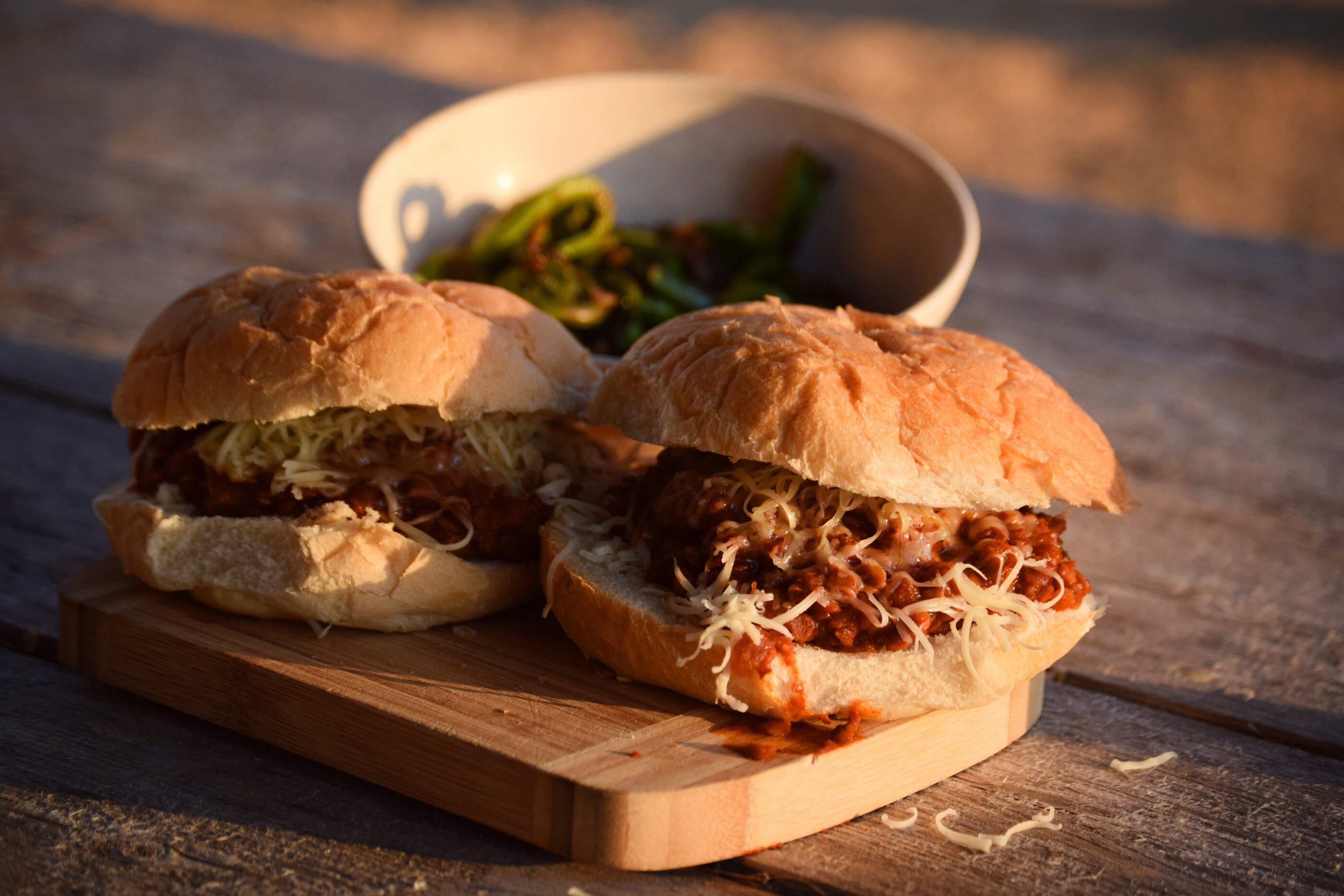 Upgrade Your Can of Chili!
Loaded Baked Potatoes – Wrap a potato in tin foil and cook over the fire. When it's cooked, add heated chili and top with cheese, sour cream, or herbs!
Burrito Bowl – Heat chili and add to quick-cooking seasoned rice, top with avocado, cheese and salsa for a simple burrito bowl!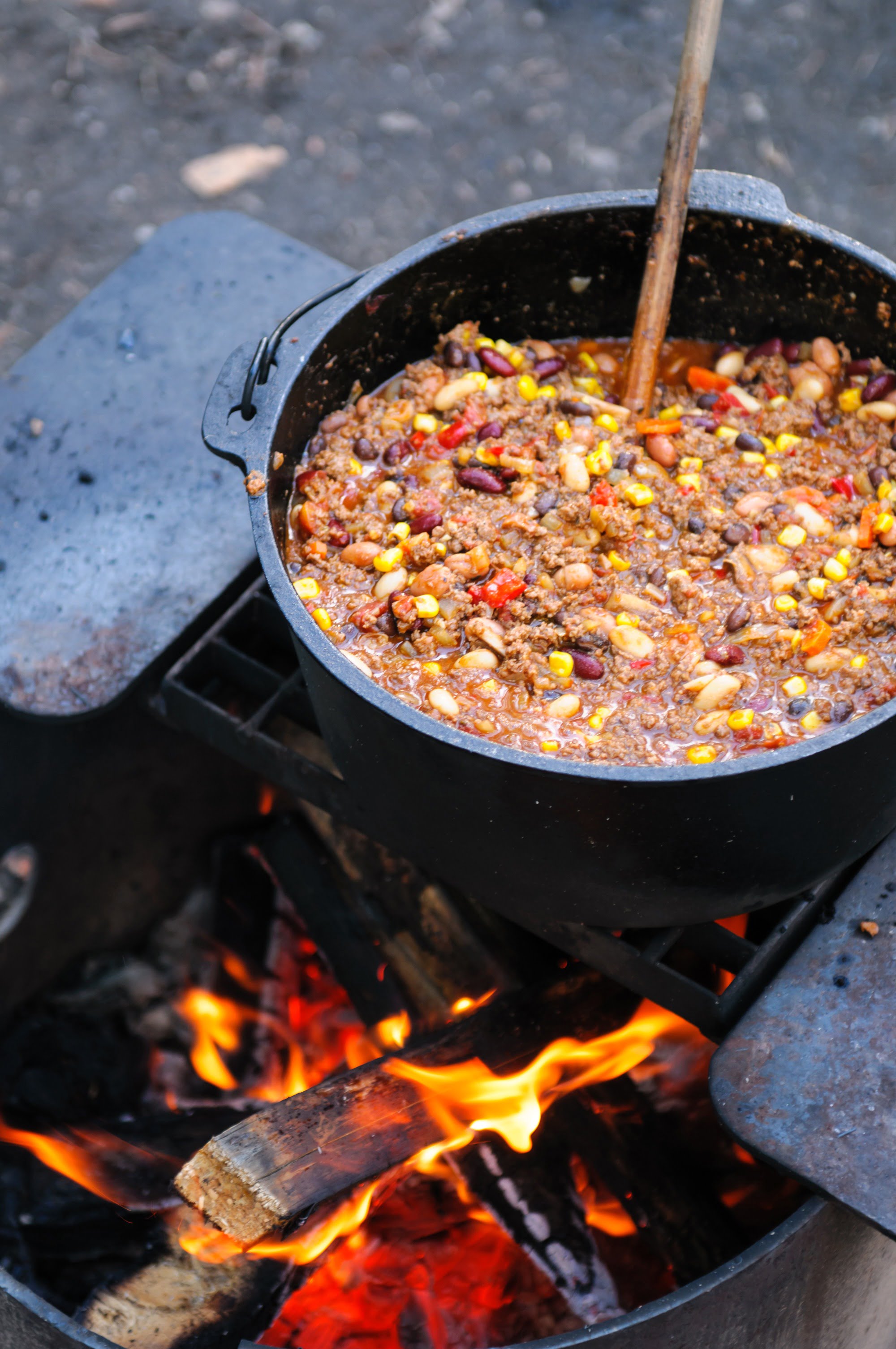 Simple Coconut Curry
This is a great option for multi-day trips when you have to keep produce for a longer period of time! Grab the recipe below!
1 onion
1 head of broccoli
2 carrots
1 cup soy curls
2 servings of rice noodles
Can of coconut milk
1 squirt of tomato paste
Vegetable broth cube (optional)
1 Tbsp curry powder
Soak your soy curls in water for 10 minutes. Then, fry your veggies and soy curls until the onion is translucent. Add in the curry powder and coat the veggies, then the can of coconut milk, water, and stock cube. Cook until veggies are cooked through and smell flavourful. Add rice noodles in during the last few minutes to cook!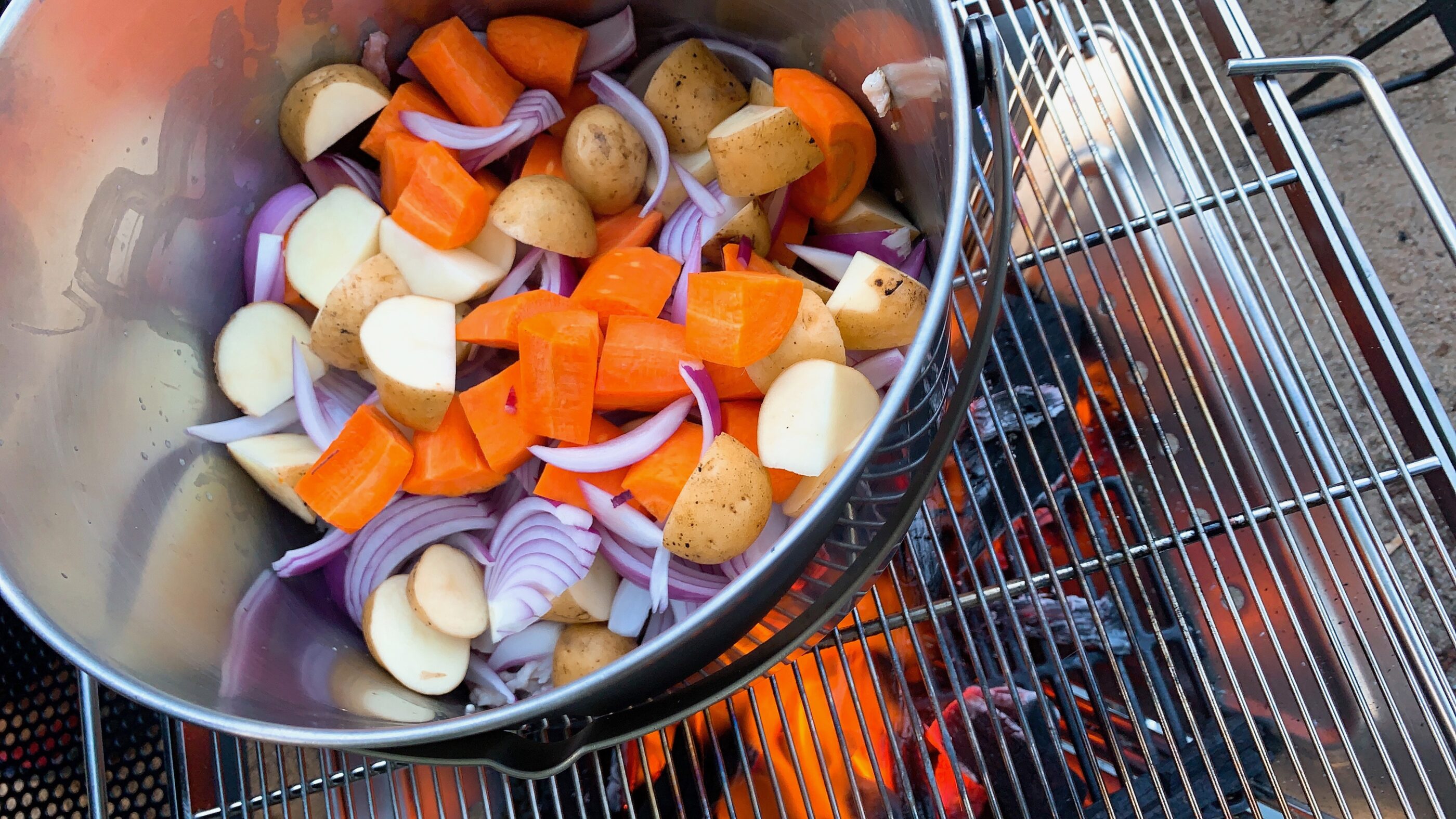 Dessert

In case there is ever a day where you do not want s'more s'mores…. here are some creative camping desserts to switch it up!
Scrambled Brownies
It's as simple and delicious as it sounds! Grab your favourite brownie mix, add some water or milk, and scramble it in a pan until cooked!
Campfire Banana Boats
Load up bananas with your favourite toppings, wrap in tin foil, and roast them over the fire. Check out topping inspiration here.
Orange Bombs
Cook your brownies in an orange! You heard that right! Simply grab your favourite brownie mix and mix according to the package directions. Cut off the top of an orange and scoop out the flesh (eat for a pre-dessert snack or save for another meal. 
Add brownie mix to the orange, wrap in tin foil, and roast over the fire!