With the new vaccine mandate in Canada, enforcing all Canadians to be vaccinated to return without quarantining, and denying unvaccinated US drivers we are seeing a shortage in truck drivers. This could cause prices to spike in food coming from South of the border. Our Market Manager Ashley Sugar discusses the benefits of eating local! Read the full article here!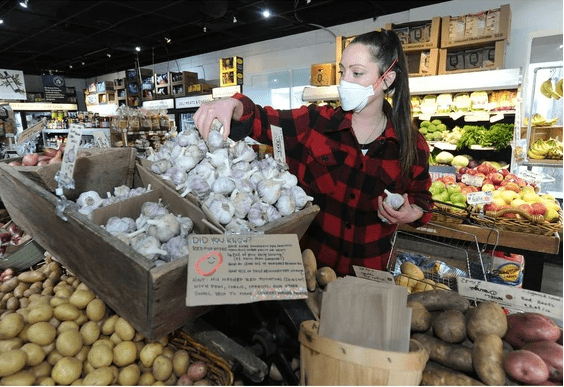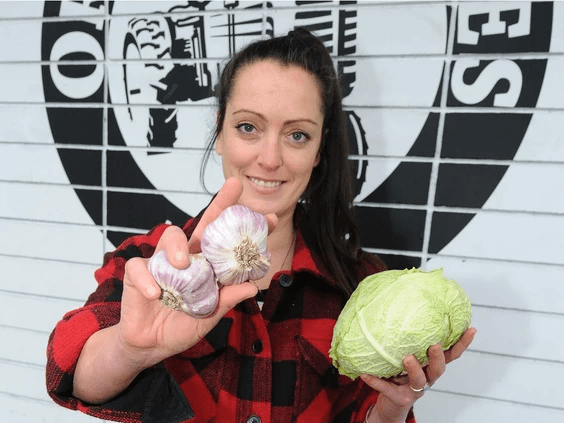 While there may be "no way around" supply chain issues right now, some B.C. businesses are finding a silver lining. The uncertainty presents an opportunity for eating more seasonally, said Ashley Sugar, market manager for Organic Acres on Main Street in Vancouver. "There is enough local food for everyone."
Vancouver's rainy winter presents the perfect opportunity to try new soups and stews made with stored vegetables or local cabbage, she said. "People often don't know what's in season — or that when you eat food that's in season, it's fresher, tastes better, and it's more affordable."
Sugar said she often walks through her market to talk up the benefits of foods that are in season in B.C. She sometimes sees return customers who thank her for cooking tips that emphasize local food. "I catch a lot of people by surprise, but they're usually quick to jump on board," she said.