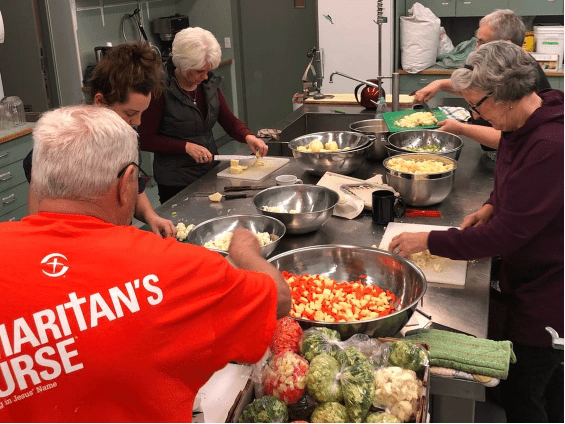 Rising food prices have been driving more people to B.C. food banks, which were already under strain because of climate-change-related disasters and COVID-19.
A $1,200 food donation will provide thousands of meals for flood victims and schoolchildren in Abbotsford and Chilliwack. The money paid for 550 kilograms of pulses, the edible seeds of plants in the legume family, including beans, chickpeas, lentils, and legumes which will provide food for five to 10 thousand meals for local families, according to Helena McShane, a community relations manager at Spud.ca, a grocery delivery service specializing in local and organic food, who organized the donation.
The donation went to Chilliwack Bowls of Hope, a charity that supports flood victims in Yarrow and Sumas flats. Bowls of Hope also provides meals for more than 900 children in 24 Chilliwack schools.
"Without support, these families go hungry," Cindy Waters, executive director of Bowls of Hope, wrote in an emailed statement. "Pulses are an incredible tool in the fight against hunger and I think that World Hunger Day offers us a great opportunity to educate our local communities about lower-cost, healthy options."
Read More:
https://vancouversun.com/news/local-news/local-charity-gets-huge-donation-to-help-feed-flood-victims
Listen on CBC Radio:
https://www.cbc.ca/listen/live-radio/1-91-the-early-edition/clip/15894338-world-pulses-day