Our Commitment to Serving our Community.
The world is facing an issue that we have not seen in our generation and the uncertainty is challenging. With any challenge, it has never been more important for us to ensure the safety and support of our customers, teammates and communities..
We are an essential service and are working around the clock to serve our community. In our history, we've never seen so many customers visit our site looking for our service and we are working hard to keep our shelves stocked in the face of unprecedented demand for products.
We're doing everything we can to keep people healthy across our business and the following actions have taken place: 
All team members are working remotely that do not need to be in the offices 

Adding product limits to items to try and lessen the shorts customers will

face

Any team members who feel ill are requested to stay home 

We have moved our order deadline to 3 pm from 8 pm to our help our team fulfill orders 

Orders may be coming later than normal due to the high demand and we apologize in advance

We have stopped all visits to our facility

Our facilities are always clean, but we have increased the cleaning and sanitization 
Read more about our safety practices here
We believe the key to defeating this challenge is to act with Transparency and Trust, and understand the Facts Not the Fears.
This is a difficult situation and we are committed to doing everything we can to support our community at this time.
We will get through this together and we truly appreciate the support, understanding and patience during this state of emergency.
Please be safe and wash your hands. 
Love, SPUD Community Care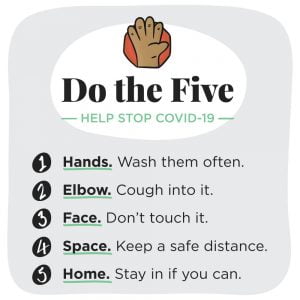 New Orders
At this time we are operating above capacity.
To check for the first available delivery day in your area, sign in or create an account before browsing – if there is no availability on the calendar, we are unable to accept new orders.
Each Sunday, a new week becomes available, please continue to check our website to monitor delivery days as they become available.
Refunds
If you require a refund we ask that you please request a refund through our Online Refund Tool. 
If it is your first order or first order in 3 months or more, your refund tool and invoice will become available the day following delivery.
Need help requesting a refund?
Bins and Packing Materials
We are unable to arrange bin pick-ups as usual. We ask that all customers leave their bins outside for our driver to collect. Please leave your bins out for 3 days before your next delivery. This will help ensure our drivers safety as the coronavirus can live on surfaces for several days. 
To limit public access and encourage social distancing, bin returns and pick-up orders are no longer accepted at our warehouse as a measure to limit public access and social distancing.
Bins may be returned to our Blush Lane locations.
Our partner couriers who are helping to deliver bins are not able to take back your SPUD bins. They can only drop off at this time. 
Your SPUD order may arrive in a cardboard box instead of the usual bin. Please put the freezer bags, gel packs and ice bags outside for your driver to pick up and return to be sanitized. We can't take back the cardboard boxes. You will need to recycle them.
How to Receive a Contactless SPUD Delivery During the COVID-19 Pandemic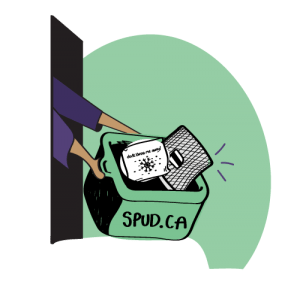 Place bins and packing materials outside your door for pickup
Place the reusable bins, freezer bags and gel pack outside your door. If you received a cardboard box, please recycle it. Please leave your bins out for 3 days before your next delivery. This will help ensure our drivers safety as the coronavirus can live on surfaces for several days.
Get your order delivered straight to your door
Your driver will drop off your new order & collect the packing materials.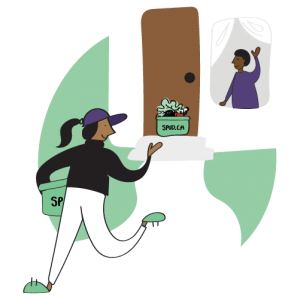 Keep your driver safe
To keep our drivers safe, please do not greet them at the door. Friendly waves from a distance are, however, appreciated.
We know you have some questions
We are updating our FAQ's daily in our Instagram stories and highlights. Follow us @spuddelivers to see our stories and links to learn more.
For general inquiries not covered in the information provided please reach out to us by e-mail and we will be in touch when we are able.
For truly urgent matters, reach out to our team by phone – please be prepared to stand by for some time as we work through the significant volume of calls in the order received.
Recent Posts from SPUD to help with the outbreak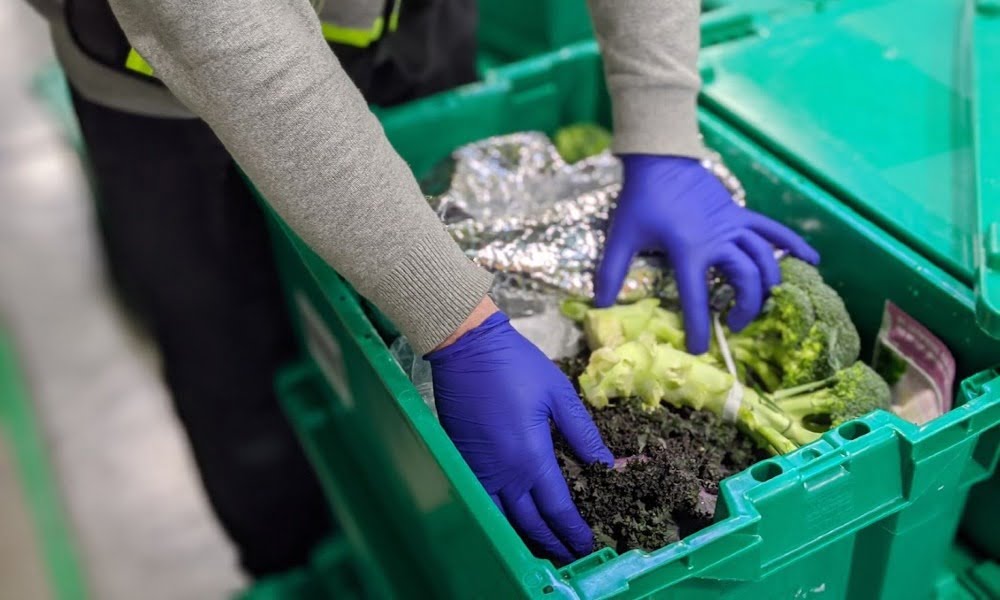 March 4, 2020
Over the past few days, we have received many calls from customers who are interested in understanding how we handle…
Load More