For many of us, holiday meals are summed up by one thing – a golden, crispy-skinned turkey that's roasted to perfection. The roast turkey has become symbolic of the holiday dinner, but how much do we really know about where these turkeys come from? When we see frozen turkeys in the supermarket, chances are we're envisioning the delicious meal it will become, not wondering about the conditions in which it was raised. But with issues of animal cruelty making the news and more people trying to make ethical decisions about the food they eat, where that bird comes from might soon be as important as where it's going. At Spud we carefully select where our turkeys come from, so that you can be sure that your thanksgiving turkey has been ethically raised by dedicated local farmers.
At Spud Calgary and Edmonton our Turkeys are raised on Winter's Turkey Farm near Dalemead, AB. This fourth generation farm celebrates their 60th year raising Winter's turkeys this year!
Their flocks are primarily hens, raised to a plump 17 to 22 pounds. This ensures an excellent finish and produces a naturally self-basting turkey with a delicious flavor. Winter's free range protocol ensures no antibiotics, no growth hormones and no animal by-products are used. The birds range in sunshine and fresh air and have unlimited access to the outdoors. They are provided a whole grain diet that is supplemented with organic greens and forage. Their total diet is 65% whole grain and they are fed 90% whole grain as a finishing ration. The birds are humanely raised with total consideration for their comfort and well-being. They are regularly provided with clean bedding and have unlimited access to fresh water.
In 2000, Winter's began raising a certified organic flock which includes the free range protocol and ensures all feed and bedding is certified organic. In 2010, they introduced the Orlopp Bronze heirloom turkeys to their farm and raise them as certified organic. Orlopp Bronze turkeys are a premium, broad-breasted breed, known for their high meat quality.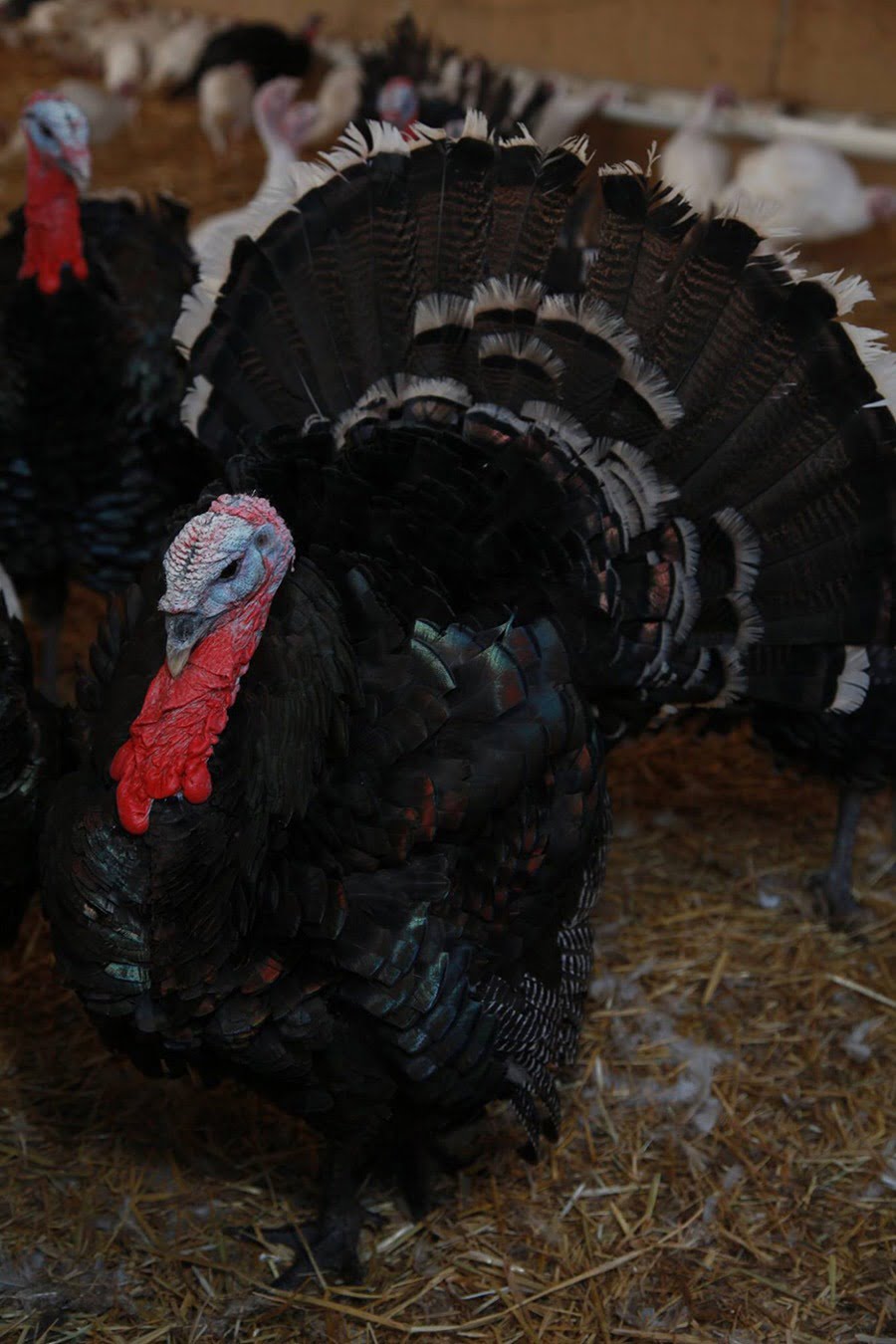 The Winters family is dedicated to practicing sustainability for our planet and providing respectful husbandry for their animals. They grow some of their own grain to feed the birds and use the straw for bedding. They fertilize the crops with composted bedding and manure to build the fertility of their soil. Half of their 480 acres are certified organic.
Darrel and Corinne Winter say that Slow Food has taught them that their customers are actually co-producers and with their co-producers support, small family farms like theirs will continue to survive and provide good, clean and fair food for years to come.