As we go back to school, coming up with new peanut-free lunch ideas can be tricky! These 4 creative lunch box ideas can be easily prepped on a busy school morning, or use leftovers from the night before.
Tortilla 'Sushi'
Make regular wraps more fun by turning them into pinwheels! Fill a tortilla with your favourite fillings and roll, then chop it into pieces. Try:
Turkey & cheese
Hummus and veggies
Wow Butter and jam
Breakfast for Lunch
Switch it up – freeze leftover pancakes or waffles from the weekend and cook in the toaster, or use toaster waffles! All you need:
Burritos or Burrito Boxes
Try leftover kid-friendly quesadillas or create make-your-own burritos! Let kids assemble their own for lunch for extra fun. Pack:
Flour or corn tortillas
Seasoned ground beef, plant-based ground or black beans
Guacamole 
Cherry tomatoes
Corn
Lettuce
Mild Salsa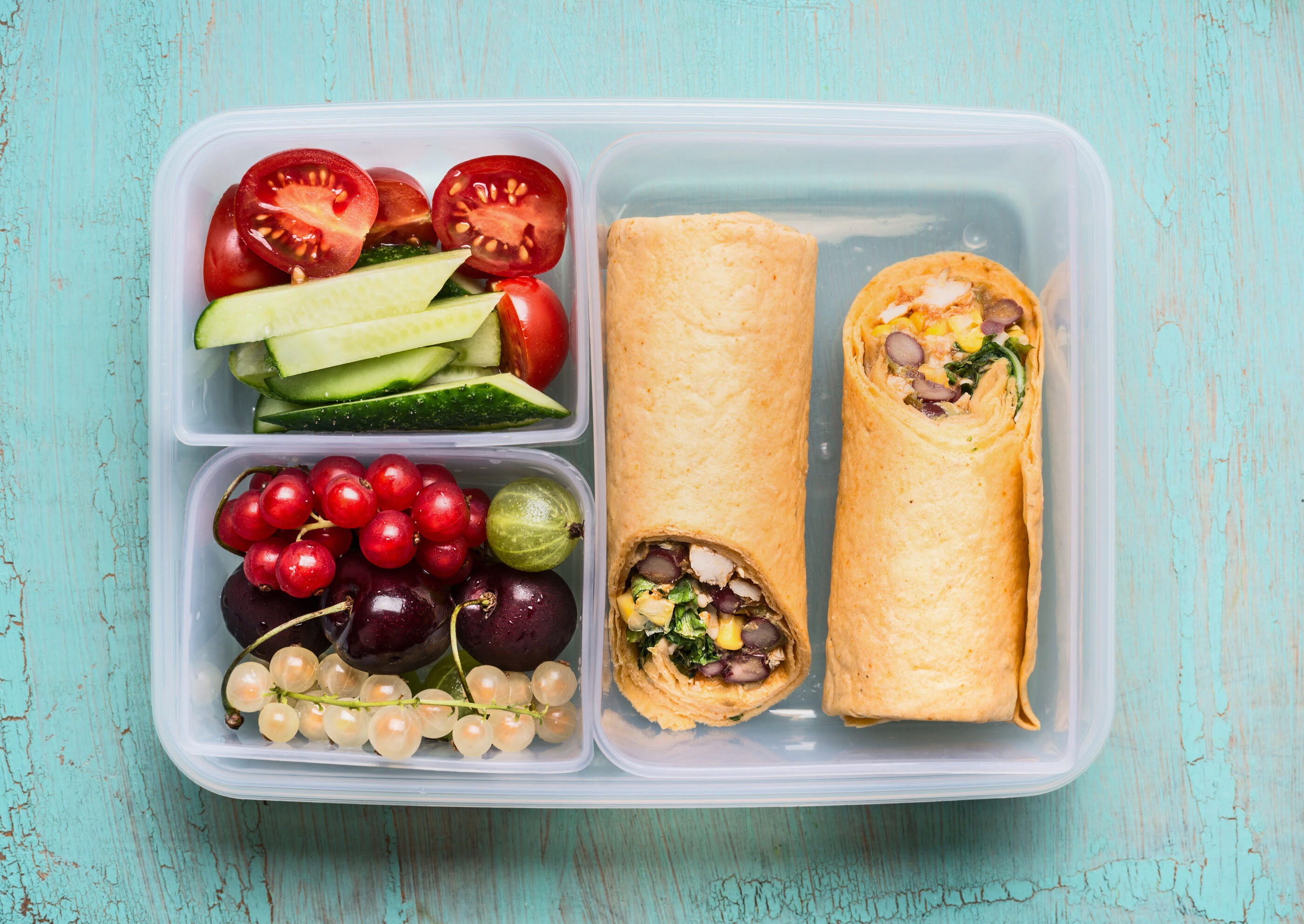 Cream Cheese Sandwiches
Use cream cheese or dairy-free cream cheese with cucumber, avocado, tomato, or sprouts depending on what your kids like! Or try a sweet version with cream cheese and raspberry chia jam. Serve on whole-wheat bread or bagels, or roll them into pinwheels!
This dairy-free cream cheese from sunflower seeds is a great nut-free option!