With a mission to positively impact our world one bite at a time, exploring ways to make our food system more inclusive, equitable, and less wasteful is at the core of what we do. 
At Spud we are proud to be Canada's most sustainable grocery company and are committed to having the lowest food waste in Canada so we can create a better future for the next generation. 
At Spud, we aim to fight food waste in all aspects of our operations, our entire model allows us to prevent food waste before it happens. Online ordering allows us to use a predictive inventory technology, that helps us better forecast demand for certain products and only order what we need. Being an online-only store also means we do not waste produce on product displays, we have fewer hands touching the food, and our warehouse has different rooms set at optimal temperatures for storing different produce. All of this allows us to turn over 80% of our inventory in just 48 hours. Any food that we do have leftover that is still perfectly edible (for either humans or animals) gets donated to our wonderful charity partners who help us re-distribute it to those in need.
Pigtopia  – Alberta
"Our farm, Pigtopia started in 2017 when we got a few animals after the last kid left for college. Then, as many people know me, I am always there to help when animals need a home. So as we started taking in animals and growing, it looked to be more and more like a rescue". – Angela Pauls, Owner, Pigtopia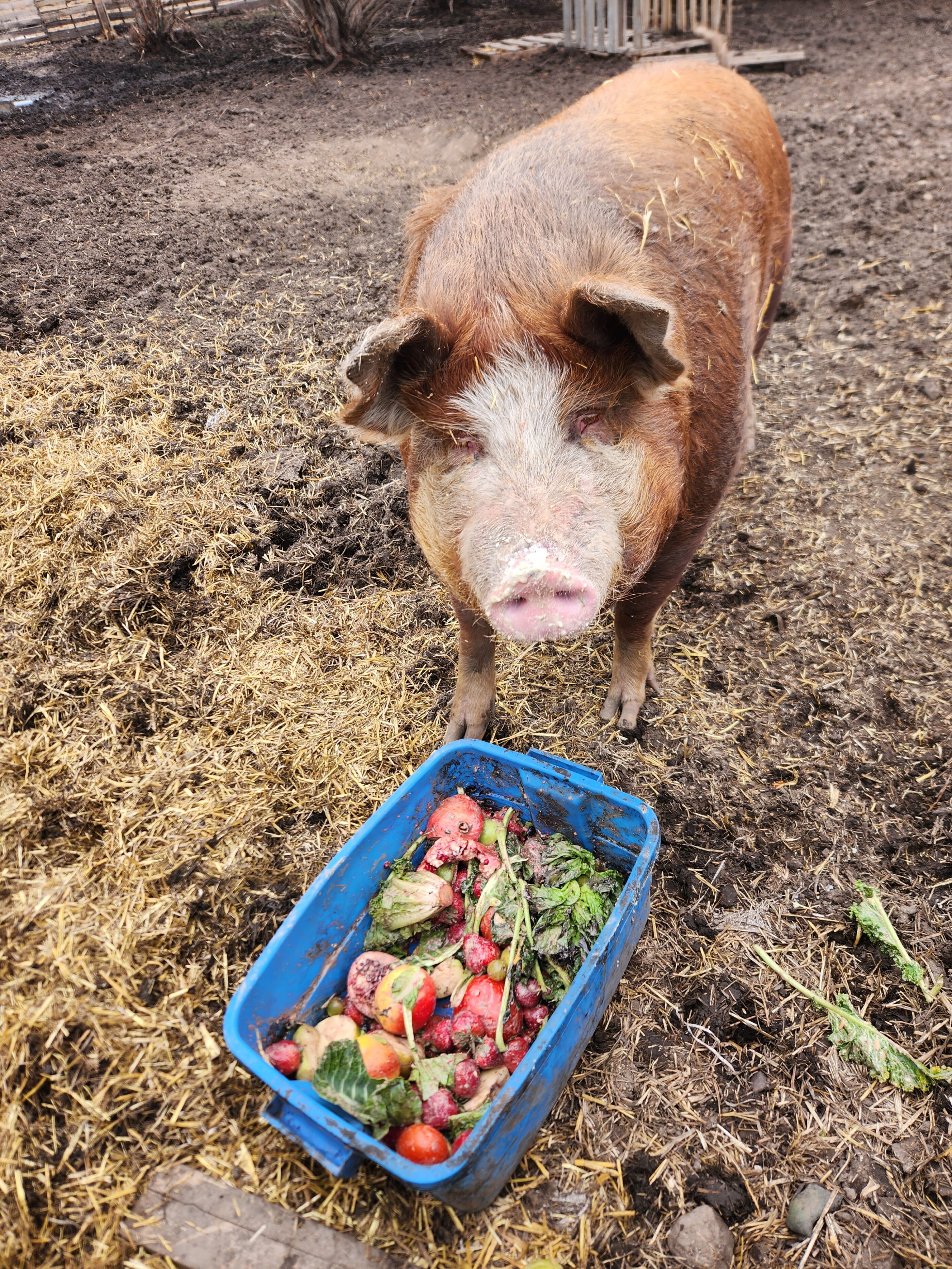 When COVID happened, Angela opened the farm up to give people a safe, fun space to hang out and meet some lovely animals. A temporary 2-week plan soon turned into a full-blown sanctuary as they started to take in more neglected and abandoned animals that needed a permanent home.  
They pick up produce scraps twice a week from your Edmonton warehouse that helps feed their pigs, goats and ponies.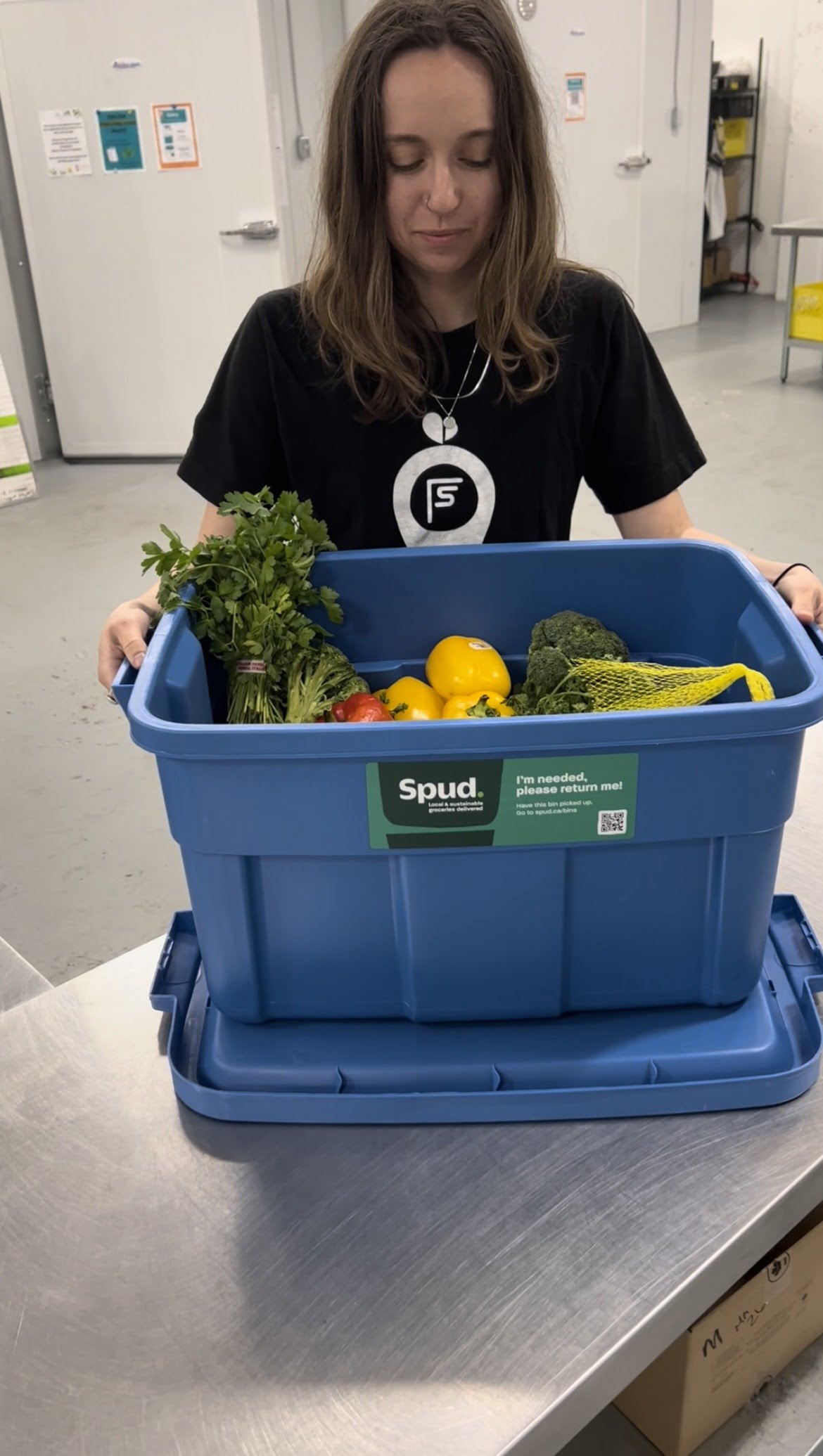 We share values with Food Stash Foundation and their mission to rescue food and fight food waste and food insecurity. Food Stash Foundation, located in Vancouver, BC began in 2016 saving surplus food from grocery stores and delivering it to where it's needed. Food Stash packs and delivers weekly Rescued Food Boxes to members and hosts a weekly affordable food market to those that are food insecure. They provide healthy and nourishing food which is often inaccessible to those living on the poverty line.  
Through our collaboration with Food Stash, we have become even leaner and meaner on food waste in every corner of our BC warehouse. Our team is constantly finding new ways to make sure that anything we can't sell to our customers finds a home with members of the Food Stash community.  
Since our partnership in 2022 we have donated over $10,000 in food and fundraising efforts to Food Stash and it's estimated we have donated close to 30,000 lbs of food over that time.  
Mill Woods Church – Alberta
"This project is not just about the food – it's about giving – giving of oneself to someone less fortunate. These volunteers are always prepared to go the extra mile with an abundance of smiles and hugs to go around. Spud helps us make this incredible program possible" – Liliana Angel, Willd Woods Church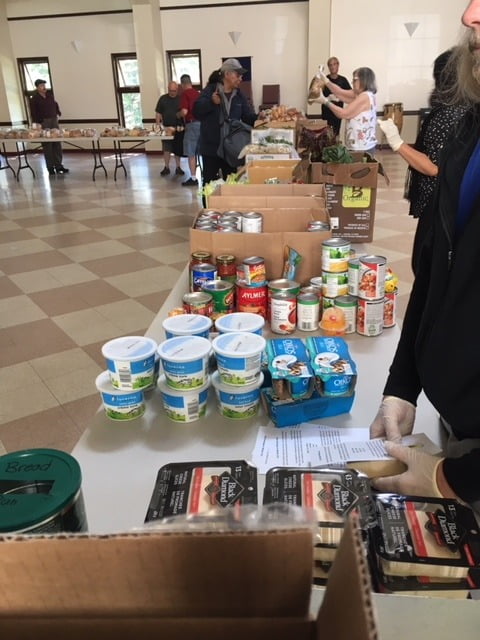 Mill Woods United Church became involved with the Bread Run program in 2005 and since then their members have worked on a rotating basis picking up bread and vegetables from local grocery stores, Spud being one of them, and delivering it to the Mill Woods church where it's made available to members of the community. On Saturday mornings the sanctuary is turned into a bountiful market that allows community members who struggle with food insecurity to supplement their groceries. Some of the food also goes to a shelter in Mill Woods for abused women, shared with immigrants from South American countries and a shelter for youth in danger.