Spring is here, which means it's rhubarb season! Usually, when you buy rhubarb you are either left with it in the back of your fridge or with a lot of jam and pies! These unique rhubarb recipes take an untraditional spin on rhubarb leveraging it's tart flavour in both sweet and savoury recipes!
Try a savoury rhubarb recipe! Quick pickle rhubarb with onions and pair it with goat cheese in this delicious spring salad.
Make a quick rhubarb simple syrup to make delicious Spring cocktails or mocktails!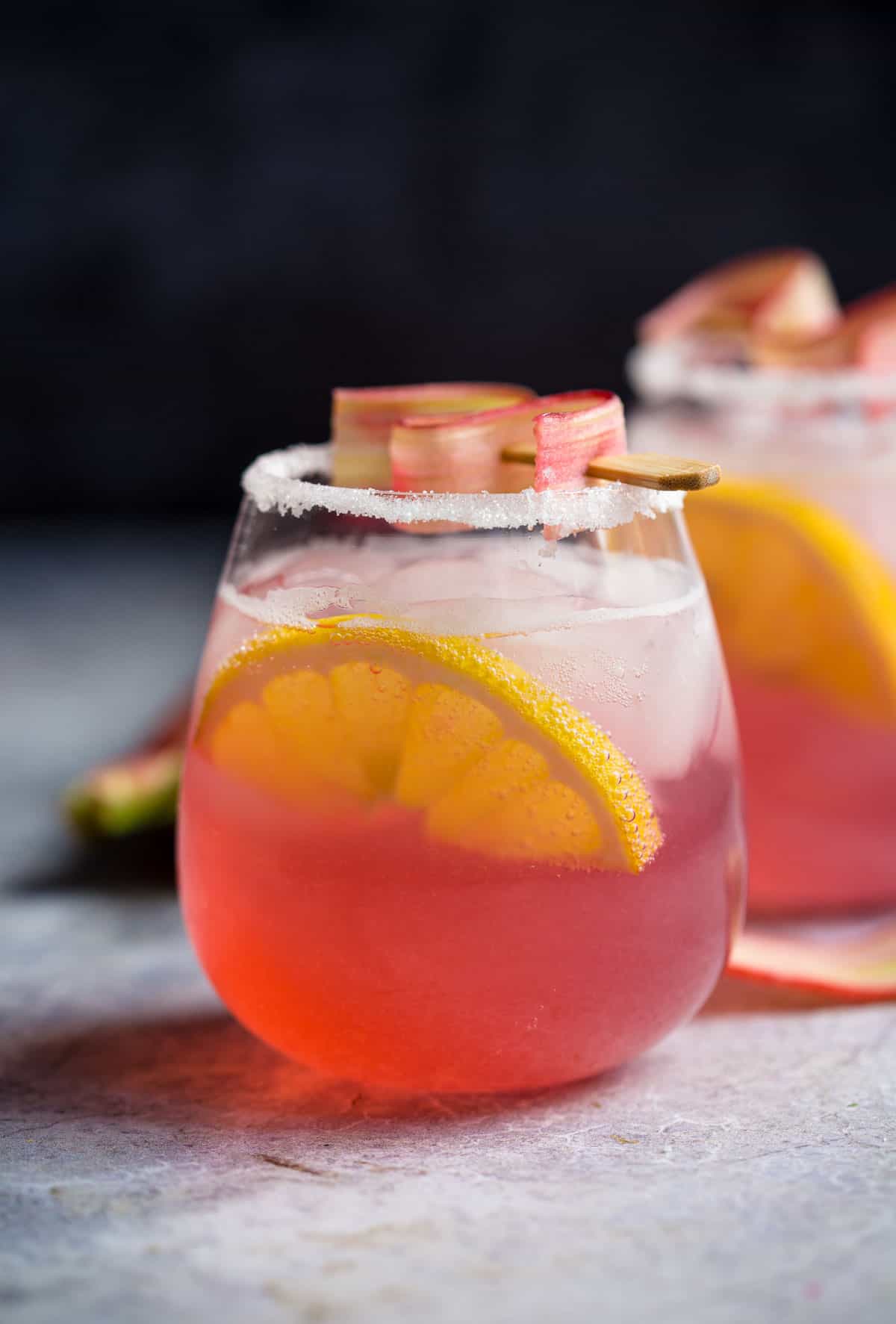 Sweeten rhubarb with dates and pair with whipped ricotta for a gourmet but surprisingly easy brunch!
Delightfully pink soup made with sweet beets, spicy ginger and tart rhubarb for a perfect Spring appetizer!
Recipe by Epicurious.
Rhubarb Compote Sundae
Jazz up simple vanilla ice cream with a 10-minute rhubarb compete and a peanut butter cookie for a nostalgic PB&J feel.
Pick up our favourite local peanut butter cookies in BC, and our favourite peanut butter cooking in Alberta or a vegan and gluten-free option
Print
Description
Vanilla ice cream with rhubarb compote and a peanut butter cookie make the ultimate nostalgic combo.
---
Rhubarb Compote
1 cup Rhubarb
1 cup Strawberries
1–2 Tbsp Maple Syrup
Vanilla Ice Cream
Peanut Butter Cookies (sub-store bought)
1 1/2 cups Gluten-Free Flour
1 tsp Baking Powder
1/2 cup Natural Peanut Butter
1/4 cup Neutral Oil
1/2 cup Maple Syrup
1/2 tsp Vanilla
1/2 tsp Salt
---
Instructions
To make the rhubarb compote chop rhubarb and strawberries and add to a pot. Heat until the rhubarb has broken down completely (10-15 minutes). Stir in maple syrup.
To make the peanut butter cookies preheat the oven to 350 F.
Mix all the wet ingredients, and then add the dry. Stir until a dough is formed. Chill for 10 minutes in the freezer.
On a lined baking sheet scoop out a ball and press down with a fork. Bake for 10-12 minutes!
Serve with vanilla ice cream and a peanut butter cookie in a sundae or as an ice cream sandwich!