Meet Catherine Rosco Barr, BSc Neuroscience, a Vancouver-based wellness coach, speaker, lifestyle writer, and founder of The Life Delicious – a wellness education group offering private coaching, wellness retreats and corporate workshops.
Catherine is also a Spud ambassador and a food and sustainability enthusiast. Today, she wants to share 10 tips to reducing food waste at home with us:
Food waste is a dizzyingly large global problem, as Vancouver filmmaker Jen Rustemeyer discovered while making their documentary,
Just Eat It: A Food Waste Story
, a Vancouver International Film Festival Impact Award winner.
I spoke to them by phone for my Montecristo interview and so much of what she shared with me was beyond the scope of my story, but really valuable, useful information, so I thought I'd share it here!
Rustemeyer shares 10 tips for reducing food waste at home:
   Eat leftovers
Get creative and use up whatever you have sitting in the fridge! Even if you already had it yesterday.
   Don't be a hasty waster
"Understand that best-before, use-by and sell-by dates are indicators of peak freshness, not food safety," says Rustemeyer.
   Menu plan
"Plan your meals and only buy what you know you'll be able to use," she says. Making a weekly menu plan is an important ritual in The Life Delicious wellness curriculum, so that you're not only setting yourself up for nutritional success, but ensuring that everything you've bought goes toward nourishing you – and not your compost bin.
   Refrigerator triage
"Create an 'eat first' section of your fridge," says Rustemeyer. Use up those wilty greens before you eat the crisp stuff.
   Shop smart
"If you can, shop for a few days – not the whole week," she says. This way you've got fresh fridge food that's less likely to go bad.
   Expand your culinary creativity
Take that sad, wilty produce and those leftover food scraps and make them into something amazing! Soups, stews and smoothies are a great way to use up random leftovers. And if you're not able to use them right away, freeze them for another day.
   Compost!
As an apartment-dweller, composting vexed me for years – I really wanted to do it, but my buildings never had the facilities and my only options were to amass piles of organic waste in my teeny freezer and then schlep it to the weekly farmers market, or find a home-owning friend who had a bin in their backyard.
Imagine my excitement when the City of Vancouver and Metro Vancouver regional district banned food scraps from going into the garbage on January 1, 2015 and my apartment building got an organic waste bin! *Jazz hands*
Check out this link for more info on the program and what can and can't go in your bin.
      

Shop ugly
"Buy imperfect produce," says Rustemeyer, "it will still taste great!"
There's been a movement toward buying funny looking food – from the French supermarket Intermarché's ingenious Inglorious Fruits and Vegetables campaign to EndFoodWaste.org's @UglyFruitAndVeg Campaign – which is perfectly healthy and in need of a hungry tummy!
9.        Don't let mama feed you
"Serve meals family style," says Rustemeyer, "so each person takes only as much as they want on their plate."
10.      Spatula City
"Use a spatula to scrape the bowl clean – often there's a whole extra serving in there," she says.
I've been using this trick and it's so true, there's a lot of food clinging to the pot, pan or container! Also, I like spatulas. Have you seen one of my favourite movies, UHF? They like spatulas too.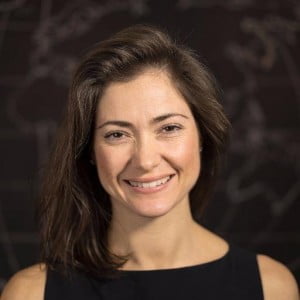 Catherine Roscoe Barr, BSc Neuroscience, is a Vancouver-based writer and fitness professional. Before settling on the West Coast she lived in Sydney, Toronto, Oregon, Montana, and practically everywhere in Alberta. She can be found jogging with her adorable dog, dining with her fabulous husband or voraciously reading anywhere comfy.
Instagram: @LifeDelish
Twitter: @LifeDelish
Blog: TheLifeDelicious.ca