We create sustainable food systems.
That doesn't just mean selling locally grown food, it means sustainability at every stage of our business, from farm to fork. We're far from perfect, but we're proud to say we're Canada's most sustainable grocery company.
We have the lowest food waste in Canada.
Food waste is a huge problem, about $31 billion1 worth of food is wasted in Canada every year! That's why we're committed to reducing food waste, and have the lowest (0.5%) food waste of any grocery store in Canada.
So how do we do it? We sell imperfect produce
We sell "imperfect" produce items for those who don't mind their fruit and veggies with a little more character. Other stores throw out produce that isn't aesthetically pleasing. We donate food to those in need.
We donate produce and grocery items to mission-driven organizations that help the hungry. We support QUEST Food Exchange in Vancouver, Bissell Centre Food Bank in Edmonton, Leftovers in Calgary, and Rainbow Kitchen on Vancouver Island. No instore displays means fewer hands on your food and less waste.
As an online store, we only purchase what we think we will actually sell instead of creating wasteful, overstuffed displays that allow food to expire or get damaged sitting on the shelf. Leftovers are over rated.
We only order what we need.
Many products like local bread, salads, soups, and other meals are made fresh when customers order them, so we don't over-order these perishable, short shelf-life items. Our inventory technology allows for predictive ordering and better inventory control of our produce which helps to keep waste to an absolute minimum. We Love Composting
Our offices and warehouses compost enthusiastically and transparently. Unlike other companies, we don't hide our food waste in locked metal dumpsters.
Single Use Packaging Is Out!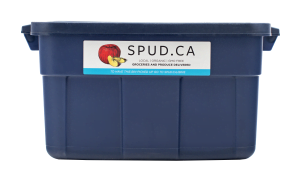 Reuseable SPUD Bins
Every reusable SPUD bin we pack saves approximately 3 plastic bags from the landfill. Our bins are sturdy, easy to carry, and (most importantly) they keep your food safe.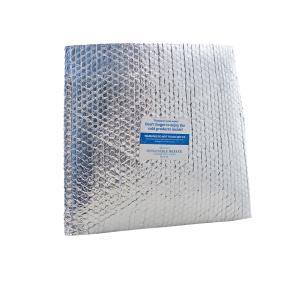 Freezer Jackets
Insulated and reusable, our freezer jackets keep your food (and the environment) cool! Instead of using throw-away insulation, we pick up freezer jackets, wash them, and reuse them.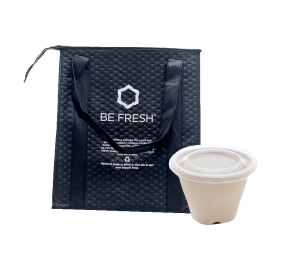 Sustainable Meal Kit Packaging
Excessive non-recyclable meal kit packaging is a huge problem, so we tirelessly sourced the most sustainable packaging for ours, and have eliminated packaging entirely in some cases!
Shopping at SPUD is like carpooling for your groceries
We group customers by postal code and use software that optimizes our delivery routes to be as efficient as possible. This helps to keep our emissions from vehicles as low possible, because our trucks and trikes take the shortest, most condensed path possible. Last year alone we saved 295,934 kg of C02 from entering the atmosphere through efficient routing.

We Love Local
We don't like long distance relationships. Purchasing from nearby farms & producers helps us reduce transportation emissions, build community and circulates 2.6x more into the local economy compared to multinational companies. We currently have over 500 local vendors and buy from 48 local farms. Our goal is to help local businesses and farmers reach their customers by providing them with a large distribution network under which they can grow.


Food Miles
We list the distance your food traveled from producer to our warehouse, helping you make educated choices about the impact of the things you buy. If something isn't local we always try to work with sustainable, organic and fair trade growers who are doing the right thing. Our commitment to our customers is to be transparent about where their food comes from.
Electric Trike Delivery
We also use RadBurro Electric Trikes for local deliveries leaving our Vancouver warehouse. See how it works.
We refer to the following diagram for as many of our processes as possible.
Zero Waste Pyramid

We recycle for you
Just send it back in the bin.
We are actively working towards a goal of zero waste. As we move in this direction we want to ensure we take back all packaging that we send to our customers and have it correctly recycled through our packaging takeback program and our pink bag takeback program. This closes the loop for many single use products and ensures they can be recycled into other useful items. Let's change the world together
There are tons of ways we can all be more sustainable in our personal lives, so we're always on the hunt for tips for reducing food waste, saving energy and more. If you're keen to learn, check out our Let's Not Waste articles on the SPUD blog to start.

We're not perfect,
but we're trying.
Sustainability Innovation Pipeline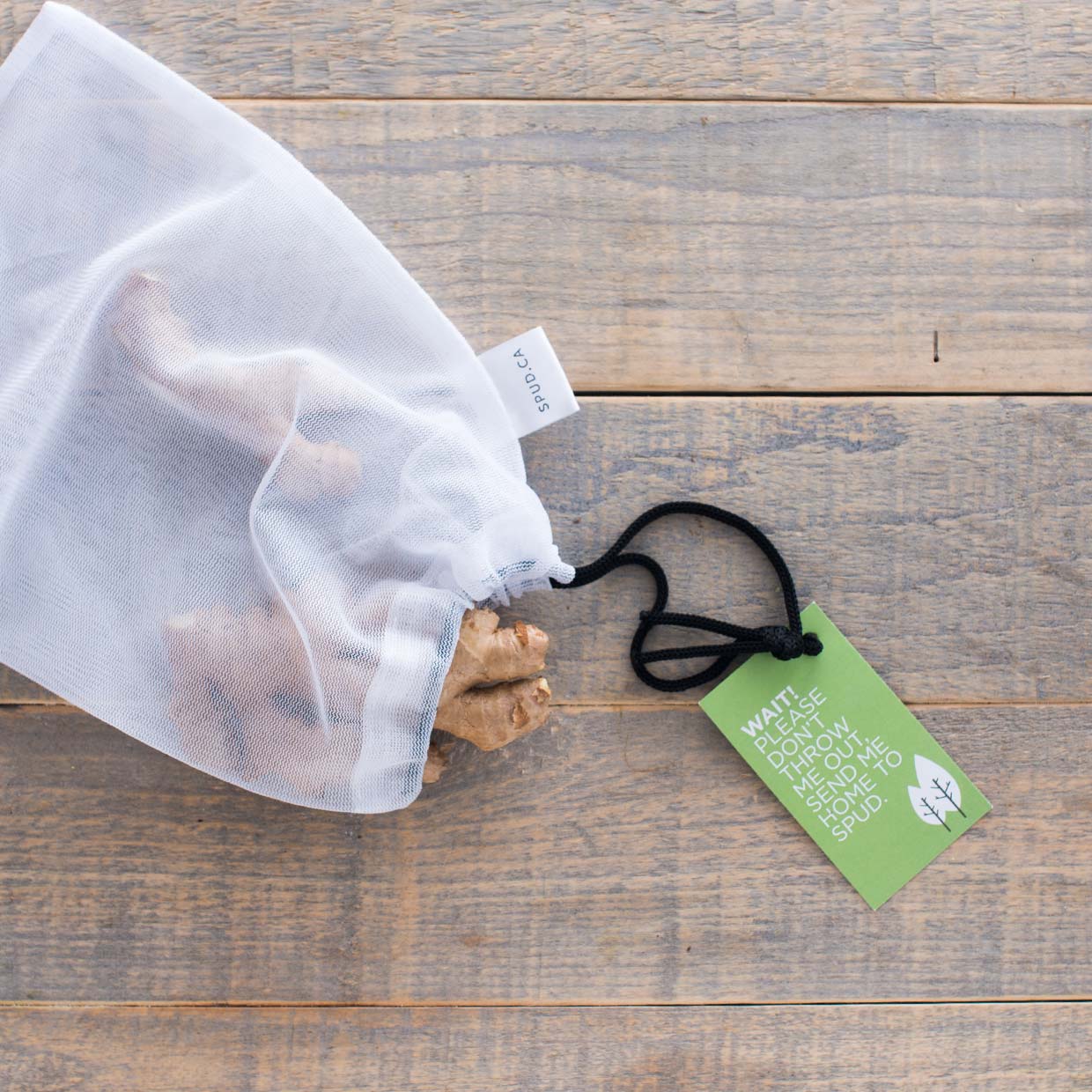 Reusable Produce Bags
In an effort to reduce our packaging waste we are pilot testing reusable mesh produce bags – we've tested our first version of the bag with green beans, and have used feedback from customers and produce packing SPUD staff for version #2. This next version will be bigger, stronger, and easier to pack full of delicious veggies.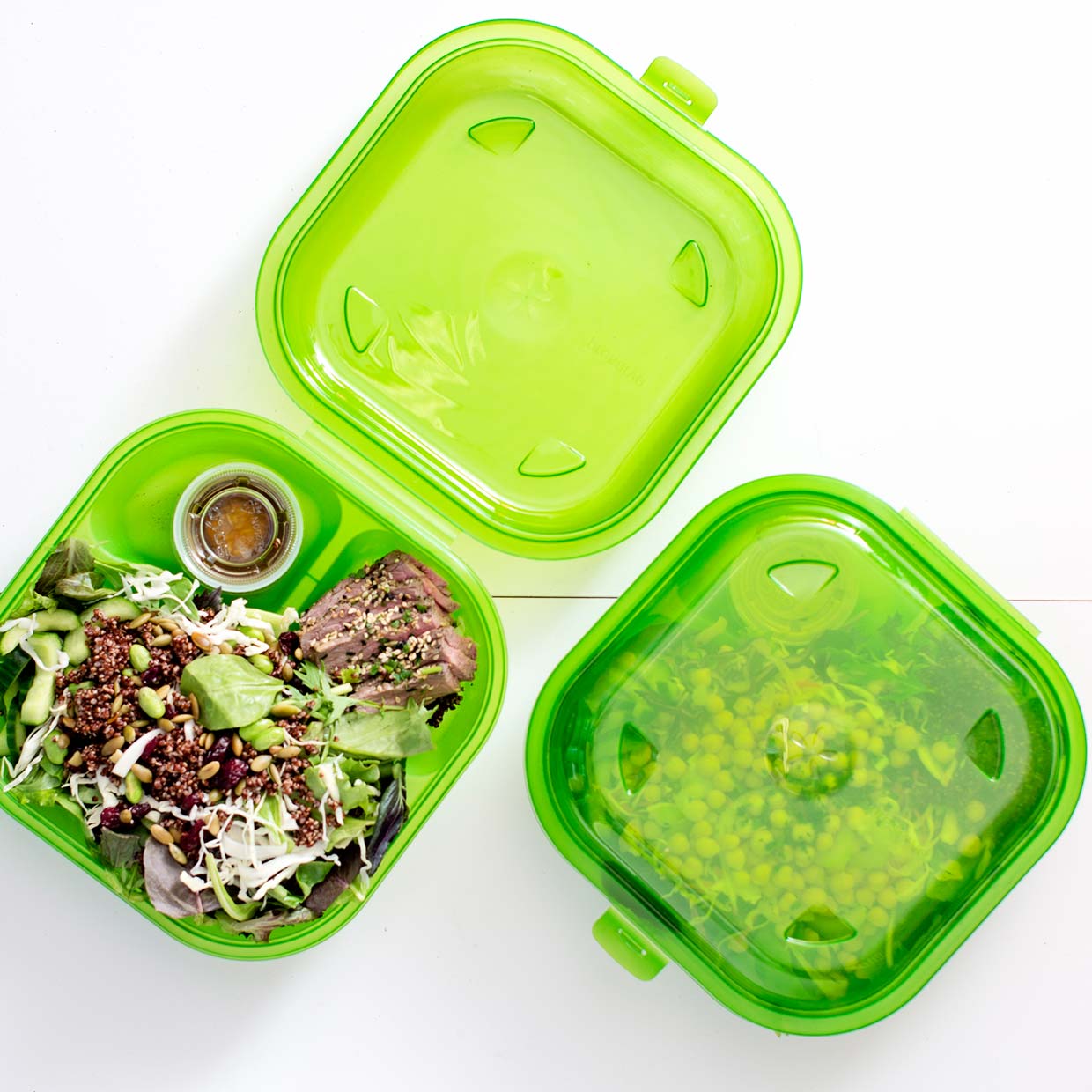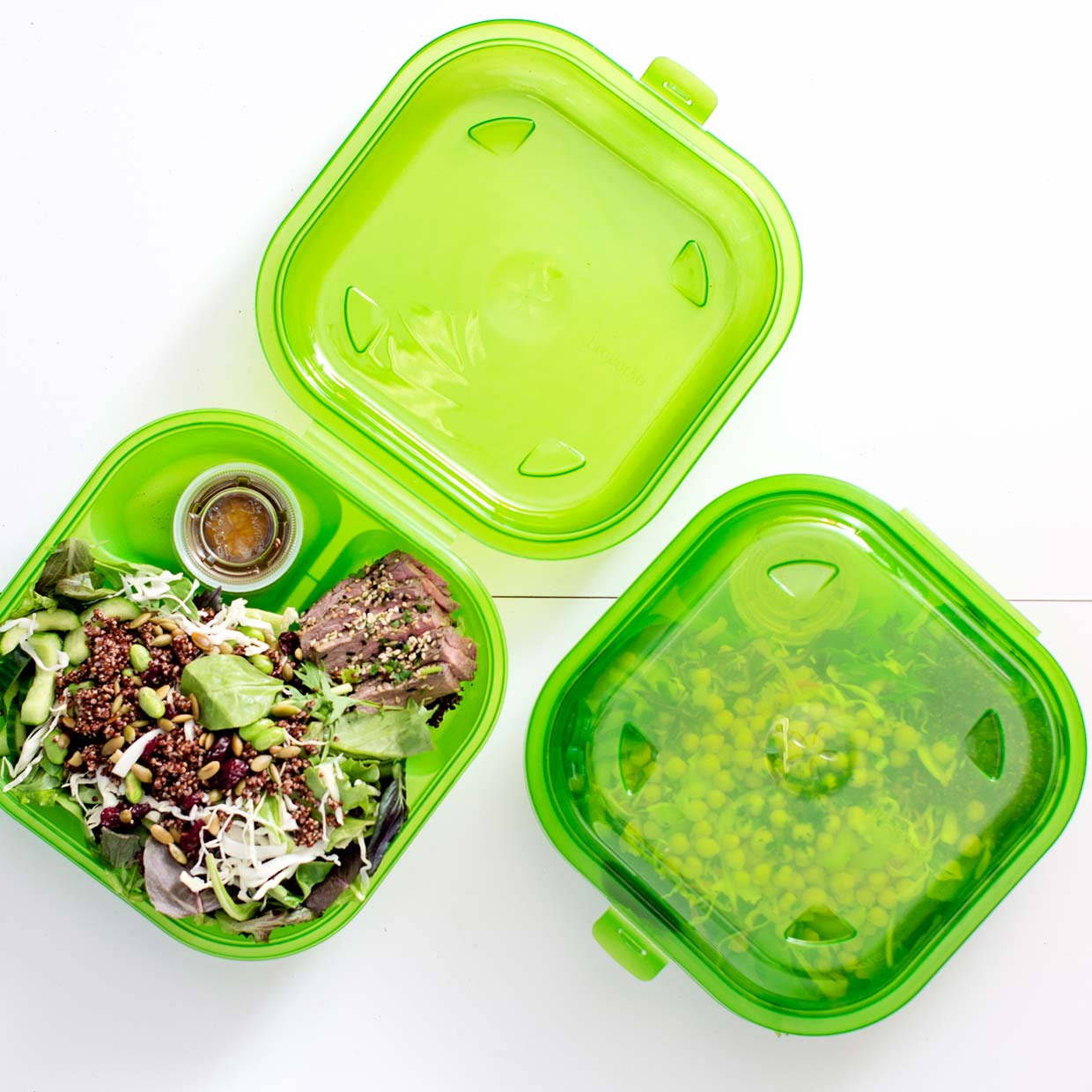 Reusable Take Out Container
Coming soon! We are actively working on our first pilot test of reusable takeout containers with our B Corp partner Preserve.
WE'RE A CERTIFIED B CORPORATION.
SPUD is proud to be a certified B Corporation – a new kind of company that uses the power of business to solve social and environmental problems.
B Corp is to business what Fair Trade certification is to coffee. B Corps are for-profit companies certified to meet rigorous standards of social and environmental performance, accountability, and transparency. Benefiting people and the environment is written into our legal DNA.
We're proud to add our name to a network of over 2,000 like-minded companies in over 50 countries around the world.