We are on a journey to zero waste, but we need your help to get us there.
Learn what packaging you can return to us!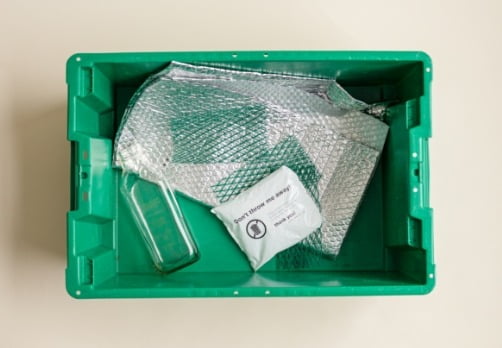 Takeback Program
Our Takeback Program includes our own packaging, packaging from vendors, as well as other reusables that make us all more sustainable. To reduce waste, see below for a complete list of packaging you can send back clean, in your reusable bin and we will reuse or recycle it!
Reusable freezer jackets: the bubbly silver sleeves that get washed and reused at least seven times with your help.
Gel packs: white square cold packs we reuse even before you get them through a collaboration with the University of British Columbia.
Be Fresh bags: our own private label, what we put out there we are taking back to recycle through Terracycle zero waste boxes where plastics get turned into park benches and playgrounds!
Natures Path bags: also recycled through Terracycle
Rinsed Avalon, Jamjar, Jarr and Earnest Ice Cream jars: These get reused.
Reusable bins: With some improved technology and reverse logistics, we have been able to help more customers return their bins.
Plastic produce bags: We are working on eliminating plastic bags altogether, but in the meantime, please return your plastic produce bags if you cannot recycle in your community.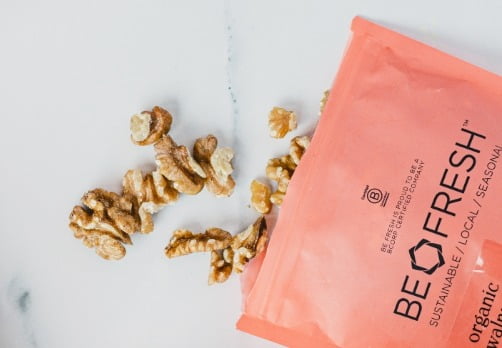 Our cardboard shredder is one of the coolest innovations we have adopted yet; we are taking cardboard back and repurposing it to protect our produce in the most sustainable way possible. Read more on our blog on how our staff are shredding it in the sustainability arena.
Bins help reduce the use of plastic– 1.4 million bags less!
In 2021 we saved 1,402,669 plastic bags through use of our sustainable bins, that's over 21,000 lbs of plastic. Thank you for supporting us as we are working with our vendors and our teams in the warehouse to find even more opportunities to cut down on waste.