Spud's Office Program delivers seasonal organic fruit, healthy snacks, and dairy directly to your office. With deliveries available 5 days/week, Spud makes it easy to bring wellness and healthy food into any lunchroom.
Want to boost morale, improve wellness, and increase productivity?
Get better snacks! Recent studies show that the healthier your employees are, sick days go down and productivity goes up. Because we bring it right to your door, it's super convenient for your employees to make great eating choices.
Increase productivity & reduce sick days
 A recent study in the Journal of Occupational and Environmental Medicine* has found that as body mass index (BMI) increases, productivity decreases while the number of days off per year increases. Giving staff healthy snack alternatives can help combat growing health concerns and reduce sick days.
*The Costs of Obesity in the Workplace; Journal of Occupational and Environmental Medicine. Volume 52(10), October 2010, pp 971-976
Promote wellness in the workplace
Setting a healthier lifestyle doesn't need to start outside of work. Providing your staff with fresh produce and healthy snacks during breaks and lunch is a great way to show employees you care.
100% Satisfaction Guarantee
Every delivery has a 100% satisfaction guarantee. If something isn't what you expected, it's on us.
Delivered right to your lunchroom
In today's fast-paced business environment, it's hard to beat the convenience of having local organic fruit and healthy snacks delivered right to your office. Have multiple lunchrooms? No problem. Your friendly Spud driver will bring a box to each lunchroom in your company.
Office Fruit Boxes
Browse the office produce boxes! Our fruits and veggies are certified organic, seasonal, and local (whenever possible). We load your box with the freshest produce available. You can build your own box, or select one of our easy, preset box options.
Office Snack Time
Browse the office snacks! We work with local and organic producers to bring you healthy treats. Ward off that 3 pm crash with options for everyone, including nut free, gluten free, and dairy free options. It's easy to provide healthy snacks for your entire staff.
Curious about the people behind the fruit box? Say hello! We love our jobs, and we're excited to meet you.
For corporate clients, the Office Program or events, contact heather@spud.com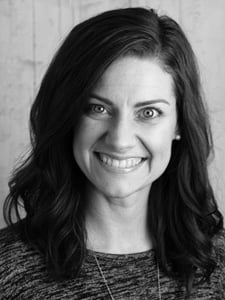 Heather Mowat
Heather is immersed in the local food scene and loves to connect people with healthy options. She is obsessed with all types of beverages including matcha, kombucha, and golden milk. If you don't know what these are, ask her. In addition to working with community partners, offices, and schools, she is an enthusiastic educator and teaches local cooking classes!