At Spud, healthy eating has been the cornerstone of our mission and business since our inception. Even though eating lots of fresh fruits and veggies is synonymous with healthy eating, more than two thirds of Canadians do not consume the recommended number of produce servings each day.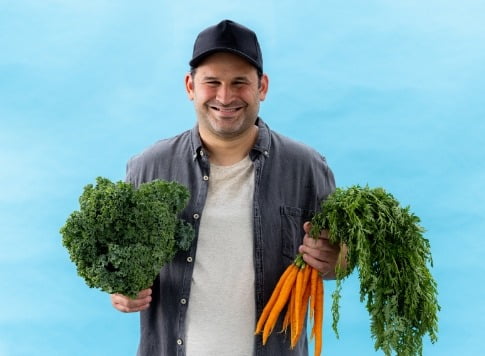 Our goal is to help increase this number by providing our communities with easy access to sustainably grown, high quality, local and organic fruits and vegetables. In order to achieve this, we use the following 4 pillars to help guide our purchasing decisions and bring you the best of what the produce world has to offer; Quality, Selection, Growing Practices and Proximity to market.
Quality
We know it can be hard to let a stranger pick your produce. To ensure that our customers are happy with their purchases and receive the freshness and quality they expect we have implemented quality control processes at each step of our supply chain.
Our buyers frequently visit farms and orchards to liaise with farmers and inspect conditions to ensure we receive what we expect. Many of our fresh, local products are picked just days or hours before being delivered to your door.

All shipments that arrive at our warehouses are received by our produce experts, closely inspected, frequently tasted and stored at optimal conditions to ensure they meet your expectations.
If an item comes in looking a little small, we will double up the amount to ensure that our customers are satisfied. On the rare occasion that our produce does not meet expectations, our customers can receive a full refund for any items that were below their standards.
In short, we are obsessed with bringing you the tastiest, finest quality fruits and veggies around.
Selection
Our procurement team's passion for produce runs deep. We pride ourselves in providing an unmatched selection of local and organic produce as well as specialty and hard-to-find fruits and veggies.
We strive to bring you the best of what the produce world has to offer, from apples to zucchini. Whether it's our extensive selection of BC Organic apple varieties, or wildcrafted seasonal specialties such as fiddlehead ferns, there's always something that will surprise and delight our produce loving customers.
Our fully customizable Fresh Harvest Box is a great way to be introduced to new seasonal items while making sure you get all your favourites each week. If there's an item that you'd like but are not able to find it on our website, please use the "request form" and we will do our best to source it for you.
Sustainable growing practices are at the core of our business. We believe in working relentlessly to support farmers, orchardists and growers who prioritize growing practices that are sustainable, regenerative and who treat workers with dignity and respect. The vast majority of our produce selection is certified Organic, and we pride ourselves in sourcing sustainably grown produce. We also prioritise growers who use other sustainable growing methods such as biodynamics, regenerative, spray-free, and the use of integrated pest management.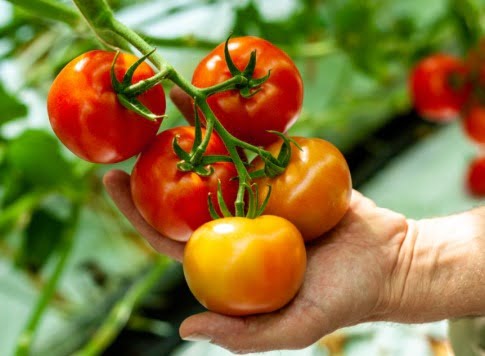 In order to maintain our expansive selection, we do at times carry conventionally grown items, especially when there are no organic alternatives available. However, we always encourage growers to continually improve the sustainability of their growing practices and grow organically whenever possible.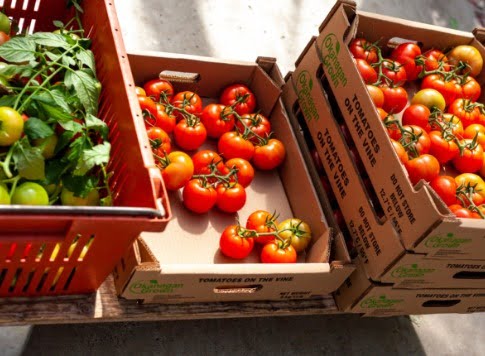 Proximity to Market (Truly local)

Western Canada is home to some of the most beautiful and productive farms, orchards and greenhouses in North America. Since Spud's inception, we have prided ourselves in forging meaningful and mutually beneficial relationships with these wonderful local farmers and producers. We are proud to offer an extensive selection of local produce each season from dozens of farms right here in our provinces. We prioritize locally grown produce and source from as close as possible whenever we can.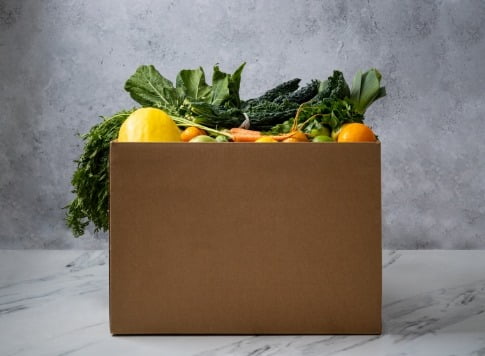 We are always happy to meet new producers and offer their products to our customers. Our produce buying team regularly visits farms to meet with our growers and work together to bring the best of what BC and Alberta have to offer. During the winter season when local selection is limited, we prioritize produce grown in Canada (PEI potatoes, QC cranberries) as well as other nearby regions such as Oregon and Washington state. Naturally, some warm-climate produce such as avocados and citrus are sourced from farther away, using the standards described here.