We recycle for you, just send it back in the bin.
We are actively working towards the goal of zero waste. As we move in this direction we want to take back all packaging that we send to our customers and have it correctly recycled. This closes the loop for many single use products and ensures they can be recycled into other useful items. This includes our produce bags and any other soft plastics that arrive in your bin.
Here's a handy guide for what you should do with the packaging we send you:
When we can't eliminate packaging entirely, we use reusable packaging. Send us the insulated silver bags, gel packs, meal kit bags, and milk bottles we send you back in your SPUD bin.
Pro-tip: Be careful when opening and going through the insulated bags in your order. They may contain dry ice, which is great for keeping your ice cream frozen but not so great to touch!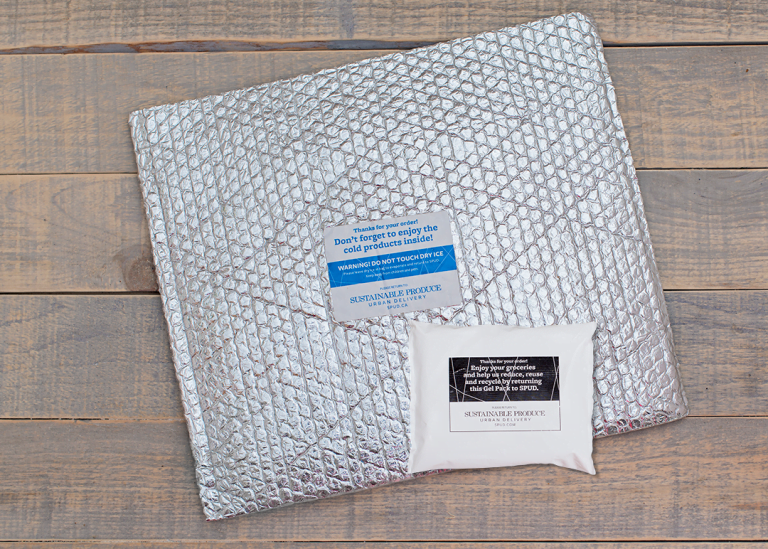 Many cities do not accept soft plastic in their municipal recycling programs because it is expensive to deal with. We pay a premium to our recycling partners to take all kinds of soft plastics back, including our produce and dry ice bags.
Pro-tip: Rinse and dry your soft plastic before it goes in the bin to make it is easier to recycle! Except dry ice bags, dry ice does not go well with water…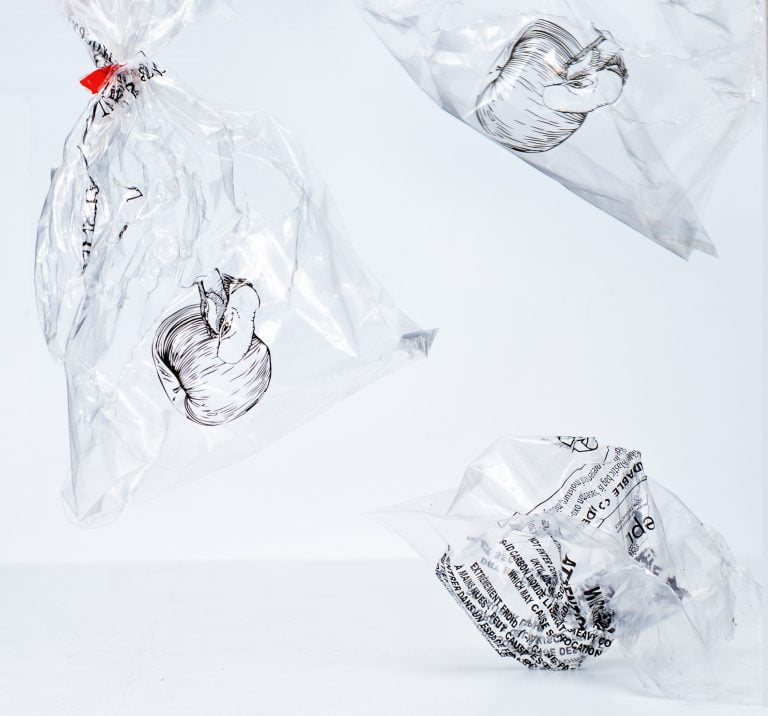 Some of the reusable and recyclable items you purchase from us come with a standard recycling deposit. This includes SPUD/Be Fresh branded packaging like our meal kit bags, but also standard items like juice boxes, aluminum cans, and glass milk bottles. Return these in your bin to receive the recycling deposit back on your SPUD account automatically.
Pro-tip: Only return deposit containers that you get from us. Deposits can not be returned for products we do not sell.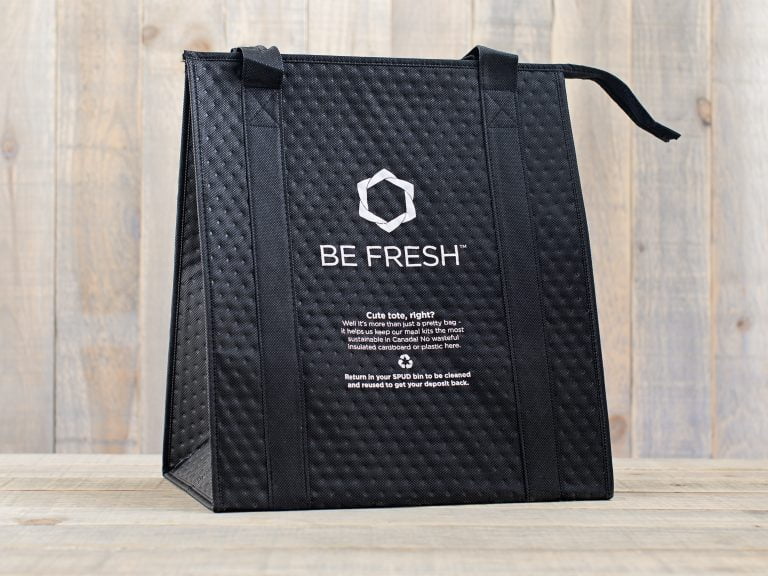 Besides reusable milk bottles, you can also return all glass containers that you get from SPUD. Just like plastic, please make sure to give 'em a rinse before you return them to make it easier to recycle down the line.
Pro-tip: Our sustainability lead Matt Livingston upcycles his pasta sauce jars as a watertight smoothie container. Give it a try!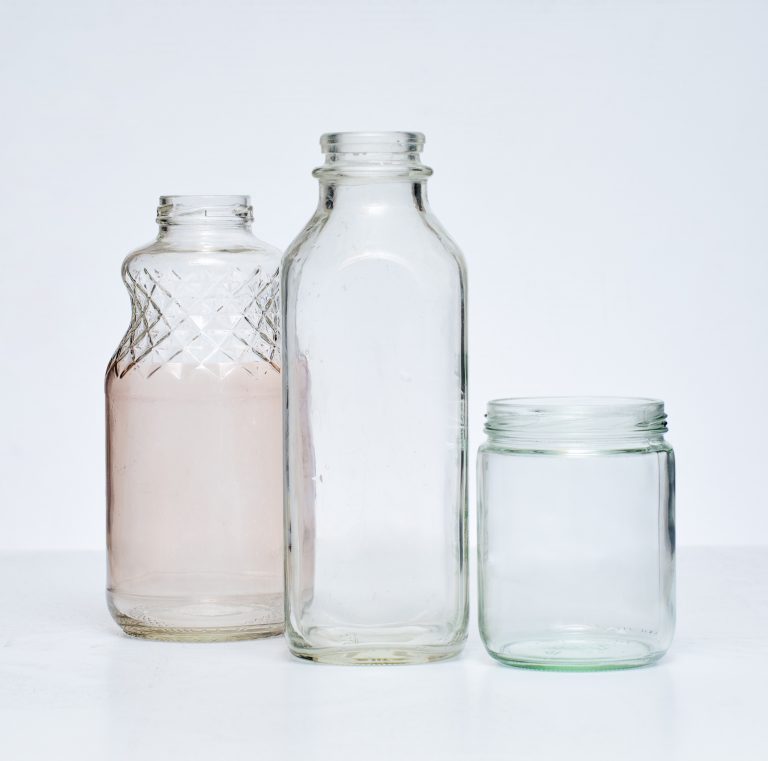 Hard plastic is extremely recyclable – please rinse out your containers and put them back in your SPUD bin.
Pro-tip: Keep a lid on it! Keep the lids on your hard plastic bottles after you rinse them out – the lids by themselves are too small for some recycling machinery and will end up not being recycled if they are loose.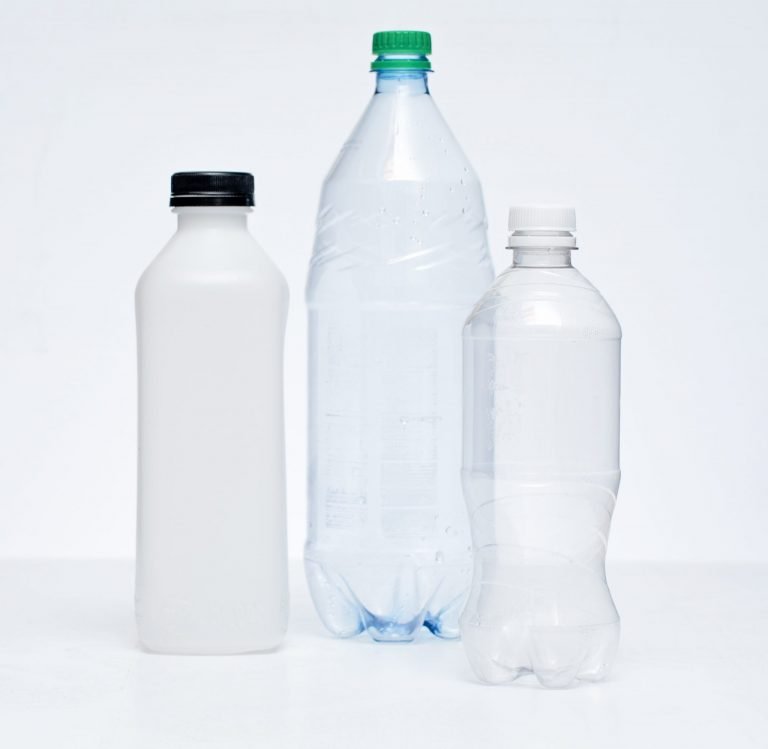 If your food comes with cardboard packaging, put that packaging right in your SPUD bin! If there is a plastic window, remove it (if possible) and put it with the rest of your hard or soft plastics accordingly. Please do not put food soiled cardboard in your bin though.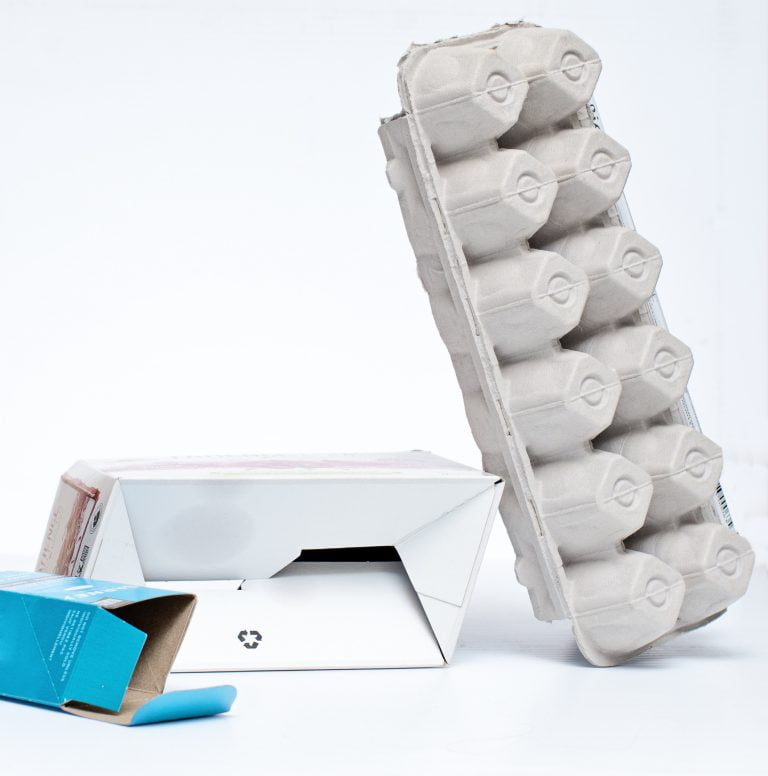 Please rinse any remaining food residue out your metal cans, then put them back in your SPUD bin. No need to take the label off, it will be taken care of during the recycling process!
Pro-tip: Unlike materials like plastic and paper which can only be downcycled, steel and aluminum can be infinitely recycled into the exact same product or something different. In fact, about 2/3 of steel products are made from recycled metal.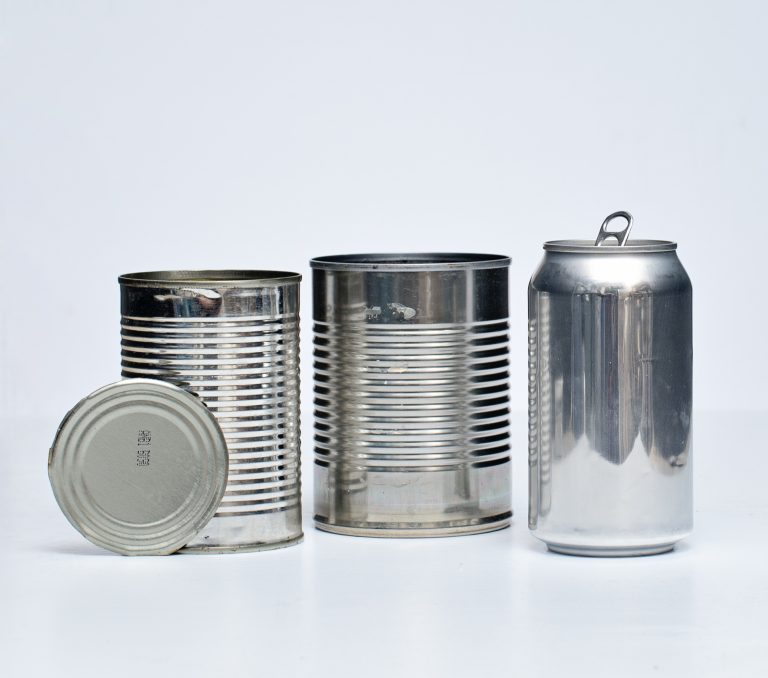 Food soiled cardboard, the brown fibre bottoms of our Be Fresh salads, and other organic materials should be put in your municipal composting green bin, not in your SPUD bin.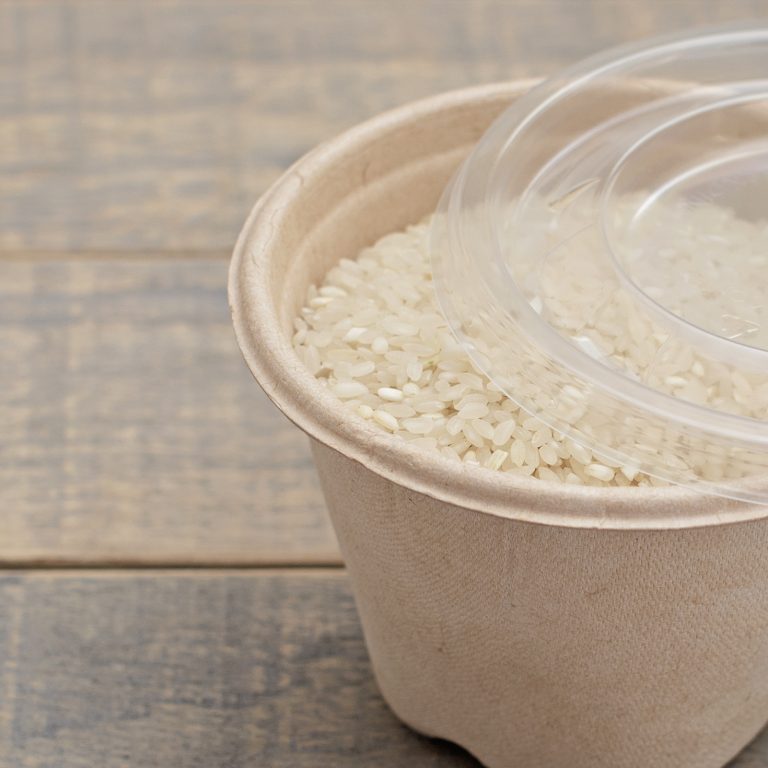 Something missing from this list? Have more questions? Contact us at sustainability@spud.ca with your questions and comments!