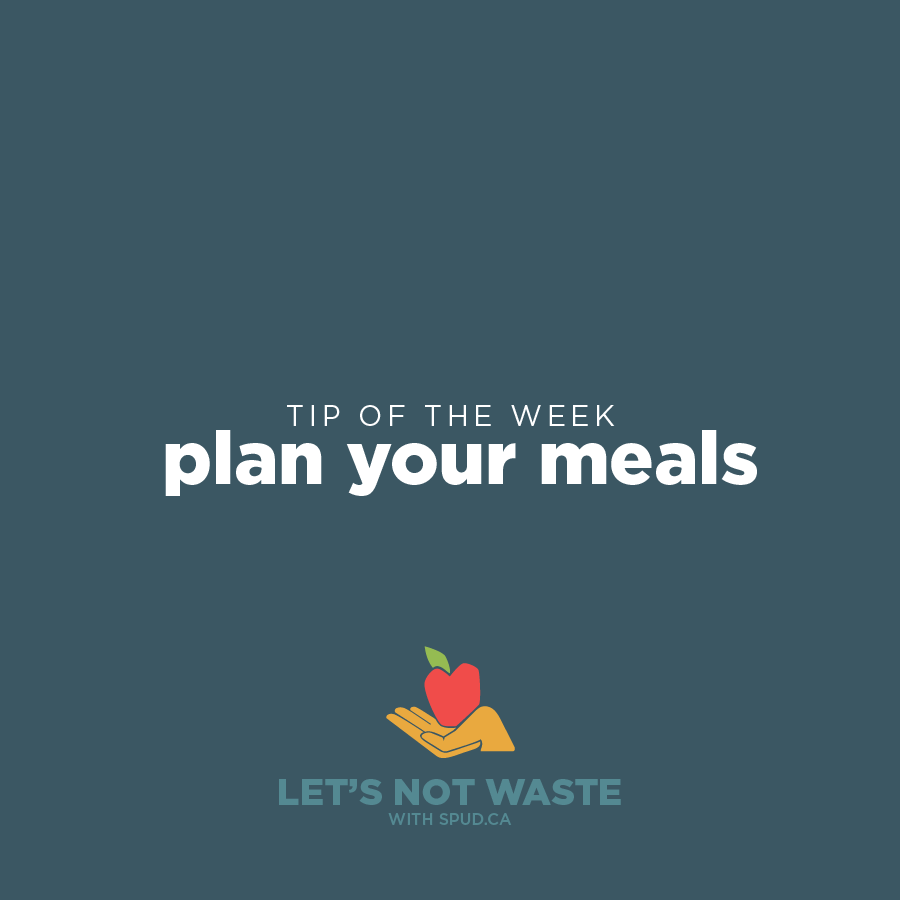 #LETSNOTWASTECHALLENGE TIP OF THE WEEK: PLAN YOUR MEALS!
The first featured tip in our #LETSNOTWASTECHALLENGE is to plan your meals! When you plan out your meals for the week you'll reduce your food waste because you'll know exactly what you're going to eat. You'll also save time, money, and avoid that ever-annoying "what's for dinner" struggle.
This week we'll share our best tips for meal planning, as well as some of our own meal plans. Show us how you're planning out your meals and enter to win a $50 SPUD credit as well as a pantry-stocking with some of our favourite grains and beans to help you with your planning.