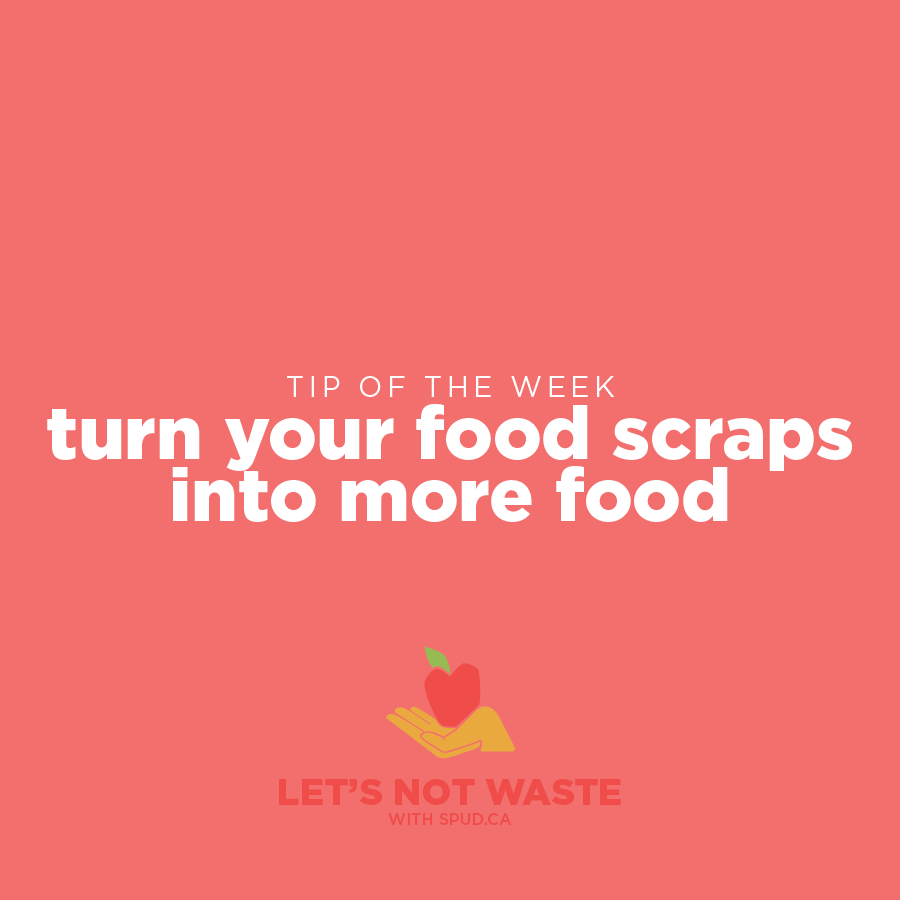 #LETSNOTWASTECHALLENGE TIP OF THE WEEK: TURN YOUR FOOD SCRAPS INTO MORE FOOD!
This week's #LETSNOTWASTECHALLENGE tip is: turn your food scraps into more food!
A lot of the food that is wasted at home is in the form of so-called 'scraps'.  But don't give on those little bits of food.  Repurposing your scraps doesn't have to be gross or difficult. This week we'll be sharing our favourite ways to turn those scraps into more delicious food, and we want to see how you do it too! Make sure you enter our #LetsNotWasteChallenge to win $50 in SPUD credits and an additional prize!